Can you believe that November has nearly arrived? We've kind of reached that lull between all the end of the fall activities and the holidays, but I do have a few activities for you to check out, and as always, you can check our
Events Calendar
for up-to-the-minute listings of things to do in Hendricks County.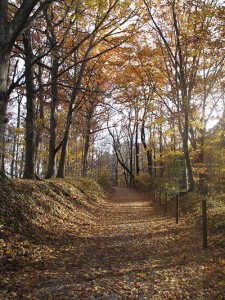 McCloud Nature Park
in North Salem will host its
Trails Less Traveled
event from 2-4 p.m. Saturday. This free event is probably the best way to take in fall color in Hendricks County. McCloud is simply breathtaking this time of year as the trees have reached their peak color. A naturalist will lead guests on a guided tour of some of the trails in the back of the park that don't get used quite as often but provide the best vantage points to take in this wonderful natural phenomenon that happens every fall. Who knows? You might just get to see some wildlife along the way, too. One tip I would give to those of you who decide to venture out to McCloud is leave early to have lunch at Perillo's Pizzeria, 5 S. Broadway St., North Salem. Perillo's serves great Italian food that will have you ready for the fun hike. You can thank me later. Calvary United Methodist Church in Brownsburg will kick off the holiday season early with its
39th Annual Christmas Bazaar
from 9 a.m. to 3 p.m. Saturday. A benefit for local projects and cancer research, this event always has great handmade items and homemade food.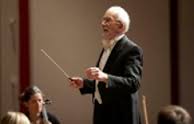 Finally, the
Hendricks Symphonic Society
will have a couple of concerts at 7 p.m. Friday and again at 3 p.m. Sunday in the Avon Middle School auditorium entitled
Hymns and Anthems
.
This performance by the Hendricks Symphonic Choir has been referred to as a "Liturgical Hit Parade." Tickets cost $15 at the door for adults, $12 for seniors, 65 and older, and $7 for students. Have a great weekend.