If you are like me, you are probably counting down the hours, minutes, and seconds to the weekend. And I'm personally excited for this particular weekend in
Hendricks County
! I know we just got done with Halloween but in true American spirit, we are already preparing for Christmas. Not in the Christmas spirit? How about trying something new and getting a little culture in your life? Check out some ideas below to make this weekend great, and as always, you can check out the
Visit Hendricks County Events Calendar
anytime to get up-to-the-minute listings and more details.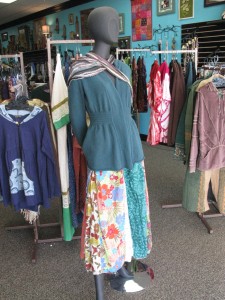 I love to shop, so my list must start with the
 Hendricks County Flyer Craft Show.
 Stop by the Hendricks County 4-H Fairgrounds in Danville from 11 a.m.-3 p.m. Saturday for this annual show featuring nearly 150 vendors. You might even be able to get all your shopping done in one spot! Check out a full listing of all event vendors 
here
. If that isn't enough shopping or you just can't find everything you're looking for, I also recommend the 
Thrifty Gypsy Holiday Open House
from 
10 a.m.-9 p.m. Saturday in Brownsburg.
The best part about this event is you can get some shopping in all while doing some good for the local community. D
onate a bag of non-perishable food items for the Lighthouse Christian Fellowship Church food pantry and receive $5 in Gypsy Bucks (store credit) good from Saturday through the end of the year. You also can help a needy family by picking an angel from the angel tree.
They will also feature live music from 7:30-9 p.m., new holiday inventory, refreshments and goodies as well as
many chances to win gifts and door prizes from Thrifty Gypsy and other local businesses.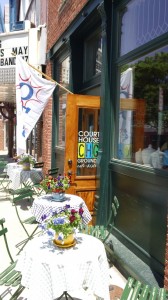 It's a Second Saturday weekend, which is always a good time to explore the 
Rural Routes to Main Street Cultural Trail. 
The trail is sure to give you a true Hendricks County experience, and what better time of year than now to explore the back roads of the county with the leaves changing and the beautiful scenery along the way. If you have never been before, Rural Routes to Main Street includes more than 30 artisan locations in Hendricks and Morgan counties that expand to an additional seven destinations on the second Saturday of every month. Enjoy special activities at historical and cultural sites at these Second Saturday locations: Hendricks County Historical Museum, Hot Blown Glass, Pittsboro One Room School, Sally Ann's Ceramics, Monrovia Mudworks, Ateliers and Academy of Hoosier Heritage in addition to the normal sites along the trail. The Second Saturday event runs from 11 a.m.-3 p.m. every month. Click 
here
for more information. Finally, just saying "high tea" makes your weekend sound cultured, doesn't it? 
Court House Grounds
in Danville welcomes Tina Jesson to their family to offer high tea this weekend. Tina grew up in England and has been cooking British cuisine for more than 20 years. You can read more about the high tea events she offers locally from
Kara who wrote a blog about her experience
. Every Thursday, Friday, and Saturday from 2 to 4 p.m. Tina will host a
High Tea at the Court House Grounds
, located on the Square in Danville. Hopefully, I have given you a few ideas to help spruce up your weekend. Get out there and have fun!