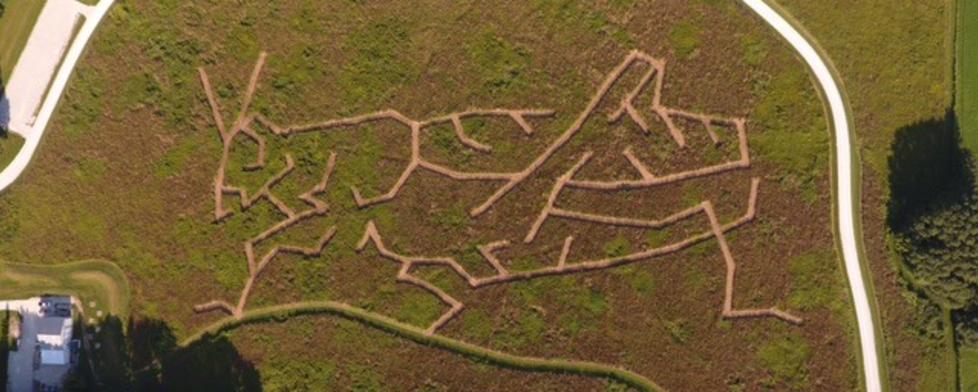 I write this from a beach on the Florida pan-handle and can't help but notice the lack of evidence of the changing season. I'm not complaining, of course, but there is a reason my family ventures back from fall-break a few days earlier than most. Fall. I want a few days to take advantage of the unique festivities offered only by awesome counties such as Hendricks. The colors, the festivals, the smell, the weather, the delicious treats. It's always authentic and appreciated. 
I'm sure you are looking for ways to make the most of the season with your family, too, and make the most of the variety of ways to enjoy it in our fair county. Here are just a few events - of the many - you'll want to check out this weekend.
Dog Daze at the Maze
I've written about this event, Dog Daze at the Maze, so many times. Visiting Beasley's Orchard is one of our family's favorite fall traditions - one that we frequent several times during the season. There is something special about the Dog Daze, as we have a beagle (our old man) and a chihuahua (our baby) that we simply adore. We love the opportunity to visit the gorgeous grounds of Beasley's Orchard, sip a cider-slushie, and tackle their amazing corn maze with our sweet pups in tow. The dogs love it, too.  
During Dog Daze, Beasley's donates a portion of their profits to some really great animal rescue groups. Additionally, these groups will be there - sharing information and adoption opportunities. 
All of the incredible attractions you've come to know and love will be open. Last year, when we visited during Dog Daze, our pups enjoyed the hayride to the pumpkin patch and watching our teens shoot the apple canons. Fun for the whole family - including your four-legged,fur-balls.
When: Saturday, October 20th from 10 am-6 pm; Sunday, October 21st from noon-6 pm
Where: Beasley's Orchard - 2304 East Main St., Danville
Read more about the attractions offered at Beasley's here.
Hoppy Halloween
This festive event is for the adults - and it's a popular one. Come enjoy samplings from over 25 local breweries, wineries, and distilleries. As if great beverages isn't enough of a reason to attend, the event will also include awesome food truck fare, a costume contest, games, raffles and live entertainment.
When: Saturday, October 20th from 1 pm-5 pm (with an after party immediately to follow)
Where: Chateau Thomas Winery - 6291 Cambridge Way, Plainfield
Get your tickets and all the details here.  
Fall Colors Festival and McCloud Prairie Maze
While I love a corn maze, the prairie grass maze at McCloud Nature Park is uniquely charming. Their Fall Colors Festival is the perfect time to check it out - and enjoy the host of other fall-themed activities. Archery, a campfire, hiking (take in all those awesome colors), pumpkin decorating, face-painting and hayrides. A true celebration of the season and an opportunity to soak it all up.
When: Saturday, October 20th from 10 am - 3:30 pm
Where: McCloud Nature Park - 8518 Hughes Rd., North Salem
Hayrides are $10 for the family - cash only. Otherwise, this event is FREE. Get all the details from our insider, here. 
Haunted Hargrave Hall
If you have teens, like me, you're all too familiar with the Haunted House season. We've been to several over the years, but my favorite is Haunted Hargrave Hall. First of all, it's easy. This well planned, top-notch haunted house is held indoors (out of the elements). I appreciated that there is no fuss or crazy long wait times. We have never been disappointed with the quality, experience or cost of this haunted house.
Come see for yourself.
When: Saturday, October 20th and Friday & Saturday, October 26th & 27th from 7 -11 pm
Where: Hargrave Gym - 49 N. Wayne St., Danville
Cost: $7 per person at the door; $12 fast pass 
Learn more about this event here.