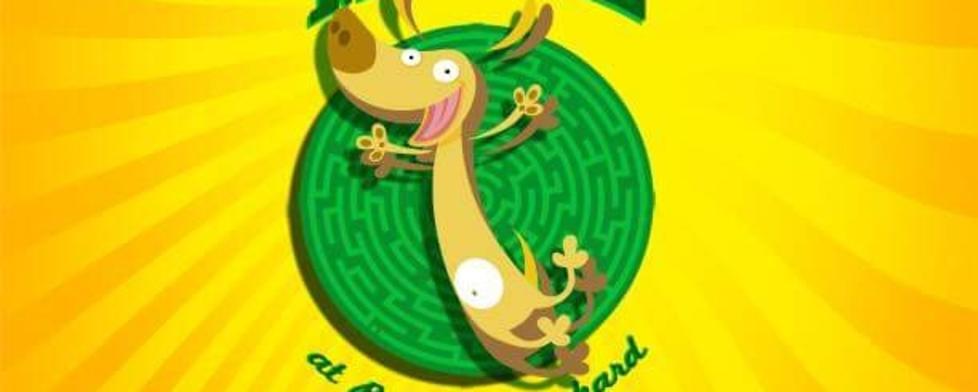 There's no need to fret about Halloween falling on a week night. Here in Hendricks County, there are plenty of ways to celebrate this weekend.
Trick-or-treating through park trails, symphony sounds and fall festivities with your pup in tow are just a few ways you can make the most of the weekend. Here are the details...
Hendricks Symphony Concert
The Hendricks Symphonic Society will present Baroque music in their concert, Bach to Handel, this weekend. The concert will feature the Hendricks Symphony Orchestra and Chorus with Sgt. Major Gil Hoffer and Dr. Albert Lilly. Brownsburg Middle School Strings also will perform. 
You have two opportunities to hear the beautiful music of the Hendricks Symphony at 7:30 p.m. on Friday or at 3 p.m. on Sunday. Both performances are held at Avon Middle School North, 1251 Dan Jones Road in Avon. Advanced tickets are $12 for adults, $10 for seniors and $5 for students and can be purchased here.
Dog Daze at the Maze
I love Beasley's Orchard -- especially in the fall. From noon to 4 p.m. Saturday and Sunday, they'll offer all the awesomeness you've come to love or have heard about.
Tractor-pulled hayrides, their massive It's a Great Pumpkin, Charlie Brown corn maze, the Barnyard Bonanza play area, amazing apple everything, craft and merchant booths and a variety of delicious food vendors -- with the added bonus of enjoying all of these with your favorite four-legged friend in tow.
That's right. It's Dog Daze at the Maze weekend at Beasley's. They added this event a few years ago and my family and sweet pup love it. 
Bring your pup in costume and participate in the contest or simply bring your pup with you as you enjoy the acres of the beautiful orchard and all the festivities. Last year, our puggle had the best time running through the corn maze and all the attention he received from other visitors. His groom costume? Not so much.
We enjoyed the leisurely stroll throughout the farm, sipping cider slushies and shopping in the market. It was a great family outing.
Hayrides to the pumpkin patch (pumpkin purchase not required) are $3 a person. Corn maze admission is $7 a person, Barnyard Bonanza access is $6 a person or a combo pass, which includes all the above, can be purchased for just $12 a person. Make a day of it. It's easy to enjoy the season at Beasley's. Your pup(s) will love it, too. 
You'll also find precious pets that are in need of a good home through adoption. Fifty percent of the weekend profits will go to the Hendricks County Humane Society. A good cause and a good time. Don't miss this event.
Ghosts and Goblins Halloween Party in the Park
Washington Township Park in Avon will host Ghosts and Goblins Halloween Party in the park on Saturday, from 4-7 p.m. Get some use out of your kiddos costumes and let them trick-or-treat the trails. How fun!
This free event includes a costume contest at 5 p.m., candy and treats, games and a haunted train ride. With Halloween falling on a school night, this is a great way to celebrate with the whole family and enjoy a fall evening in the park. 
Sat-Terror-Day in Plainfield
Plainfield Parks and Recreation will host a Halloween event on Saturday at the Richard A. Carlucci Recreation & Aquatic Center, 651 Vestal Road. 
This free event is open to all and will include treats, games, face painting, pumpkin crafts, a bounce house, live music and hayrides. Hayrides will run from 10:30 a.m.-1:30 p.m, and all other festivities will run from 11 a.m.-1 p.m. This is sure to be a terror-iffic Halloween celebration.
Grab a Delicious, Seasonal Treat
My last recommendation for the weekend isn't an event, but more of a pit stop in between all the other activities. Because pumpkin season seriously feels short-lived every year this weekend would be a great time to try an amazing pumpkin-spice latte or a giant, freshly baked pumpkin muffin at The Beehive, 55 E. Main St., Danville.
The apple fritters and pumpkin cake donuts at Red's Donuts, 60 S. Jefferson St., Danville, are more than enough reason to get up a little early this weekend. These have become local favorites. One bite, and you'll know why.
You can even take your treat or coffee with you as you enjoy the unique scarecrow displays around Danville's Courthouse Square,
The weather looks great for this weekend, so get out there and enjoy it!