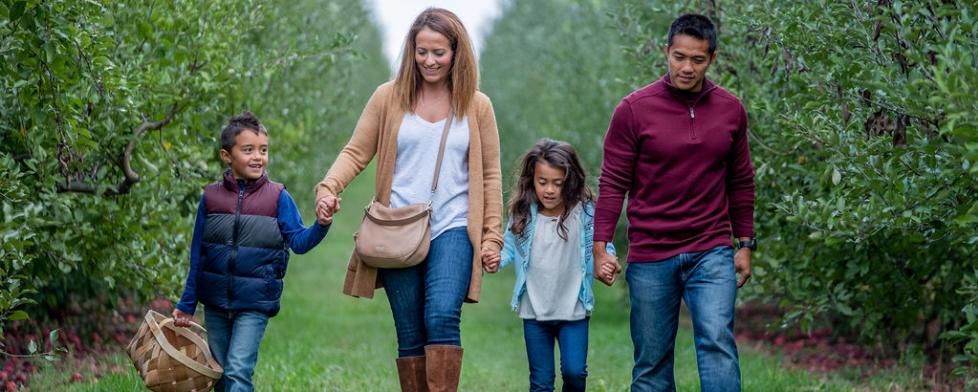 October is my favorite month of the year. The fall colors appear in the trees, and there is so much to do around Hendricks County, Indiana! The first weekend of October is no different. Let's take a look at some of the events this weekend.
First Friday Cruise-In
Don't miss out on the last First Friday Cruise-In of 2019! Make your way to the historic Hendricks County Courthouse Square in Danville on Friday between 5 and 9 p.m. and take a gander at all of the antique, classic, muscle and vintage cars that are on display.
This is a free, family-friendly event that is, in my humble opinion, best enjoyed in the crisp fall air.
Scarecrow Display
The annual Scarecrow Display around the historic Hendricks County Courthouse Square in Danville goes up on Saturday and remains on display through the end of the month.
This unique, annual activity is a great way to enjoy Indiana in the fall. Come stroll around the Courthouse Square and see how the creative folks from Danville and the surrounding areas have outdone themselves by creating dramatic scarecrow displays. The scarecrows disappear before Halloween so don't wait too long!
Beasley's Heartland Apple Festival
Beasley's Heartland Apple Festival has become a highly anticipated tradition in Hendricks County, and this year's fun takes place on Saturday and Sunday from 9 a.m. to 6 p.m. at Beasley's Orchard in Danville. There is so much fun happening all at once during this event!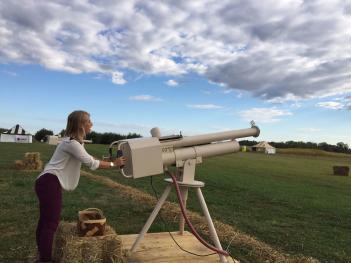 Beasley's Heartland Apple Festival offers hayrides to the 15-acre U-Pick Pumpkin Patch, an exciting 8-acre corn maze, apple cannons and The Barnyard Bonanza Family Activity Area! Also enjoy live music, entertainment, an arts & crafts vendor marketplace, face painting, Ken's Balloon Magic, delightful puppet shows by Adzooks Puppets, straw mountain, wine tastings by local Indiana wineries and delicious food.
There is no better way to celebrate the change of the season than making memories and enjoying a fun-filled fall day at Beasley's Heartland Apple Festival!
For more information, check out Stephanie Porter's recent blog post by clicking here.
Can't make it to Beasley's Orchard this weekend? No worries! The Heartland Apple Festival continues Oct. 12 and 13, too!
ARCA at Lucas Oil Raceway
The cars at the First Friday Cruise-In are stationary, but the ARCA Menard's Series cars and the Thunder Roadsters will be moving at a high rate of speed on Saturday, beginning at 1:30 p.m. at Lucas Oil Raceway in Brownsburg during the Herr's Potato Chips 200 presented by Richmond Water Heaters.
The ticket office and grandstands open at 1:30 p.m. and then practice, qualifying and heats take place throughout the afternoon. The Thunder Roadster feature starts at 6 p.m. There's an ARCA Menard's drivers' autograph session at 6:30 p.m. Then the flag drops on the main event at 8 p.m.
For a full schedule, including how to purchase tickets, click here.
Plainfield International Festival
In what looks like a really cool inaugural event, the first-ever Plainfield International Festival takes place Saturday from 2 to 6 p.m. at the paved trail at Talon Stream Park, next to the Richard A. Carlucci Recreation and Aquatic Center, 651 Vestal Road.
A free celebration of cultural diversity for the entire family features music, dance and demonstrations from around the world, authentic foreign foods and educational activities. You can even meet people from 20 different countries!
The Plainfield International Festival was created to introduce diverse cultures to members of the community and to support, encourage and grow awareness for the many cultures represented in the community.
For more information, click here.
Indiana Lyons Game
Our very own ABA team, the Indiana Lyons, begin their second season at Bosstick Gym in Danville on Saturday at 5 p.m., with a preseason game against local first-responders. 
I wrote a blog post about the Lyons' very first game last year, and I never could have imagined what would happen as a result. One of their players, Billy Chandler, jokingly called me out on Facebook for mentioning his receding hairline in the post, we exchanged some messages, and a friendship was born.
I ended up going to nearly every home game, the team's owner recognizes me by sight, my daughter's softball team was recognized by the team during a game and I have my very own Johnny Scruggs jersey (you have GOT to see this guy play!) and countless Indiana Lyons t-shirts. I love this team!
The ABA is fast-paced, high-scoring and a lot of fun for the whole family. I'm going to get into more depth about it in another blog post later this week, but for now, mark the Lyons' first preseason game of the year on your calendar, and come on out to see them play!
For more information, including really cheap ticket prices, click here.
Fall Harvest Days at Nehemiah Ranch
One of Hendricks County's hidden treasures is Nehemiah Ranch in Avon, and on the first three Saturdays of October, from 6 to 10 p.m. each Saturday, Nehemiah Ranch hosts Fall Harvest Days.
Take the family out to this little oasis of solitude for some hayrides, a visit to the pumpkin patch, hot dogs over the campfire, s'mores and live music. This is a free event, but donations are welcome. 
For more information, click here.
Even More Activities
Is that enough to keep you and your family busy this weekend in Hendricks County? If not, there are even more activities and events taking place! Check them all out by visiting our Events Calendar.
See you this weekend!