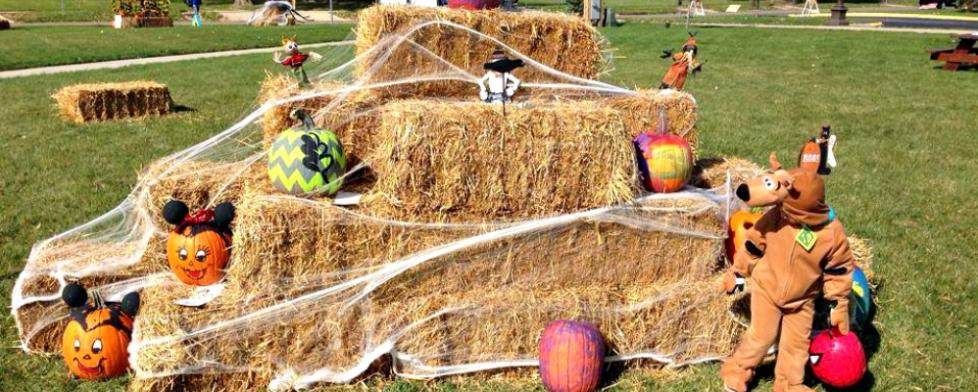 As we enter the month of October, fall activities in Hendricks County are in full force. And in addition to my recent list of fall getaway ideas for this weekend, the 5-0 5K Foot Pursuit and Pumpkin Smash Bash in Brownsburg provide another opportunity for fall, familly-friendly fun this Saturday, Oct. 3.
5-0 5K Foot Pursuit
Only in Hendricks County can a person engage in a foot pursuit with the 5-0 and not go to jail. 
I should specify: only registered participants of the Brownsburg Police Department Reserve Division's 5-0 5K Foot Pursuit on Saturday can engage in a foot pursuit with uniformed police officers and not go to jail.
Not only will registered runners and walkers in this event avoid jail time, they'll be helping raise money for the police department's community outreach programs.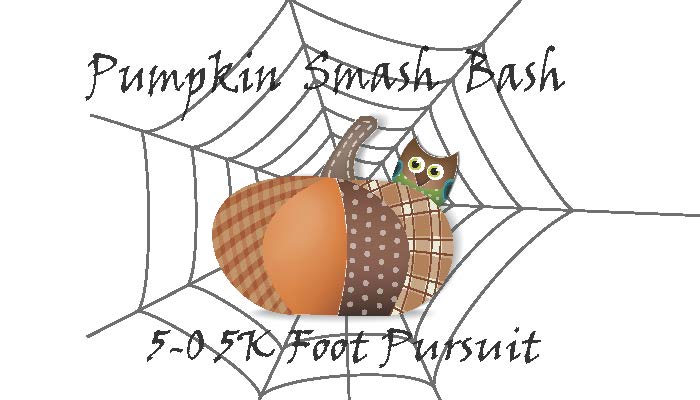 The race begins and ends at the Brownsburg Police Department, with police sirens sounding the start of the 5K at 9:30 a.m. 
What makes this 5K unique is that police officers from all over the state will be participating in the event, too, in full uniform! So while it's okay to run from uniformed officers in this race, don't try it at any other time because these men and women of law enforcement clearly have the speed and stamina to catch you!
Registration for the 5-0 5K Foot Pursuit is $30 per adult, $20 per student aged 11-18, and free for kids ages 10 and under. Registration also includes a complimentary event shirt. But you have to hurry because registration ends TONIGHT (Oct. 1) at midnight!
Quick! Click here to get registered! 
(Insider tip:  Check out a list of other runs/walks in Hendricks County during the month of October by clicking here!) 
Pumpkin Smash Bash
After running from (okay, with) the 5-0 in the 5K Foot Pursuit, stick around for the Pumpkin Smash Bash at Brownsburg Town Hall from 11 a.m. to 3 p.m.
Admission to this third annual family-friendly event is free, and includes tons of fun for your children.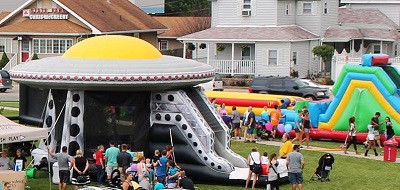 Free kids' activities will include an obstacle course, a UFO bounce house, putt-putt golf, a football toss, a Frisbee toss, a witch's hat ring toss and a pumpkin toss. There will also be a Halloween-themed photo booth, kids' bowling, a pumpkin ball game and peddle tractor rides.
Additionally, for $3 a person, take the family on a hayride through Arbuckle Acres Park. Visit the Town Manager's tent for cotton candy, balloons and prizes. Take the kids truck-or-treating. Or pick out and purchase the perfect pumpkin in the pumpkin patch. And be sure to enjoy a free concert performance by The Flying Toasters from noon to 2 p.m.
For $5 a person, enter a pumpkin-decorating contest. The registration fee includes the pumpkin and the decorating supplies.
You can also enter the kids -- or pets! -- in a Halloween costume contest, with prizes being offered in three age categories for kids (only one for pets).
And just like with the 5-0 5K Foot Pursuit, money raised from the Pumpkin Smash Bash goes to a worthy cause: the Before and After School Enrichment Program.
For everything you need to know about the Pumpkin Smash Bash, click here. 
Make the most of your fall weekend! Visit Hendricks County and take the whole family to Brownsburg for the 5-0 5K Foot Pursuit and the Pumpkin Smash Bash on Saturday, Oct. 3!