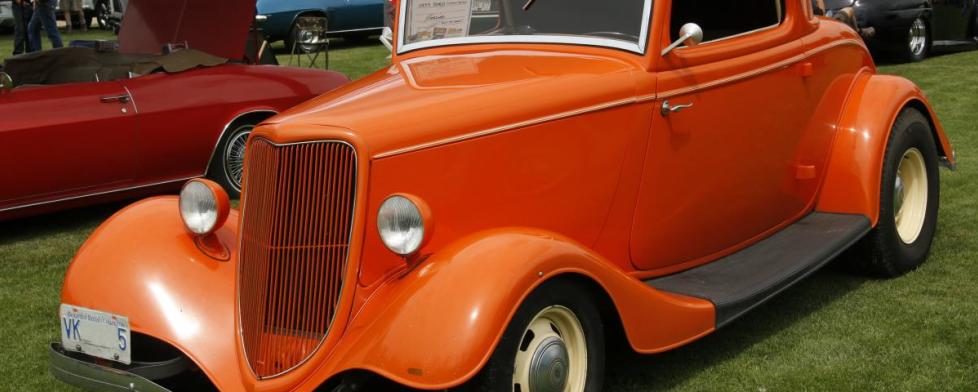 The days of summer are winding down, and fall is right around the corner here in Hendricks County, Indiana, which is a perfect time to come spend the weekend with us. This weekend we have two fall-themed events going on -- one involving fast cars and the other involving a family-friendly festival. Throw in some shopping and a great big butterfly, and you've got yourself a fun weekend ahead!
CRA Fall Brawl
The Champion Racing Association (CRA), powered by JEGS Performance Parts, will hold the second CRA race of the season and the last oval race of the season featuring the Vores Welding CRA Late Model Sportsman Series and Lawrence Towing CRA Street Stock Series Friday through Sunday at Lucas Oil Raceway in Brownsburg during the CRA Fall Brawl.
Enjoy a car show, vendors and of course racing! General admission is $15, and pit passes are $40.
For more information, click here.
Hendricks County Boutique Crawl
The 4th Annual Hendricks County Boutique Crawl is Friday through Sunday at various boutiques throughout Hendricks County. Participating boutiques include Brick and Belle and Laynee's Boutique in Avon, Younique Culture in Plainfield, Michele's Boutique & Gifts in Brownsburg and more!
Swag bags full of goodies will be given to the first 10 people who make a $25 purchase on Friday and Saturday at each boutique, and there will be discounts and a drawing at every boutique, including local restaurants offering special deals. Be sure to enter the picture contest for most creative picture taken and post it on social media using #HCBoutiqueCrawl. The photo contest winner will receive $275 in gift certificates from the boutiques!
For more information, click here.
Amo Fall Festival
On Saturday, head out to the Amo Fall Festival and enjoy food and craft vendors, a car show, a quilt show, kids' games and rides, a beer garden and live music!
While you're in town, be sure to check out Amo Pizza, as well as the Vandalia Trail! And on the north side of town, you'll be able to see the construction site of the new Brian Burch Memorial Sports Park.
McCloud Prairie Maze
The annual McCloud Prairie Maze opened last weekend at McCloud Nature Park outside of North Salem, and this year's theme celebrates the monarch butterfly.
These orange and black beauties are commonly seen at McCloud Nature Park, and they are important pollinators. Monarchs begin their long trip south – as many as 2,000 to 3,000 miles – between August and October, flapping their wings five to 12 times per second and traveling as many as 100 miles per day.
Thankfully, the McCloud Prairie Maze isn't nearly as exhausting, and it's a lot more fun! Making the correct turns through the big monarch will result in a walk of about a half-mile.
The McCloud Prairie Maze is open daily through Oct. 31 from dawn to dusk, and it is free to navigate. For more information, click here.
More Events
For even more ideas of things to do in Hendricks County this weekend or anytime, be sure to check out our Events Calendar. We'll see you this weekend!