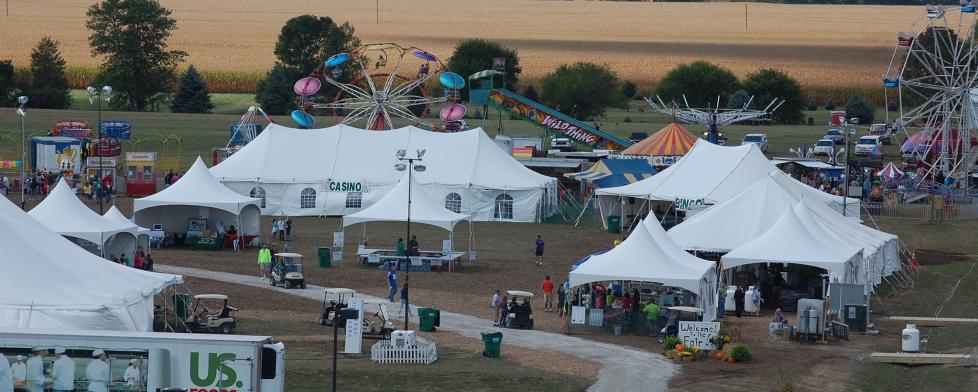 If you were thinking that the end of summer would bring fewer events and opportunities for fun in Hendricks County, Indiana, this week's Primer should certainly enlighten you.
Our Events Calendar is full, folks. A princess event, boutique crawl, concert and fair represent just a few of the happenings this weekend. Rest up this week because the weekend is calling, and it sounds awesome.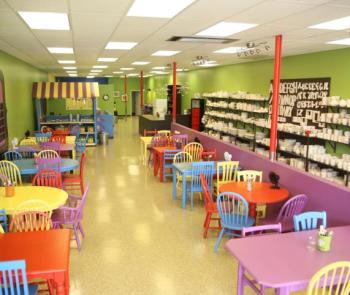 Painting with a Princess at uPaint Pottery
Crafting with a princess? Is there a better way to start the weekend? Your littles will love this TGIF night out at uPaint Pottery Studio in Plainfield.
A princess will host this event that includes painting a princess piggy bank, pizza, making crafts -- including slime -- and the chance to chat with the princess and get her royal autograph. Magical dreams do come true!
When: 6 p.m. Friday.
Where: uPaint Pottery Studio, 1820 E. Main St., Plainfield, Indiana.
Cost: $38. Registration is required by calling (317) 406-3072.
St. Malachy County Fair & Hog Roast 
This event boasts big fun for the whole family. Delicious eats including all the goodness that comes from a good hog roast, rides, games and plenty of live entertainment. Call your friends, pack up the kids and enjoy St. Malachy's 150th anniversary. 
When: Friday beginning at 4 p.m. and Saturday beginning at 3 p.m.
Where: St. Malachy Catholic Church, 9833 E. County Road 750 North, Brownsburg, Indiana.
Cost: Admission is FREE.
Hendricks County Boutique Crawl
This has quickly become a much-anticipated Hendricks County event and one of my personal favorites. This is the third annual boutique crawl around our fabulous county.
If you haven't noticed, we are home to a fabulous selection of boutiques. This year's participants include: Younique Culture, Sweet M's, Tiffany's, Brick and Belle, Laynee's, Frazee Gardens, Caroline's, Ella Mae's, Ella Mae's Formal, Core Threads, Shabby Rack and Michele's Boutique and Gifts.
I've written about several of these boutiques individually and about this event in the past. You really can't ask for better local businesses to support. Call all your girlfriends, this event does not disappoint.  
Here are some details... 
You'll want to swing by any one of the participating boutiques to pick up a flyer before this Thursday. This flyer provides all the information you'll need to navigate around the county and visit each participant. Plus, you'll find ways to enter for the chance to win goodies and discounts.
Each boutique will run sales and/or offer discounts. Take a photo -- get creative -- of you and your girls as you shop and tag it with #HCBoutiqueCrawl for the chance to win a $275 gift card. 
Visit a few, or be a pro and visit them all. Either way, you'll likely make a tradition out of this event.
When: Friday and Saturday.
Where: At all of the previously listed awesome boutiques.
Summer Sounds on the Square Concert with Levi Riggs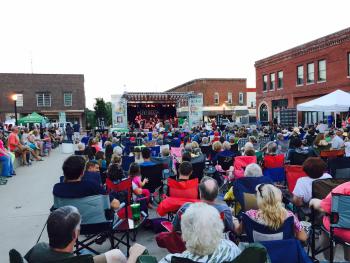 There is something special about the Summer Sounds on the Square concert series. It's small town fun at its finest.
This particular concert offers an extra dose of local flair as Levi Riggs -- a beloved, talented local who has become a country recording artist -- promises a performance that all will enjoy. Soak up that outdoor entertainment while you can!
When: 7:30 p.m. Saturday. Gates open at 6:30 p.m.
Where: 1 Courthouse Square, Danville, Indiana.
Cost: $7 age 21 and up
This also offers the perfect chance to check out the businesses on and around the square. I'm a little bias, but they're the best. Enjoy food, drinks and lots of great shopping.
There is much to enjoy this weekend in Hendricks County. Check out the Events Calendar for even more ways to make the most of it.