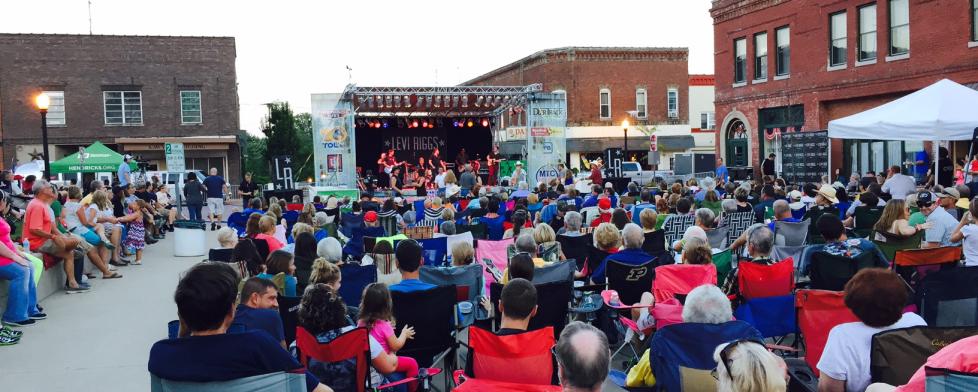 There's a crispness in the air in Hendricks County that signals the approach of my favorite season of the year -- autumn. The cooler temperatures, bright sunshine and brilliant blue skies invite enjoyable outdoor activities for the whole family. This weekend, we have plenty of opportunities to get out and enjoy the beautiful weather.
Amo Fall Festival
The quaint little town of Amo, in the western part of Hendricks County, is hosting its Amo Fall Festival on Friday, Saturday and Sunday, offering families the chance to enjoy live music, a car show, bingo, a town-wide yard sale, a quilt show, water ball competitions, a craft show, a family movie and more.
Come out to Amo on Friday evening and grab some dinner at any of the food vendors there. Enjoy some live music and bingo, beginning at 7 p.m. Then stay for a family movie in downtown Amo at 7:45 p.m.
On Saturday, a craft fair will take over from 9 a.m. to 3 p.m. at the Community Building while a quilt show mirrors it at the same time at the First Baptist Church of Amo, about a block away. A bunch of cool cars will line the streets of Amo from 11 a.m. to 5 p.m. during the car show, and bingo begins again at 7 p.m.
Join the town on Sunday morning at 10 a.m. for a community-wide worship service followed by a bring-your-own-lunch, town-wide picnic on Pearl Street.
(Insider tip: While you're in Amo, check out the newly-paved Vandalia Trail. To learn more about the Vandalia Trail's recent improvements, click here.)
To see the full schedule of Amo Fall Festival events, click here.
Summer Sounds on the Square
The Downtown Danville Partnership bids a fond farewell to summer on Saturday evening with its final Summer Sounds on the Square event of the year beginning at 7:30 p.m. Gates open at 6:30 p.m.
Bring your own lawn chair to the historic Hendricks County Courthouse Square and then get ready to enjoy a performance by Danville's own country music star Levi Riggs.
Admission is $7 per person for ages 21 and over. Those who are under the drinking age enjoy the concert for free. A food court and beer garden will be open to solve your empty belly and beverage needs.
Five Senses Night Hike
Hiking the trails at McCloud Nature Park, just outside of North Salem, during the day is a lot of fun, but have you tried hiking them at night? You'll have that opportunity on Saturday night at 8 p.m. during the Five Senses Night Hike.
Hendricks County Parks & Recreation naturalists will lead an interactive night hike to test your five senses in the dark (no flashlights allowed!). Learn how our nocturnal park friends – such as owls, bats and raccoons – use their powerful senses to navigate after the sun sets. How do your five senses compare to theirs?
This program is recommended for ages 8+, and advance registration ($3 per person) is required by midnight on Thursday by clicking here.
(Insider tip: Arrive early and explore the McCloud Prairie Maze before the night hike. Admission to the maze is free. To learn more about fall mazes in Hendricks County, click here.)
Need More Ideas?
Still looking for things to do this weekend? Check out the Visit Hendricks County Events Calendar for even more ideas. Bid a fond farewell to summer and welcome autumn with open arms in Hendricks County!