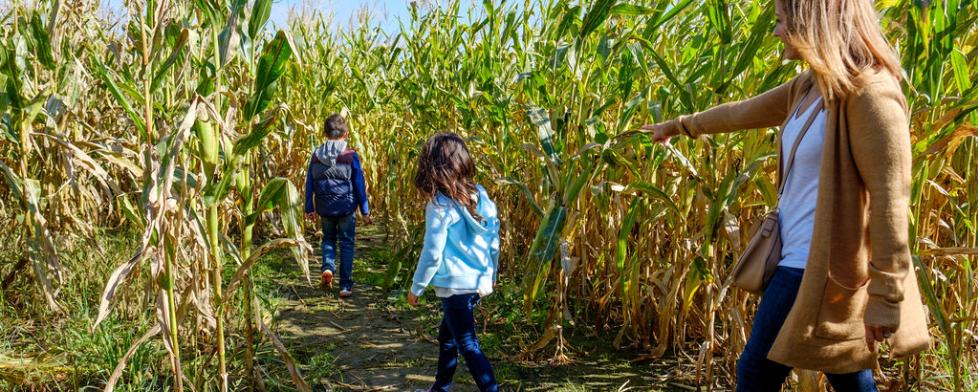 It's officially fall in Indiana! For us Midwesterners, this is one of our absolute favorite times of the year. The weather is perfect, fall festivals are happening and Hendricks County offers so many fun events to celebrate the end of summer.
Check out our packed Weekend Primer, and don't miss what our county has to offer! And don't forget that you can check our entire list of events anytime here.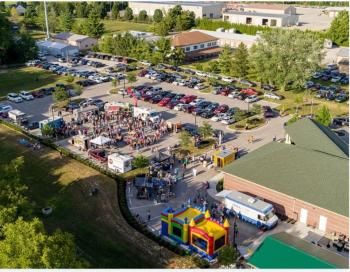 Who doesn't love a food truck? Come out and enjoy the beautiful grounds of the Avon American Legion. Admission is free, and this event offers entertainment, activities for the kiddos, indoor and outdoor dining and cash bars run by the American Legion.
This event will take place from 4:30 to 9 p.m. Friday at the American Legion, 812 E. Main St. in Avon.
The Hendricks Symphony Orchestra and Chorus presents "Invitation to the Dance" under the direction of Benjamin G. Del Vecchio. This unique concert will feature dancers from local dance schools and academies. Check out the local talent as dancers move to the sounds of Aaron Copeland's Rodeo, Strauss' Blue Danube and Leroy Anderson's Blue Tango.
You will have two opportunities to see this performance at 7:30 p.m. Friday and 3 p.m. Sunday both at Avon Middle School North. For more information, click here. 
This year's theme for the McCloud Nature Park's Prairie Maze is the monarch butterfly. In winter, these butterflies migrate to warmer climates, so this is the park's way of sending them off.
Should you choose to accept the challenge, dress for the weather, wear comfortable shoes and bring water. This maze is appropriate for all ages and is open daily from 7 a.m. to 9 p.m. at McCloud Nature Park, and it's free. 
Looking for some DIY fall decor? Join a  pumpkin painting party at uPaint Pottery Studio in Plainfield from 1 to 3 p.m. Saturday and paint pumpkins or a vintage truck to bring fall into your home. For more information, click here. 
Are you already thinking ahead to Christmas? uPaint is also offering a Christmas tree painting class on Sunday. Yes, you heard me right! Painting Christmas trees in September. We really do have all your needs covered this weekend.
Paint pumpkins on Saturday or paint a Christmas tree at 1 p.m. on Sunday. Click here for details. 
My little family and I look forward to this event every year, particularly the parade. Block off the day to come join us in celebrating all that makes Avon such an amazing community. The day will kick off with a parade beginning at Kingsway Christian Church.
Festivities continue after the parade at Washington Township Park, starting at 10 a.m., where you can browse craft and business vendors, jump in bounce houses, watch live entertainment and more. This year there will be Heritage Festival after dark which will include a beer garden and more. All events are family friendly and free!
Beasley's Orchard in Danville has become the go-to place for fall festivities, and this weekend the celebration begins. Beasley's will honor our hometown heroes by recognizing their efforts in our community and offering free combo passes for first responders including active military, firefighters, paramedics and police officers.
Immediate family members of first responders will receive 50% off combo passes. Come support your local heroes by enjoying the best parts of fall in the corn maze, the Barnyard Bonanza Family Activity Area and the u-pick pumpkin patch. The event also will include live music and great food!
Beasley's will celebrate from 9 a.m. to 6 p.m. on Saturday and noon to 6 p.m. on Sunday.
When you combine caffeine with creativity, beautiful things can happen. The Brownsburg Parks Department and the Purple Palette will join forces to offer a step-by-step art class with coffee on Saturday from 10 a.m. to noon.
For details and to register, click here. 
It's the perfect time of year to camp out! Get your family and camping gear, and head out to McCloud Nature Park on Saturday to camp for one night! Bring your own camping supplies and food to cook over a fire for dinner. McCloud will provide the campsite, including a campfire pan, s'mores, continental breakfast and 232 acres of  gorgeous nature to explore.
For more information, click here. 
As you can see, this weekend is ridiculously packed! Hendricks County knows how to do fall! So kick off the season with adventure or creativity or food or whatever it is you love.