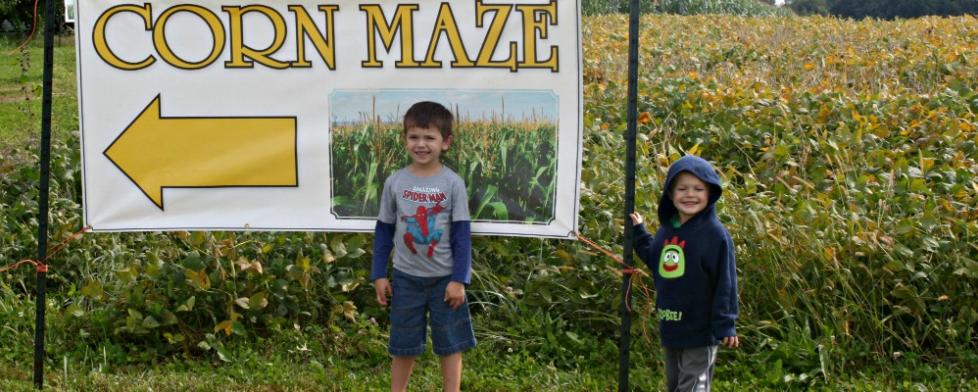 We made it! As of this weekend, October will finally be here. Can you believe it?
Hendricks County is a great place for fall fun. If you're wondering what to check out this weekend, I've got some great ideas to get you started. These events are the perfect way to kick off fall, and they're fun for the whole family!
Avon Community Heritage Festival
On Saturday, head to Avon for the Community Heritage Festival. The day starts with a parade leaving from Kingsway Christian Church, and there will be live music, all kinds of food, bounces houses, and local vendors located at Washingtown Township Park immediately after the parade ends.
The day closes out with an awesome fireworks display at the park! 
Family Campout at McCloud Nature Park
Enjoy a night of camping with your entire family! The McCloud Nature Park Family Campout starts on Saturday evening at the park just outside of North Salem.
Pitch your tent, make some s'mores, and explore all the park has to offer. You can hike the trails, check out the creek, do some stargazing or gather by the fire to tell stories. Bring your own tent, gear and dinner, and the park will provide the campsite and the fun. 
Local Fall Mazes
The Beasley's Orchard corn maze in Danville, the Hogan Farms corn maze in Brownsburg and the McCloud Nature Park Prairie Maze in North Salem will all have officially opened for the season this weekend and will be ready for you to explore. 
Put on your comfortable shoes and get ready to test your skills as you travel through these challenging mazes. Check out this post from our Insider Blog for our tips on making the most of your maze experience. 
Fall is one of the best times to explore Hendricks County, so be sure to get out and enjoy all this area has to offer! If you need more ideas, be sure to check out both our Events Calendar and our Insider Blog -- we've got the scoop on everything great in Hendricks County.