If you love dogs, exercise or both, then you will love this upcoming weekend in Hendricks County.
I will kick off this week's Primer with the Bow Wow Bash, a huge event to bring greater awareness to pet adoption, from 10 a.m. to 3 p.m. Saturday at Arbuckle Acres Park, 200 N. Green St., Brownsburg. This bash will feature dog contests, a temporary dog park, agility course, vendor booths and more to benefit Misty Eyes Animal Shelter and Learning Center.
After having a little fun there, you can take your pooch across the county to Plainfield's Splash Island Family Waterpark, 651 Vestal Road, for their Puppy Pool Party. This outdoor water funland is usually reserved for people. However, the park always opens its play area to canines before closing for the season. The park has specific hours on Saturday and Sunday based on the size of your dog. Check out this event preview for more information.
The fun this weekend isn't solely devoted to the dogs though. Two walking events in Avon and Plainfield will provide participants with some fun and exercise.
The Recreation Celebration is a 5K Bike Ride and 1 Mile Ride/Walk event coordinated by Avon Town Hall Park and Washington Township Park to cater to every member of the family including little ones on tricycles. This free event includes educational booths, kids activities and fun stops along the route from 9 a.m. to noon at Washington Township Park, 115 S. County Road 575 East, Avon.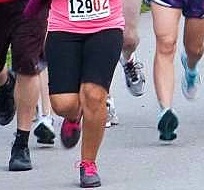 For the more serious runners, Plainfield Parks and the Reunion Church will partner to host the Harvest Hustle 5K Run/Walk beginning at 9 a.m. Saturday.  This 4th annual event added a 10K course to this year's lineup in addition to a fun run with all of the proceeds benefiting The Plainfield Christian Support Center and Active Grace Organization. To register, click here.
This, of course, is just a mere sampling of all there is to see and do in Hendricks County this weekend. For more information anytime, visit our website and Events Calendar.
Have a great weekend!