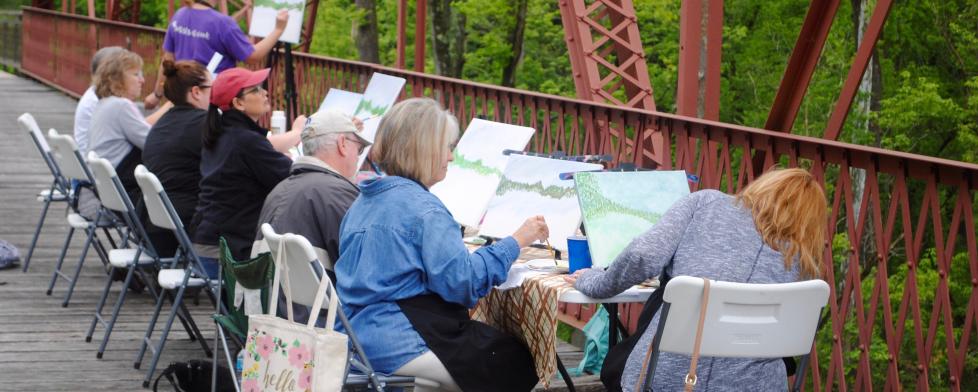 Even though summer is wrapping up, the schedule is still completely packed in Hendricks County, Indiana, this weekend. Browse this list carefully because you don't want to miss some of these one-time events.
Other events have been on repeat all summer and are coming to an end! Take advantage of the cooler temperatures and join the community for some fun. We have something for everyone including music, shopping, cars, painting, hiking and more!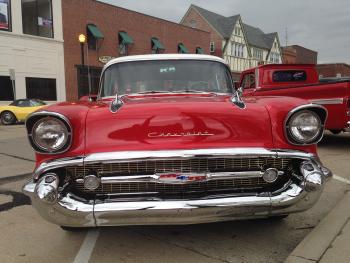 Come on out to the last First Friday Cruise-in of the year at a different location from 5-9 p.m. on Friday.
Due to setup for another event coming later in this post, this First Friday Cruise-In will move from its usual location at the historic Courthouse Square to Ellis Park in Danville, Indiana. Check out antique, classic, vintage and muscle cars on display in the town's beautiful park.
We are entering the season of corn mazes, but have you ever experienced a prairie maze? Embark on a ½-mile hike through Indiana prairie grasses at McCloud Nature Park in North Salem. This year's design features the outline of a giant grasshopper. 
This maze is appropriate for all ages and is available during park hours (daily from 7 a.m. to 9 p.m.) until Oct. 31.
The final installment of Movies on the Hill for the summer occurs this Friday with an outdoor screening of Star Wars Last Jedi. This series provides a perfect setting at Avon Town Hall, 6570 E. U.S. 36 in Avon, in the east parking lot facing the shelter hill.
Bring your family, chairs, blankets and snacks. The movie will begin at dusk (approximately 8 p.m.), and the price can't be beat. It's free!
Who doesn't love a good fair? And fair season is far from over.
Come to the Danville Tri Kappa Fair On the Square Saturday and Sunday from 10 a.m. to 4 p.m. at the Hendricks County Courthouse Square in Danville. This event is free and features more than 100 booths of shopping, live entertainment, locally grown foods and more.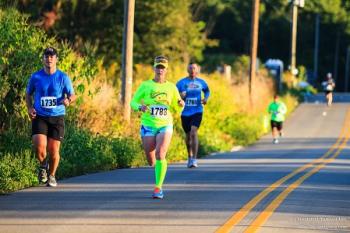 This year the Fair on the Square isn't all about shopping.
You can also lace up your running shoes for the Fair On the Square Half Marathon and 5K.
For more information and to register, visit their website. This event will take place at 8:30 a.m. Saturday.
Appreciate some art in a creative place: nature! Come paint plein air ("open air) canvas paintings with others at McCloud Nature Park, 8518 Hughes Road, North Salem, from 10 a.m. to noon Saturday.
For $30, participate in instructor-led painting sessions from The Purple Palette to paint some of the most beautiful views in our county. All experience levels welcome. Supplies and guidance will be provided.
Make sure to contact (317) 718-6188 to check on availablity and to reserve your spot as space is limited and this activity tends to fill up quickly.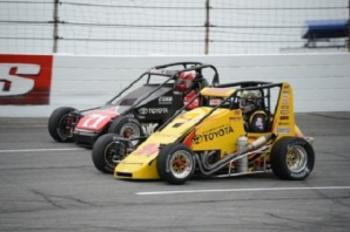 The United States Auto Club will host its annual Hall of Fame race Saturday on the oval at Lucas Oil Raceway in Brownsburg featuring the Silver Crown non-winged sprint cars.
The evening ceremonies also will include some of the sports past icons being inducted into the USAC Hall of Fame.
Gates open at 3 p.m. with qualifying beginning at 6 p.m. Visit their website for complete details.
Experience some of the best BBQ in the area as well as an incredible musical lineup from noon to 7 p.m. Sunday at Brownsburg Town Hall.
Bands performing in this year's event include: Queen Delphine & The Crown Jewels, Blackjack Davey and The Rhythm Kings, Miss Freddye and Lil' Ed and The Blues Imperial Band.
You can check out what's going on in Hendricks County anytime by using our Events Calendar.
Have a great week, and we hope to see you in Hendricks County this weekend!