So, you've decided to check out the NFL Experience while it's here, soar over Capitol Avenue on a zip line or just want to be a part of the excitement that will be Downtown Indianapolis during the 10 days leading up to Super Bowl XLVI. Well, before you go, you should be prepared with a plan of how to get down there.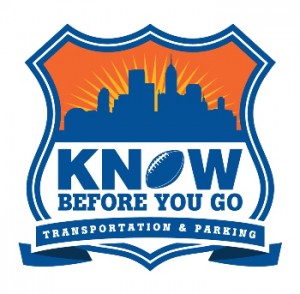 The Super Bowl Host Committee, in which
Hendricks County Convention and Visitors Bureau
Associate Director Jaime Bohler Smith is a member, has worked hard to make that simple for both residents and visitors through its
Know Before You Go
initiative. If you live or will stay on the west side of Indianapolis and plan to participate in the Super Bowl festivities, you will want to keep the following in mind:
Driving may not be the best option — While the Super Bowl Host Committee does have recommended routes to get Downtown(more on that below), both residents and visitors will have less maddening options. For $2 a person, participants can park and ride daily from Jan. 27-Feb. 4 from locations on each side of the city. Those coming from the west side can park at the former airport long-term parking lots, 2155 S. High School Road. I have already reserved a shuttle for my family for our visit to the NFL Experience, and it really was quite simple. The shuttles will run every 15 minutes and drop you off and pick you up a block north of the Indiana Convention Center, near the center of all the action. Hendricks County also will offer a free shuttle service from Metropolis Shopping Center, 2499 Futura Park Way, Plainfield, on Feb. 3 and 4 on a first-come, first-serve basis. (I will have more on this and all the activities at Metropolis, Hendricks County's Super Celebration Site, in a future post.)
If possible, head Downtown prior to Feb. 2 — The Super Bowl Host Committee recommends that both local residents and even visitors, who get here early, check out all the Super Bowl festivities prior to Feb. 2, the Thursday before the Super Bowl. That's when most of the out-of-town visitors begin arriving, making Downtown even more congested.
Don't trust your GPS if you do drive — Downtown street restrictions and closings already have been planned for the Super Bowl. So, if you already have trouble navigating the one-way streets Downtown, it is only going to get worse. Some street closures will begin as early as Jan. 19 including Georgia Street, a portion of Capitol Avenue where the Super Bowl Village will be housed and a block of South Street on the north side of Lucas Oil Stadium. Other closures will take effect Jan. 27 including parts of Meridian, Illinois and Pennsylvania streets. For a detailed map of all the street restrictions, go to this website.
Prepare a Plan B and a Plan C — So despite all the warnings, you decided to forego the shuttles and navigate Downtown yourself. You have studied and mapped out the perfect route after examining the Super Bowl Host Committee's suggested routes getting to downtown and their suggested routes getting around downtown. May I suggest you also map out other alternatives? You never know when a traffic accident, unplanned road closure, frustration from traffic congestion or some other factor will detour you from your original route. I guess what I'm trying to suggest here is be a Boy Scout and come prepared for the worst.
Where do I park once I get there — The only thing more frustrating than attempting to drive Downtown during Super Bowl week could be finding a parking spot. Though they would prefer that people use one of the shuttle options to get Downtown, the Super Bowl Host Committee has developed a parking map for visitors. Though it looks like ample places exist, my guess is you will be hard pressed to find anything close and who knows how much it will cost if you do. The map breaks the Downtown area into four quadrants to help people find the best options based on what direction they will come from. If you decide to drive, all I can add is good luck and happy hunting.