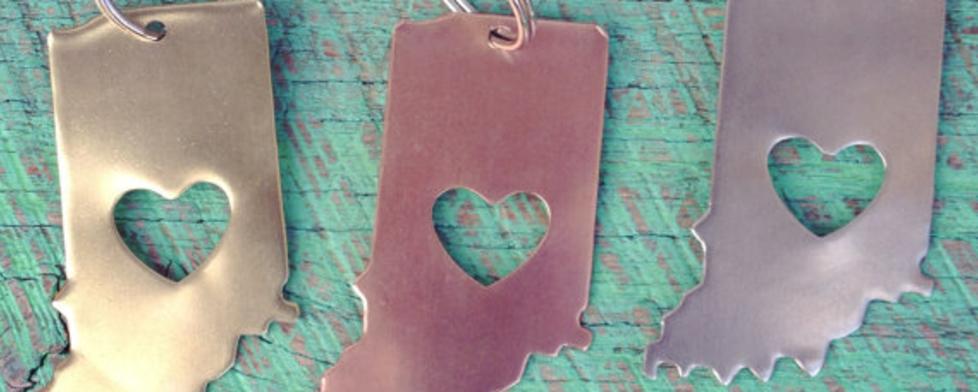 As the mom of a 3 month old, it's been hard to get out to do my Christmas shopping. That's why Etsy is a fantastic resource this time of year. And because I believe it's best to shop local, I love that Etsy makes it easy to find local shops.
In addition to the gifts I found on Etsy that I highlight below, Visit Hendricks County also has done the work for you by finding great gift ideas in locally owned stores. You can peruse their gift ideas for men, women, children, foodies and stocking stuffers by clicking on the Visit Hendricks County One-of-a-Kind Finds Holiday Gift Guide.
I also kept my search local on Etsy by searching for sites in Brownsburg, Avon, Plainfield, Danville, and Pittsboro and found tons of great gift ideas. Here are just a few of my personal favorites: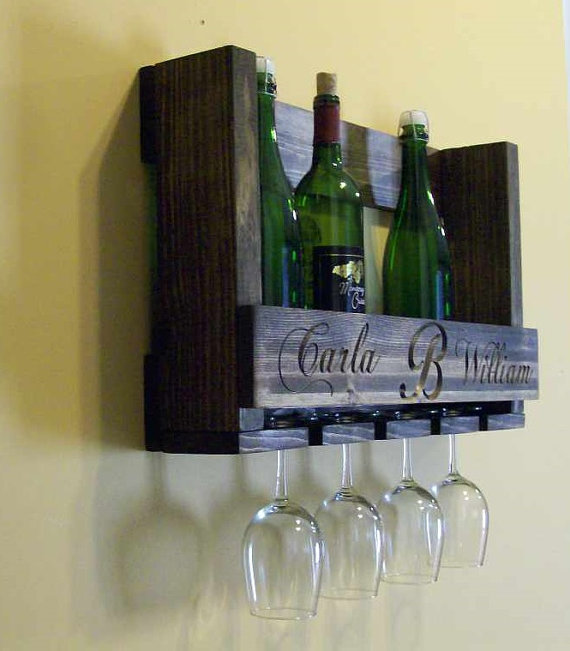 I absolutely love hand-stamped jewelry. Twigs and Twine Jewelry has gorgeous, modern, hand-stamped, hand-polished sterling silver pieces available at a fair price. Twigs and Twine Jewelry, based in Brownsburg, has ready-to-ship pieces and also takes custom orders.
I love the shop's Indiana keychains, and they're very affordable at just $15.95 each.
For the wine lover in your life, check out Wood4Decor. I love the shop's wine and wine glass rack, which can be custom carved with the recipient's name.
Wood4Decor, based in Plainfield, also sells ready-to-ship decorative pieces.
I love this pink owl hat by SewDebCreations.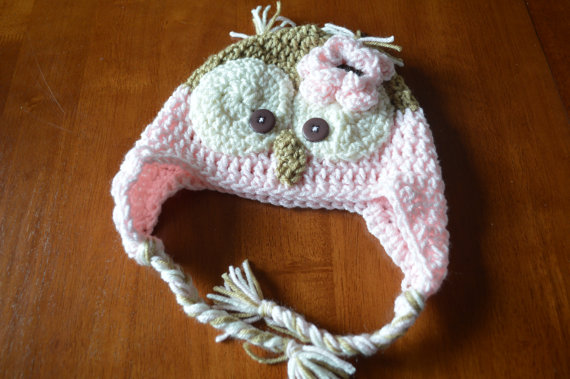 SewDebCreations, owned by Deb Criscuolo of Avon, offers the cutest crocheted hats, diaper covers, scarves, and even "Shark-A-Sacks," which are blankets shaped like sharks. Criscuolo also makes custom orders.
Arrows are very popular right now, so if you're looking for a gift for someone who is always up with the latest trends, why not get them this beautiful arrow necklace from Seize The Night Designs?
Sarah Stogsdill, owner of Seize The Night Designs, started her shop on Etsy, but now has a storefront in Danville at 51 W. Marion St.  So whether you'd prefer to shop in person or online, Seize The Night Designs has you covered.
In addition to the arrow necklace, the store also has a variety of custom, hand-stamped jewelry. Be sure to order before Dec. 16 to receive your item before Christmas. 
Of course, I can't forget to get a gift for my dog. I love these handmade collars by HoundGirlsNecklaces, an Etsy shop based in Avon. These paracord dog collars can be custom made with your favorite colors to fit your dog perfectly.
Be sure to search Etsy for other locally made items. To find an item from your hometown, follow these instructions. 
Happy shopping and happy holidays.