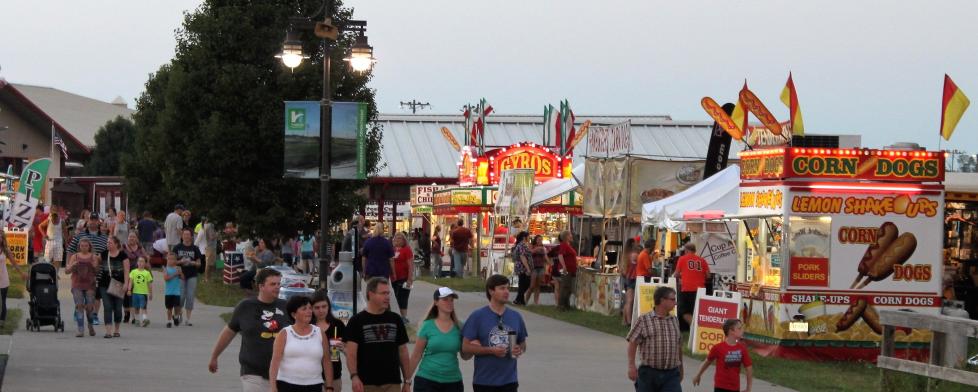 I thought you might like to read about an insider's experience at this year's Hendricks County 4-H Fair, so on Sunday evening we made the trip to Danville to see what fun this year's fair would bring. There was plenty for us to see and do; but here were a few of the highlights for us.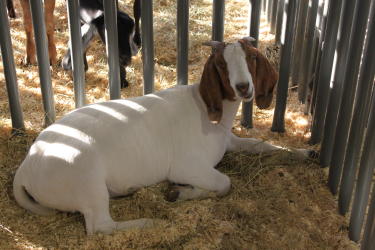 We started our visit as we almost always do, in the animal barns. We got to see adorable rabbits and beautifully feathered chickens. We got to pet a few goats and were scolded by a very bossy turkey. We saw ducks, sheep and cows of all sizes. My little animal lovers couldn't get enough!
After the barns, we headed over to one of the free stages where we enjoyed a show from local magician Daniel Lusk. The free stages are perfectly positioned near the (delicious) food, so you can grab something to eat and enjoy a show at the same time. Our family enjoyed our dinner while listening to music from the State Bank of Lizton free stage. I love that the fair has so much to do that doesn't cost any extra money.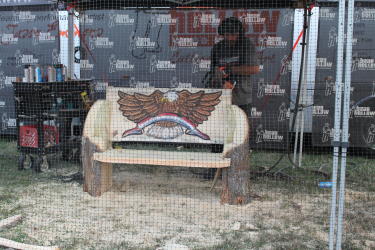 The highlight of our trip was watching performance artist Jason Emmons create gorgeous sculptures using only wood and a chainsaw. His creations are truly amazing, and each one he makes during the fair is available for sale. Jason will be at the fair through Wednesday, and I highly recommend checking him out. Our entire family was mesmerized by his talent!
We ended the evening with one of our favorite fair traditions: letting our boys explore the various farm and construction equipment on display. There's something about heavy machinery that little kids seem to love. This display is a favorite spot for our boys to play and have their pictures taken every year. 
I love going to the fair with my family because every year is different, but we always have a great time. Each year we discover something we haven't seen before, but there are still plenty of our old favorites to keep us coming back and making memories. 
The Hendricks County 4-H Fair continues through Saturday, July 23 at the Hendricks County 4-H Fairgrounds & Conference Complex in Danville. Fair admission is free for those who park in the 4-H Fair parking lot or at Danville Friends Church. Parking in those areas is only $5 a car. For those who come to the fair and don't park in either the 4-H Fair parking lot or Danville Friends Church, admission at the Fairgrounds Gates is $5 a person. 
I highly recommend reading my 7 Things to See at the Hendricks County 4-H Fair before going.
It only comes once a year, so come out and make some memories with your family before it's gone!