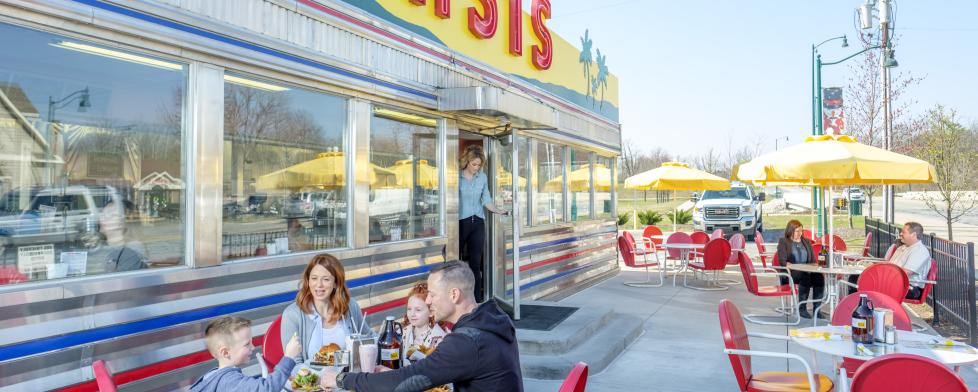 As we work our way through this pandemic, I'm pleased to announce we achieved another milestone today reaching Stage 3 in Indiana Gov. Eric Holcomb's Back on Track Indiana plan, and we did it two days earlier than previously planned!
I will get to how the statewide easing of restrictions directly affects Hendricks County in just a minute. But first, here's a quick summary of today's changes.
Stage 3 Guidelines
Some of the highlights of entering Stage 3 include no travel restrictions and the governor allowing these as long as social distancing guidelines are followed:
Social gatherings of up to 100 people
Sports courts and fields can reopen
Community pools can open
Stores and malls can have up to 75 percent capacity
Raceways can open with no spectators
Some restrictions remain in place. Amenities and gatherings that must remain closed include:
Playgrounds
Bars
Waterparks
Festivals, fairs and parades
Movie theaters
What Does This Mean For Hendricks County?
Some of the obvious takeaways are Splash Island Family Waterpark, Gill Family Aquatic Center and all our splash pads will not open as they traditionally do on Memorial Day Weekend. Our upcoming fairs and festivals had already been postponed or canceled, so that will not change.
Finally, our movie theaters, which were initially set to reopen during this stage at 50 percent capacity, will instead remain closed until we reach the next stage on June 14.
Outdoor Recreation
Apart from the playgrounds and water amenities, our trails, parks and golf courses remain open. Some parks have opened their restroom facilities including McCloud Nature Park and Washington Township Park.
Other community parks, such as Avon Town Hall Park and all Brownsburg parks won't open their restroom facilities for another few weeks. Brownsburg Parks also announced they will not open their sports fields or courts until June 1.
We have continued to provide ideas to enjoy the outdoors both here in our county such as this story on the Top Trails in Hendricks County and even nearby in this recent post about the Top Parks and Trails Within an Hour of Hendricks County.
We are planning even more outdoor recreation content in the days and weeks to come so continue to check back often.
One other recreation note though it isn't outdoors, the Richard A. Carlucci Recreation & Aquatic Center will finally re-open to members only on May 24 with certain restrictions including only 100 people at a time. The Playworld area and indoor aquatic center will remain closed, however.
Restaurants
Other than the bars, the restaurants remain unaffected during this new stage as they previously re-opened for dine in earlier this month. We put together an easy-to-read, very handy Hendricks County Restaurant Guide that you must check out if you have not seen it.
Our chart effectively lays out what restaurants in our county are doing and is updated weekly. Some of the highlights include several of our restaurants in each community now offering limited dine in.
Because so many people still aren't comfortable dining or even going inside a public place, many of our restaurants also have provided outdoor seating including some who have never or not always offered it like the Mayberry Cafe, Books & Brews and Rusted Silo Southern BBQ & Brewhouse.
Shopping & DIY
With this new stage allowing stores to have 75 percent capacity, we've noticed that many will cautiously do so. The Shops at Perry Crossing, our only full-scale mall, will allow their stores to individually evaluate their needs and plans.
Many of our locally-owned shops already had opened. But with so many people still staying at home, they don't have to worry about counting customers to remain under 75 percent capacity.
Many of our DIY studios also are taking a cautious approach. The Tie Dye Lab remains open by reservation only. The Bisque Barn and uPaint Pottery Studio have opened their doors to customers but also provide take-home or carry-out options.
Lucas Oil Raceway
The track had already suspended activities through today and had planned to only allow testing on the track beginning Memorial Day Weekend.
A few minor events at Lucas Oil Raceway have been added to their schedule with no spectators during the month of June. They hope to open back up to spectators sometime in July.