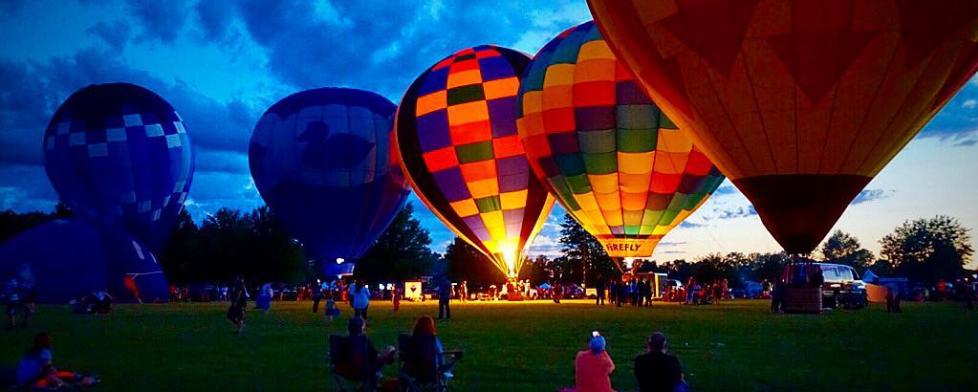 I feel like summer has truly arrived when summer festivals take off, and there is no other festival in Hendricks County, Indiana, that truly encapsulates summer quite like the Hendricks County Rib-Fest & Avon Balloon Glow. 
This must-see festival that continues to grow in popularity and scope will celebrate its 14th year starting at 4 p.m. on Saturday, June 30 at Kingsway Christian Church, 7981 E. County Road 100 North in Avon.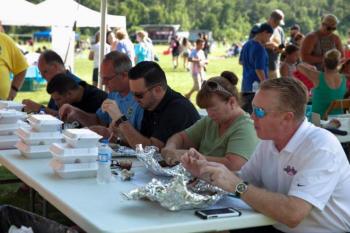 Picture a giant cook-off between local restaurants for the best ribs and sauces. Then imagine you have the opportunity to taste test them all. Throw in live music, entertainment, free games and inflatables for kids, hot air balloons and fireworks, and you have one of Hendricks County's favorite annual traditions.
The event draws thousands of visitors each year, and this year should be no different as it will continue to have all the activities that visitors have grown to love, but there will be three new changes to note:
Hendricks County Rib-Fest Smartphone App
Tom Downard, Executive Director of the Avon Chamber of Commerce, said the newest aspect to this much-anticipated event is a smart phone app that organizers developed. They felt crowds have grown so large that adding this social media component would help answer where activities can be found, when something is scheduled and other frequently asked questions.
The app, titled Hendricks County Rib Fest, will feature the schedule of events, maps for parking, menus, pricing of vendors and the location of all aspects of the event. If you show you have downloaded the app, you even get an extra bonus: $2 off the $5 parking fee.
Two large video screens near the stage will further promote social media activity as one will serve as a "Tweet Wall," featuring live tweets from event attendees when they use the hashtags #HCRibFest or #HCRibRun.
Parking Shuttle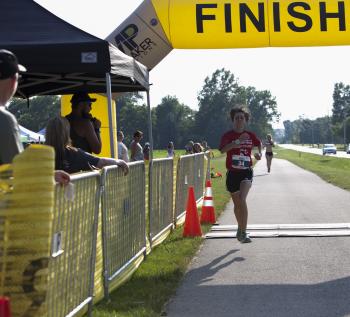 The Chamber also has added shuttles from the parking areas at Avon Middle School North and Sycamore Elementary to and from the Kingsway Christian Church parking lot to make access to the event a bit easier and safer for attendees who must cross 10th Street and Dan Jones Road.
Time Change for 5K Rib Run/Walk
Each year, a 5K Rib Run/Walk with a ¼ Slab Run for kids serves as one of the event's most popular activities. In years past, these events have taken place around 7 p.m.
However, because of the heat, they will be moved to the morning, before the actual festival begins. The run will start at 8 a.m. June 30 at Kingsway Christian Church.
Think of it as an extension to the day-long event as partcipants can get their workout in and then come back at 4 p.m. and relax and have fun with their families. For more information and to register, click here.
Hot Air Balloons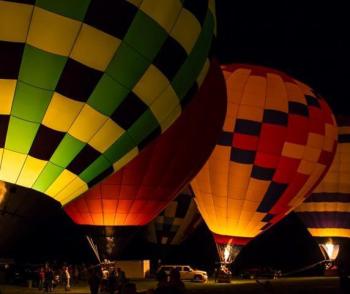 Now that I've highlighted this year's changes, let me detail some of the other activities for those of you who have never experienced this event.
The balloons are one of the most exciting parts of Rib-Fest. Visitors can buy $12 tickets for tethered rides in the hot air balloons from 7 to 9 p.m.
While you can buy tickets the night of the event, Downard said they sell out every year so he recommends registering early online to secure your spot.  You can register now by clicking here.
When it gets dark (typically around 10 p.m.), five or six hot air balloons will put on a show synchronizing their bursts of light to music. It is an amazing sight! And then an awesome fireworks display -- one of the best in Hendricks County -- caps off the night immediately following the balloon glow.
Live Entertainment
A full schedule of local bands, including local favorite and country music recording artist Levi Riggs, will provide entertainment all evening on the main stage. Other performers throughout the night include the Kingsway Band and Jambox.
Children's Activities
The kid area has expanded this year to include extra games and inflatables, and the layout has changed a bit from past years.
All of the food and drinks at the event are purchased with tickets, which you can purchase as soon as you get there.
Bring blankets, chairs and your friends and family to enjoy a night out with the community. Downard said this event has grown over the years, with 10,000 to 12,000 people attending last year and even more expected this year.
County Road 100 North from Dan Jones Road to the Forest Commons neighborhood entrance will be closed from 3 to 11 p.m. that day because of the event so plan accordingly.