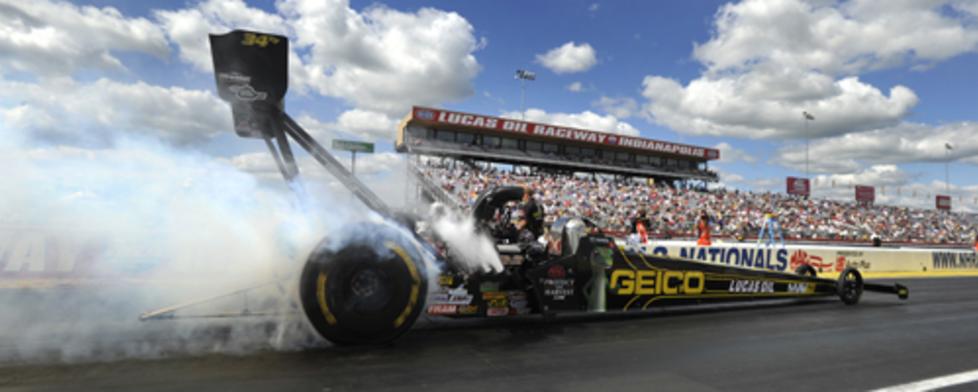 With little more than a week to go before the light beams green at the 60th Annual NHRA Chevrolet Performance U.S. Nationals, I am excited about all the action and activities for every member of the family at Lucas Oil Raceway and around the town of Brownsburg. 
Whether you're a drag racing enthusiast or it's your first time experiencing what is, arguably, the world's biggest high-octane adreline rush, you'll want to take it all in Aug. 28-Sept. 1. I mean can you believe these cars can go more than 300 mph! It's simply amazing and something you can't truly describe. You can only experience.

Here's an insider look to get you primed and ready for this milestone event on Labor Day Weekend.
9th Annual Don Schumacher Racing Open House & Benefit
Before you begin your adventure at the track, you won't want to miss Don Schumacher Racing's Open House on Aug. 29. This state-of-the-art 120,000 sq.-ft. facility in Brownsburg's version of nitro alley will host this 9th annual event to benefit the world-renowned Riley Hospital for Children at Indiana University Health and Camp Riley.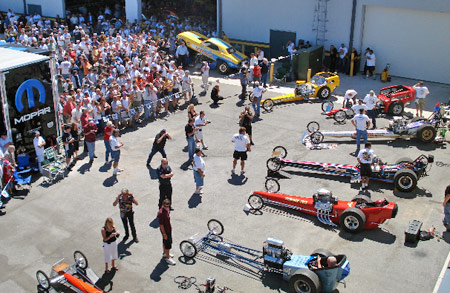 Located just two miles from Lucas Oil Raceway at 1681 E. Northfield Drive, the free event will run from 10 a.m. until 3 p.m. and feature a giant car and bike show, as well as appearances by each of the team's seven drivers along with drag racing pioneer and team owner Don Schumacher.
In addition to touring their facilities, the event will include an autograph session, Raminator Monster Truck, a silent (on-site and online) auction, a "330-mph Art Show" and a Giant Nitro Nostalgia Cacklefest featuring 10 classic dragsters and Funny Cars firing their motors at the same time. Bring your earplugs!
For more information, visit the Don Schumacher Racing website.

Inside Lucas Oil Raceway
The activity inside Lucas Oil Raceway Aug. 28-Sept. 1 is a racing fan's dream as the track relives some of its greatest moments over the past 60 years.
Those festivities will include movies featuring some of the greatest performances in the history of the U.S. Nationals, as well as special events in which some of the biggest names in motorsports will be on hand to share some of their experiences.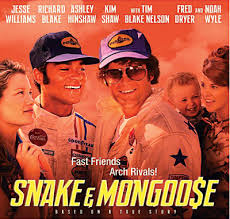 An area known as "Hot Rod Junction," -- located in the concourse behind the grandstands on the east side of the track -- will include a movie tent and a special photopgraphy exhibit. Films that will be shown include:
Heart Like a Wheel -- Highlighting the story and remarkable career of Shirley Muldowney with showings at noon, Aug. 29; 11:30 a.m. Aug. 30 and 5 p.m. Aug. 31.
Snake & Mongoose -- Relives the rivalry between Don "The Snake" Prudhomme and Tom "The Mongoose" McEwen with showings at 3 p.m. Aug. 29; 9 a.m. Aug. 30; 8:30 a.m. Aug. 31 and 8 a.m. Sept. 1.
Six special presentations throughout the weekend also will honor the six greatest moments in U.S. Nationals history with many of the legendary figures who helped make them happen such as Prudhomme, McEwen, Don Garlits, Kenny Berstein and others appearing. Each presentation will be hosted by NHRA announcer Bob Frey and a commemorative milestone "hard card" honoring each of the moments will be distributed to the first 300 fans in attendance at each presentation.
At 9:30 a.m., Sept. 1 on the track staging lanes, fans will get the chance to visit the track and walk alongside McEwen, Prudhomme and racing dignitary Linda Vaughn as they take part in a very special Monday edition of the SealMaster NHRA Track Walk.
Add to that, the eyeball-rattling power as the cars rocket down the strip and full fan access to the pits and you really have a family-friendly event that everyone will enjoy.
We even have discounted tickets for all of our readers. By clicking on that link your 15 percent discount is already built into whichever package you choose. That link also waives all service fees.
So, come on out Labor Day Weekend and experience history, power and some amazing speeds during the Big Go!