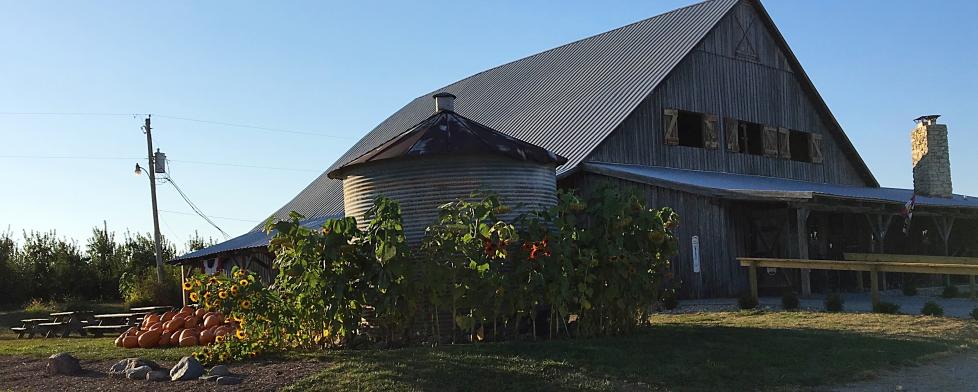 The end of the glorious summer season is always bittersweet, but fall is fast approaching, and there is much to look forward to. One of the first things I do this time of year is check out the September and October Events Calendar on the Visit Hendricks County website. To my delight, I always find that Beasley's Orchard in Danville, Indiana, is open for business, hosting awesome events and providing all the delicious and fun things of fall.
And this year, they're adding even more. 
In recent years, Beasley's has added several events and features for the whole family to enjoy - all of which have only added to their popularity and charm. I'm excited to share the newest additions and events at Beasley's Orchard. You'll want to add these to your fall to-do-list.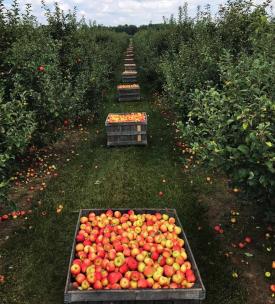 U-pick Produce
You're likely familiar with the u-pick pumpkin patch at Beasley's -- a classic fall favorite. What you may not know is that they added a u-pick strawberry patch and an acre-wide sunflower patch this year. These new summer offerings were very popular. 
U-pick apples, another crowd favorite, will be back again this year beginning Sept.1.  
While the fine folks at Beasley's know that their guests enjoy their produce, they wanted to offer more opportunities for their guests to participate in the process of picking the produce and learn about where their food comes from. Agriculture education is important at Beasley's and they're glad that guests are eager to participate and enjoy these U-pick offerings.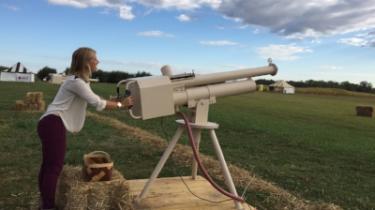 Attractions
While the fall season remains full of family-friendly events at Beasley's, you can enjoy their many seasonal attractions Friday-Sunday beginning Sept. 21. Attractions include Barnyard Bonanza family fun zone (featuring a jumbo jumping pillow, cornhole, sports ball throwing, tether ball and more fun), straw mountain, hayrides to the pumpkin patch, corn maze and much more.
Apple cannons were added last year and they were a hit. Serious fun for all ages. Beasley's has added two new cannons this year.
This year's eight-acre corn maze "Circle City Sports" will pay tribute to the major sports teams of Indianapolis.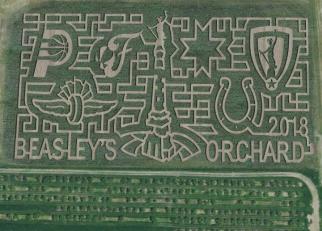 Events
Sept 29-30 - Hometown Heroes: FREE combo passes for police, fire fighters, active duty military and EMTs and half-price combo passes for their immediate family.
Oct. 6-7 & 13-14 - The 32nd annual Heartland Apple Festival: A much-anticipated event featuring all of Beasley's attractions, delicious produce and treats, in addition to live music, food trucks, arts/crafts vendors and pony rides through the orchard.
Oct. 20-21 - Dog Daze at the Maze: Bring your pup out to enjoy all of the seasonal attractions and fare along with your family. 
Oct. 27-28 - NEW event - Halloweekend: The orchard will be decorated and ready to help you celebrate Halloween a few days early.
Of course, you don't have to wait for an event to stop in and shop the market. Click the link for more information, hours and what's new in the market at Beasley's Orchard.
The market is housed in their gorgeous historic barn where you'll find all the best produce, homemade treats and fall flavors including cider slushies. Need I say more?