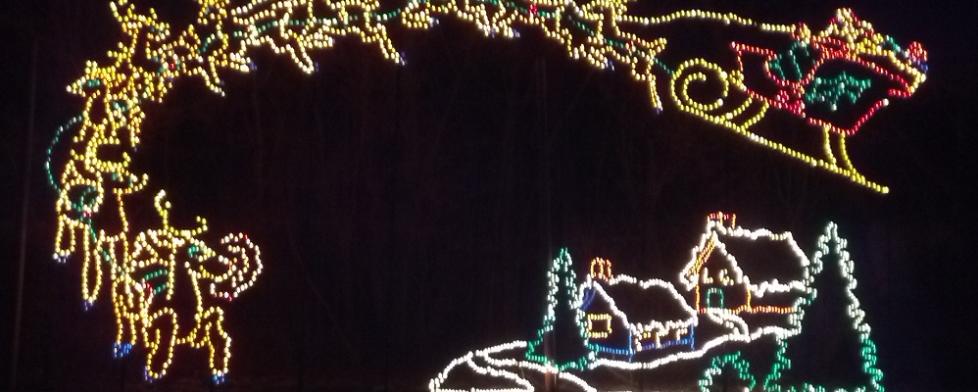 I love this time of the year, but it always seems to pass so quickly.
As my family begins to countdown to Christmas, I was thinking that most of you probably feel like I do. Please, slow down, December. I want to enjoy all the loveliness you bring.
It's in the spirit that I offer you and yours a few ways to enjoy the sights and sounds of the season right here in Hendricks County.
Theater
The Hendricks Civic Theatre brought the holiday classic, "A Charlie Brown Christmas," to life on its stage this past weekend, but the good news is you still have time to enjoy it this weekend.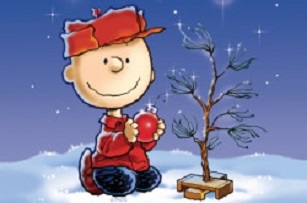 Come join Charlie, with the help of his friends, as he learns the true meaning of Christmas.
It truly is a great show for all ages. So bring the family and spread some Christmas joy. 
You can enjoy this local production at the Longstreet Playhouse, 4998 N. County Road 100 East, Danville. Tickets are $15 for adults 18 and older, $13 for youth and seniors, free for children 3 and under. 
You can get more information and buy your tickets here. 
Music
The Plainfield Federation of Churches will present their "Sounds of the Season" -- a Christmas choir concert -- in Plainfield at 7 p.m., Dec. 11. The concert will be held at Plainfield High School and will include hand bell choirs, church choirs and soloists from all over Hendricks County.
Let the beautiful voices of these talented choirs help you enjoy and soak in the "Sounds of the Season." If you're like me, you don't want to forget your tissues. This concert is free and open to the public. Please share with friends and take the family to support and enjoy what's sure to be some really beautiful Christmas music. 
Movie
The Kiwanis Club of Danville will present It's a Wonderful Life Dec. 13 at the Royal Theater, 59 S. Washington St., Danville. This 1947 Christmas classic will be shown on the big screen as part of the Kiwanis Klassic Family Movie Night series. 
Showtime is 7 p.m., and tickets are $3 for adults and $1 per child. Kiwanis will put the profit earned right back into the community. So you get a great deal on a festive family night out, while supporting the community. Come get in the Christmas spirit.
Lights
Driving around and looking at Christmas lights is something my family always enjoys. As much as I love a treasure hunt, I appreciate the exact location of local light displays much better. Here are our two - always amazing - favorite displays:
Winterland at Ellis Park in Danville - This drive-through Christmas light display has become a tradition for many families; mine included. Winterland is open daily through Dec. 30 from 6-9 p.m. Sundays-Thursdays and from 6-10 p.m. on Fridays and Saturdays. Santa visits Winterland on Fridays and Saturdays in the Train Station. My kids may be a little too big for Santa's lap, but it's still fun to sneak a peek and grab a hot cocoa or cookie when concessions are open. Admission is $8 a carload. Click here for more information and a coupon.
The White Christmas - A remarkable light display at 935 Grayson Trail, Brownsburg. Visit once and I'm certain this will become one of your family's favorite holiday traditions. Signs will instruct you what to tune your car radio to. Prepare to be amazed as thousands of lights move and dance in unison to some of your favorite Christmas songs. This popular light display is up and running through New Year's Eve from 6-10 p.m. Sunday-Wednesday and from 6-11 p.m. Thursday-Saturday. As this is in a neighborhood, the White's ask that you turn off your headlights and make sure not to block driveways. My family likes to take hot cocoa and candy canes to enjoy while we watch. 
Brownsburg Town Hall - While you're in Brownsburg, you should also check out the town hall, 61 N. Green St., which also has an amazing display that dances to music.
Dance
If you are looking for some holiday dance performances, follow the advanced dancers from Danville's The Children's Ballet to the Art Sanctuary, 190 N. Sycamore St., Martinsville on Dec. 12. The dancers will begin performing several Nutcracker divertissements beginning at 3 p.m. This performance is free and open to the public.
This is just a mere sampling of some of the holiday sight and sounds. You can always check out the Visit Hendricks County Events Calendar for more things to do anytime.
I hope your family gets a chance to enjoy some of these holiday activities, right here in Hendricks County.