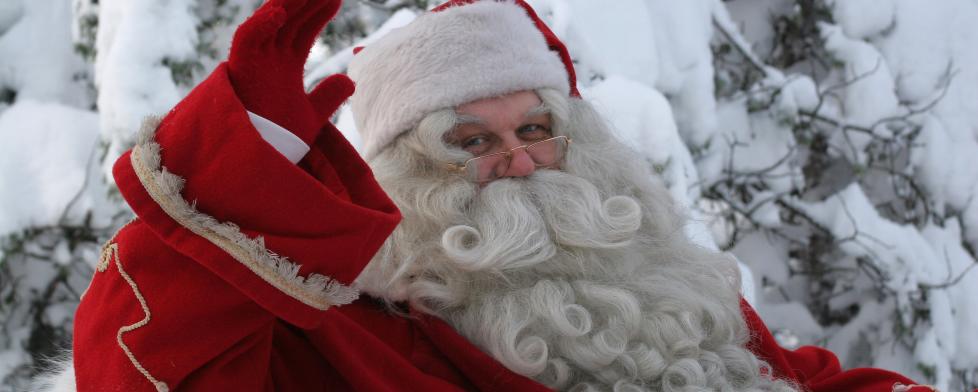 He's making a list, checking it twice, gonna find out who's naughty or nice. Santa Claus is coming to town! Santa will be making several stops in Hendricks County this holiday season:
Santa Claus Visit at Avon Public Library
When:  Monday, Dec. 8 and Wednesday, Dec. 10, 4:30 to 7:30 p.m. each day.
What:  All ages must register to visit Santa Claus. Make sure to bring your Christmas list! Parents are welcome to bring a camera for pictures.
How:  Register online.
Cost:  Free. 
Visit Santa at Metropolis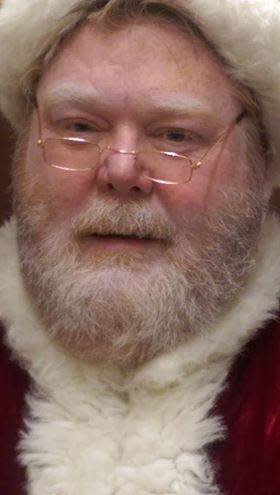 Winterland Light Show
When:  Fridays and Saturdays, 6 to 10 p.m. Sundays 6 to 9 p.m.
Where:  Ellis Park Train Station, Danville
What:  Visit Santa and pose for photos with him. Take pictures of your kids or pets with Santa.
How:  Stop in at the Train Station before or after you experience the Winterland Light Show in Ellis Park.
Cost:  $8 per vehicle to enter Winterland. $5 with a coupon.
Picture with Santa
When:  Thursday, Dec. 11, 5:30 to 7:30 p.m.
Where:  Chick-fil-A, 2687 E. Main St., Plainfield
What:  Take home a free photo with Santa and a special prize!
How:  Just show up.
Cost:  Free.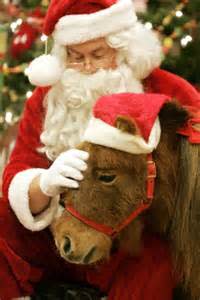 Christmas with the Ponies
When:  Friday, Dec. 12 and Saturday, Dec. 13, 4 to 9 p.m.
Where:  Strides to Success, 1350 Terry Drive, Plainfield
What:  The 10th Annual Christmas with Santa and the Ponies at the Strides to Success Learning Center. Inside a heated barn, you can visit and take a family photo with Santa, make a photo frame in Santa's Workshop, and enjoy holiday refreshments.
How:  Purchase tickets at the door or online.
Cost:  $25 per family. All proceeds go to support the work of Strides to Success, including scholarships for students and veterans.
Santa and Me at UPaint Pottery Studio
When:  Saturday, Dec. 13 and Saturday, Dec. 20, 9 a.m. each day
Where:  UPaint Pottery Studio, 1820 E. Main St., Plainfield
What:  Santa is coming to the pottery studio. Sign up to make a handprint plate with Santa. Session includes visit with Santa, handprint plate and a snack.
How:  Reservation required. Call (317) 406-3072.
Cost:  $18 per person.
A Hometown Holiday 
When:  Saturday, Dec. 13, noon to 4 p.m.
Where:  Hummel Park, Plainfield
What:  This free event allows children to come and enjoy photos with Santa, storytime with Mrs. Claus, cookies and hot chocolate, live animals to pet, horse and pony rides, a horse-drawn carriage and miniature train rides for both kids and adults, door prizes, crafts and big prize giveaways.
How:  Just show up.
Cost:  Free.
Santa Arrives in North Salem
When:  Saturday, Dec. 13, 1 to 3 p.m.
Where:  Eel River Community Building, North Salem
What:  Old Fashioned Christmas in North Salem. Santa will arrive by fire truck at 1 p.m. Treats provided by the Tri-Pointe Optimist Club. Crafts provided by North Salem State Bank. Photos provided by the Children's Bureau.
How:  Just show up.
Cost:  Free.
Hendricks Symphonic Society Christmas Concert
When: Sunday, Dec. 14, 3 p.m.
Where: Calvary United Methodist Church, 575 W. Northfield Drive, Brownsburg
What: Since Santa loves Christmas music, he will drop by the Hendricks Symphonic Society's concert and be available for children (of any age) to get their final Christmas wish and photographs during intermission.
How: Tickets can be purchased for the concert in advance online or at the door on the day of the concert.
Cost: Paid admission to the concert and for an additional $10 receive a digital photo with Santa of this treasured moment. 
Breakfast with the Grinch
When:  Saturday, Dec. 20, 8 a.m.
Where:  Noll Hall, 330 N. Green Street, Brownsburg
What:  Participants will receive breakfast with the Grinch, a picture with him, and then enjoy Dr. Seuss' The Grinch on the Monster Movie screen.
How:  Register online.
Cost:  $10 per person.
Breakfast with Santa / Winter Solstice Celebration
When:  Saturday, Dec. 20, 8 a.m. to 3:30 p.m.
Where:  Washington Township Park Pavilion Center, 435 Whipple Lane, Avon
What:  Breakfast with Santa from 8 to 10:30 a.m. Sensory-friendly Santa (perfect for kids with special needs) from 11:30 a.m. to 2 p.m. Pictures with Santa are $5 a piece for a 5x7 photo. Birds in Winter workshop from 1 to 3:30 p.m. Learn about being a citizen scientist and the Audubon Christmas bird count; then go on an interpretative hike OR help decorate the outdoor Holiday Backyard Buffet with edibles for the Park critters and your backyard.
How:  Reservations required. Call (317) 745-0785 or email mcrabtreedavison@avonfd.org by Dec. 15 to reserve your spot.
Cost:  Breakfast tickets are $3 per person or $10 per family.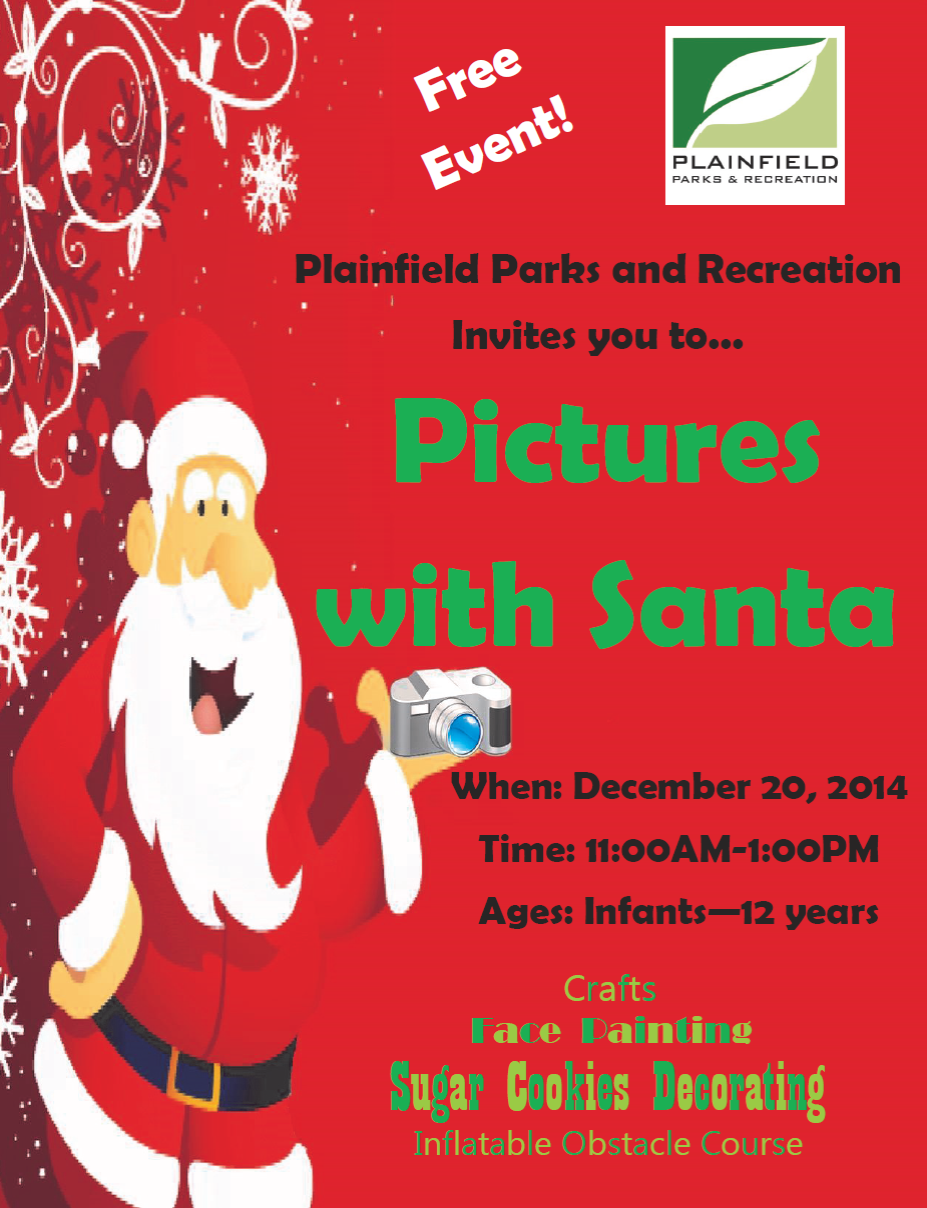 Pictures with Santa (and much more!)
Gather up the kids and head to Hendricks County through the month of December to see Santa Claus at any of these great locations and events!
Happy holidays!