Last summer, we took our boys fishing for the first time. They seemed to be kind of bored with it...until my youngest reeled in a catfish.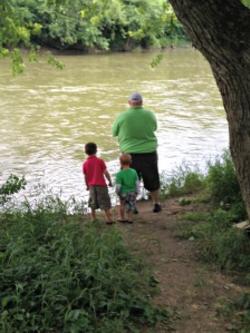 After that, (pardon the pun) they were hooked. Grabbing our poles and a bucket of worms and heading down to the water has become one of our favorite summer activities.
Hendricks County is a great destination for fishermen (and women) because of its close proximity to great fishing areas like Eagle Creek Reservoir and spots along the White River. However, there are also some fun places to take the family fishing in Hendricks County, Indiana. These locations work especially well for families with young children.
McCloud Nature Park
Big Walnut Creek inside McCloud Nature Park near North Salem is a gorgeous spot to enjoy a day of fishing. You can fish and wade in the creek, enjoy a picnic lunch and spend some time exploring the Nature Center.
This is a great spot to introduce your young children to fishing.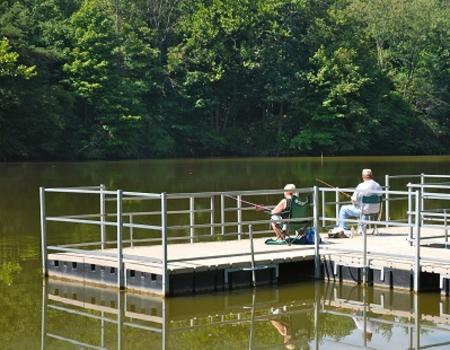 Sodalis Nature Park
The 5.5-acre pond located within Plainfield's Sodalis Nature Park remains one of the best features of the park.
This pond even boasts a handicap-accessible pier, making a day of fishing possible for all fishermen.
Hummel Park
In addition to all the other amenities Hummel Park offers, you can also fish there. Local fishermen say the pond at Hummel Park in Plainfield is a great spot to catch catfish, bass and bluegill.
Washington Township Park 
Washington Township Park in Avon has not one, but two half-acre ponds, both stocked by the Department of Natural Resources. This park has hosted Family Learn to Fish activities in the past and is another great spot for fishing with young kids.
Keep in mind that outside of the Indiana Department of Natural Resources' free fishing days, anglers over the age of 17 are required to have a fishing license. You can determine what type of license you need on the Indiana DNR website.  
Hopefully your day of fishing will lead to some big fish and big stories to tell!