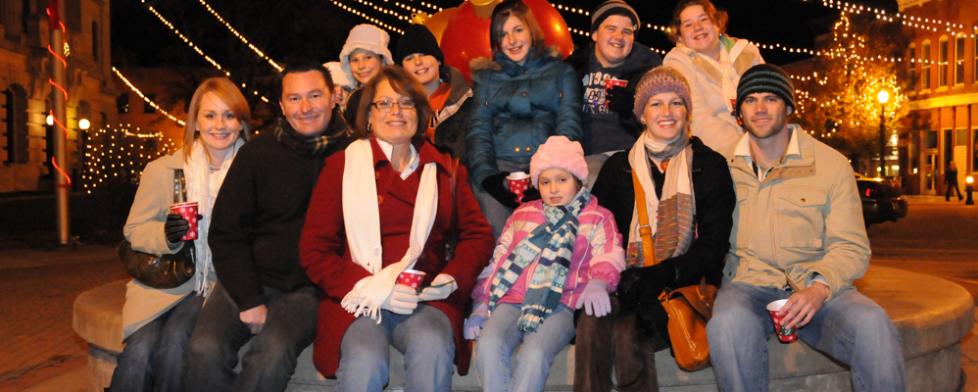 Every December, families pile into their vehicles and head out to enjoy beautiful light displays in Hendricks County.
Our family has made it a family tradition to squeeze into car seats in the minivan, blast the heat and set the radio to play Christmas tunes. We make a quick stop at our favorite coffee shop and order a round of hot cocoa and a cookie for everyone. As we enjoy our winter treats, we navigate the path on a trail of lights that we've mapped out.
When you're ready to see the lights in Hendricks County, we have some great stops for you that I will get to in a minute, but first let's talk about some top spots to stop for warm beverages and snacks.
Dinner, Hot Beverages & Treats
Dinner at Frank's Place (33 S. Washington St., Danville) or the Mayberry Cafe (78 W. Main St., Danville) will leave tummies full and tastebuds happy. Grab a cup of coffee to go or stop in after seeing the light shows and enjoy a cannoli or raspberry cheese cake at Frank's Place or Aunt Bee's Sugar Cream Pie or Clara's Cobbler at the Mayberry Cafe.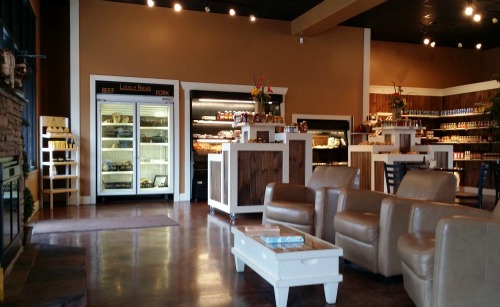 The Beehive (55 E. Main St., Danville) serves up delicious desserts and hot drinks with names that make your mouth water like: Peppermint Mocha, Salted Toffee Latte and Hot Cocoa Gingerbread Latte. If you have some time, enjoy the seats by the fireplace inside. The atmosphere of this market-meets-cafe, will make you feel right at home.
Oasis Diner (405 W. Main St., Plainfield) has a host of favorite drinks and food for adults and children. They serve hot chocolate and coffee, which may sound better this time of year, but they also are known for their handcrafted sodas and handmade malts and milkshakes. The diner also has various desserts on their menu and plenty of other soups, sandwiches and more if you want to stop for dinner. The nostalgia inside and out make this a perfect pit stop.
Hilligoss Bakery (804 E. Main St., Brownsburg) is a local hot spot for fresh-baked donuts. Open only until 6 p.m. Monday-Friday, and noon on weekends (Hilligoss will close early if they run out of donuts), make this a "pre-lights" tour stop. Hot coffee is available for purchase.

The Lights
Ellis Park, Danville - The annual Winterland Light Show is located in the park through Dec. 24. Admission to this drive-through display is $8 ($5 with coupon).

Hendricks County Courthouse Square, Danville - A canopy of lights stretch from the courthouse over the entire square. Special gingerbread characters and lights are set up on the courthouse lawn this year. Drive around the square or get out of your car and walk around to enjoy the sights.
Brownsburg Town Hall - Park your car out front and tune your car radio to the correct frequency for a light display synchronized to music.
Hummel Park, Plainfield - This free light display is open to the public to be enjoyed by all. This isn't a drive through, but merely a display to be enjoyed as you drive by.
Scamahorn Park, Pittsboro - Drive through this free light display and enjoy lights within the park.