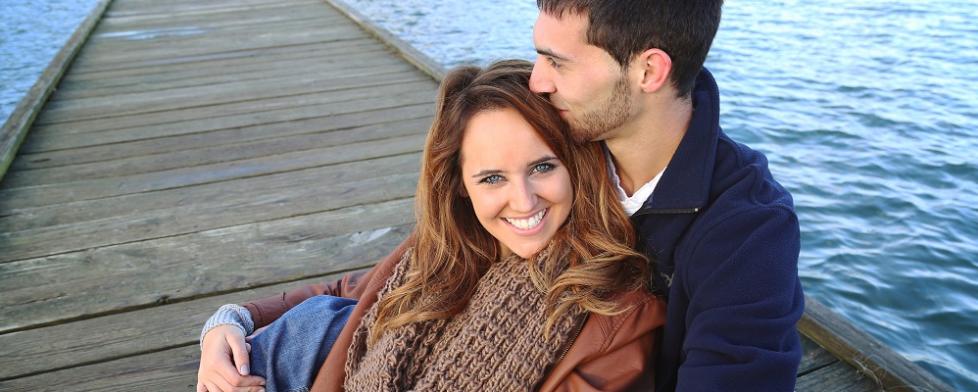 A quick trip to New York City July 19 changed my life forever. My then-boyfriend, Evan, had taken me, my mom and his mom for a weekend trip to the Big Apple for the first time to see all the sights.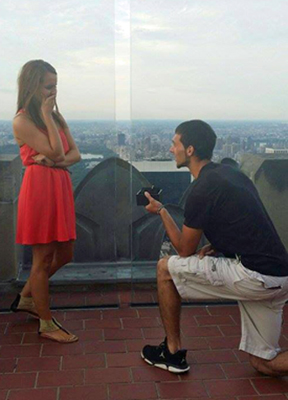 Those sights included the Top of the Rock in Rockefeller Center for a breathtaking view of NYC where Evan decided to literally take my breath away by proposing with a view that overlooked Central Park! Seriously, it couldn't have been a more perfect setting or moment.
But after the shock wore off, reality set in as all the questions about the wedding flooded my mind.
Where was it going to be held? When would we have it? What theme were we going to do? Were we going to have a big wedding or a small one?
For a college student on a budget, I wanted to find a way to have my perfect wedding and still stay within my means.
With so much to plan and feeling overwhelmed, I luckily knew where to turn for help. Because of my internship last summer with Visit Hendricks County, I knew they had excellent resources for those who are budget conscious but still want to have a beautiful wedding day.
I was able to study their 2014 Hendricks County Bridal Services Guide that brings together information of virtually any business with any type of bridal service including venues, caterers, rentals, florists and much more. And I just found out that the 2015 Bridal Services Guides just came in and are available by contacting their office.
My internship also presented me the opportunity to personally visit some of the venues Hendricks County has to offer, which led me to the newly opened Barn at Kennedy Farm in Lizton. When I walked in there for the first time, I felt this overwhelming sensation that I can see myself getting married here.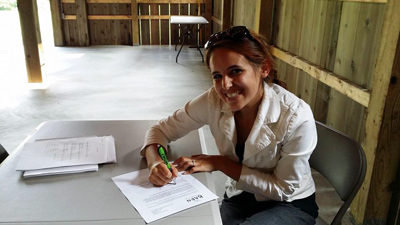 With its stunning interior and gorgeous landscaping for the ceremony, I knew it was the place, and not long after, I was signing a form to have them host my wedding.
Making that decision brought on a sense of relief, and I was able to relax and start focusing on more of the details for the big day, including one of my favorites, cake tasting!
We wanted to choose a local cake shop here in Hendricks County and started at Marsha's Specialty Desserts after finding their shop in the bridal guide. The shop is located in Avon and the owner is very sweet and willing to work with you on any occasion.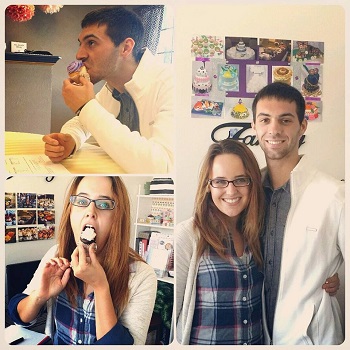 We also visited a beautiful cake shop in Camby called Sweet Seductions. We loved how they were willing to work with individuals for a personal meeting. We are so excited that one of these shops will be making the perfect cake for our wedding.
Another big detail that we needed to figure out is where everyone will stay the weekend of the wedding. I have guests coming from across Indiana and as far away as Kentucky, Tennessee and even Texas.
Visit Hendricks County once again came to the rescue by setting up blocks of rooms at hotels at a great rate. They will even provide welcome bags for all of your guests with visitor information and even a bridal-themed cookie from Confection Delights as a special treat.
I can't encourage fellow newlyweds enough that if you haven't already, make sure you contact Kara Harlan at Visit Hendricks County to help you with all your wedding needs by calling (317) 718-8750, sending her an e-mail at Kara@VisitHendricksCounty.com or by visiting their website.
Speaking of Kara, she just informed me that Visit Hendricks County will be hosting their first-ever Happily Ever After Bridal Event later this year on Sept. 27 at one of my favorite places, the Barn at Kennedy Farm. Keep watching for updates about this first-time show right here at the Hendricks County Insider blog.
I hope to continue to share my progress as I get set for my big day later this summer.