While a special occasion is not required to visit Creation Cookies Cafe, I decided Mother's Day weekend was the perfect time to pop in to Danville's newest hotspot for all things sweet and savory.
This year I decided to create my own Mother's Day itinerary, rather than leaving it up to my teenage daughters to plan. And first on my list for Saturday was a trip to Creation Cookies Cafe.
I had heard some buzz about the Cafe, which opened in December 2022. And I had already been drooling over the scrumptious-looking cookies posted on their Facebook page. So I knew my daughters and me were in for a treat.
But I also love learning about small businesses in my community and how they came to be, so let's start there. 
A Family Affair 
Co-owner Lauren Brooks had been working at a mentally draining job and wanted to do something that was more fun and lighthearted. Plus, she always wanted to own a business.
When Lauren was growing up, her mom, Beth Ward, was known for making THE BEST chocolate chip cookies. Lauren and her sister, Jennifer, both inherited their mom's excellent baking genes and added a whole assortment of cookie flavors to their family recipe book.
When the ladies would take cookies to parties people always commented they should sell them. So Lauren decided she would give it a try on the side, and began selling cookies at markets around Indianapolis. After about a year and a half and tons of praise for their baking prowess, it was time to consider a storefront.
Being women of faith, they trusted in God's timing and waited for the perfect location for their new venture. They had a vision that their cafe wouldn't be in a strip mall but rather in an old house full of character. And they wanted it to be in Danville.
When the house at 94 N. Jefferson St. became available they knew it was the place, and they set to work on renovations, which took nearly a year. 
Knowing the cafe would need a coffee supplier, Lauren found Kingdom Coffee Roasters out of Rochester, Indiana. She not only fell in love with their coffee and common Christian ideals, she also fell in love with the owner, Jonah. And last fall they became husband and wife as well as business partners!  But more on Jonah later.
Sweet Treats 
Now that we've covered the sweet beginnings of Creation Cookies Cafe, let me dish about their sweet treats.
As you may have guessed by the cafe's name, cookies are the main attraction. You will always find the infamous chocolate chip cookie on the menu as well as tons of other flavors that rotate in and out as the trio of bakers feel inspired.
Simply visit their Facebook page to find out that day's flavors or just pop in as I'm sure you will be delighted with whatever options these ladies are baking on any given day. If you see something that makes you salivate, don't delay!
Word is getting out about just how good these cookies are and there is a good chance they will sell out. (Insider tip: if you see a flavor you really like, call and pre-pay to have some set aside for you!) 
My girls and I opted to try the milk and cookies flight so we could sample four different cookie varieties as well as four flavors of milk. Our flight consisted of creme brulee, chocolate chip, banana wafer and honey lemon cookies, paired with strawberry, chocolate, 2% and peppermint milk.
Can you say YUM!! The cookies were absolutely divine, but it was the creme brulee cookie that won all three of our hearts, with the chocolate chip a close second.
They make their own syrups for the milk, which comes from a local dairy, and is served in adorable mini mason jars. No matter which varieties you choose, the milk and cookies flight is both delicious and Instagram-worthy!
On our next visit we plan to try the flight with 3 five-inch cookie skillets topped with Graeter's ice cream. 
The owners thrive on creativity, so the display case will likely look different on every visit. In addition to cookies, you may find cinnamon rolls, pastries brownies and more as well as their signature homemade yum-tarts.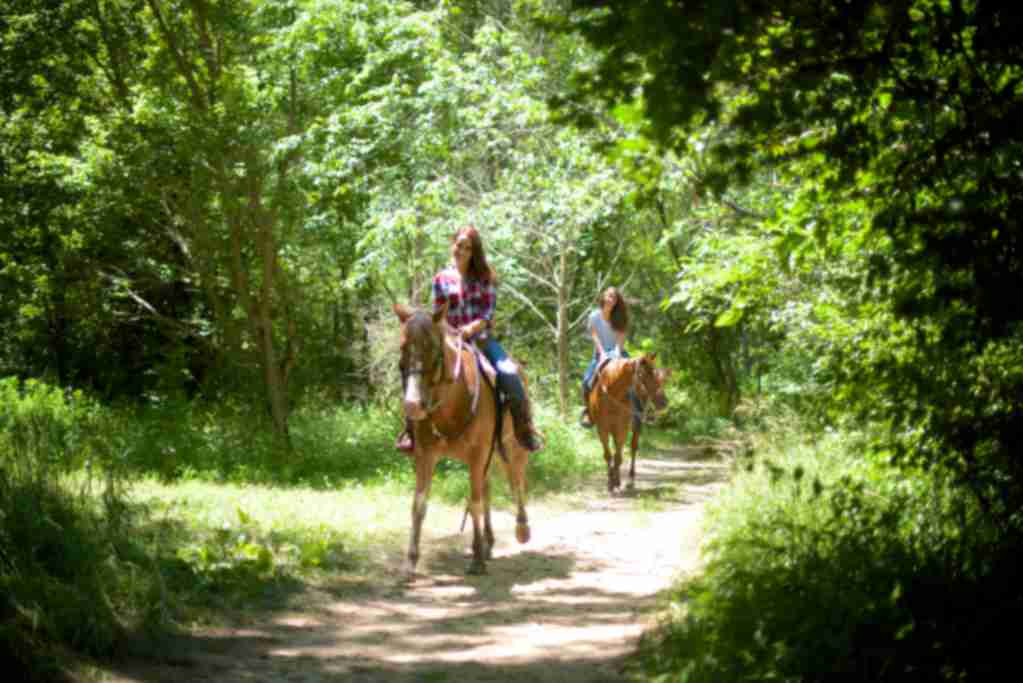 Stay Updated!
Sign up to receive the Weekly Insider or Monthly Planner newsletters for events, things to do, discounts, insider info and more!
Savory Options 
While the delectable desserts are likely what will lure you into the cafe, the wide array of breakfast and lunch options will entice you to linger.
The cafe is open for breakfast and lunch five days a week with weekly specials and new menu items appearing regularly. 
Personally, I like a little spice in my food, so I went with the Korean Fried Chicken Sandwich for lunch. This hearty sandwich definitely had some kick to it and I loved every bite! I can see why it is one of the cafe's most popular menu items.
Chef Jonah focuses on quality, locally sourced meats and produce and cooks with avocado oil instead of seed oil. And the results are absolutely delicious! 
Other tempting lunch offerings include a chopped cheese sandwich, Philly cheesesteaks, smash burgers and more. And each menu item incorporates new and unique flavors from the sauces, mayo and salsa that are made in-house.
For breakfast, in addition to sweet or savory crepes, Jonah whips up very hearty breakfast burritos as well as chorizo hash and bacon/sausage egg and cheese croissants. Just be sure to get there before 10:30 to order off the breakfast menu.
Make Yourself at Home 
Given that this eatery is located in a remodeled house, you will feel right at home at Creation Cookies Cafe as you fill your belly.
There is plenty of comfortable indoor seating in three different rooms and there are even some tabletop games to play. Seat yourself at one of the tables or lounge in a comfy chair or on one of the cozy couches. 
If the weather is nice you can even enjoy your breakfast, lunch, or dessert outside. There are a few small tables on the front porch as well as a large patio out back.
In the rear of the building is also where you will find ample free parking and a wheelchair-accessible ramp.
Whether you choose to sit inside or outside you will feel like family as you sample your way through the ever-changing menu at Creation Cookies Cafe. And trust me, you are gonna want to tell your kinfolk about this place, because this kind of delectable food is too good to keep secret. You can bet I won't be waiting until next Mother's Day to make a return visit!
Creation Cookies Cafe