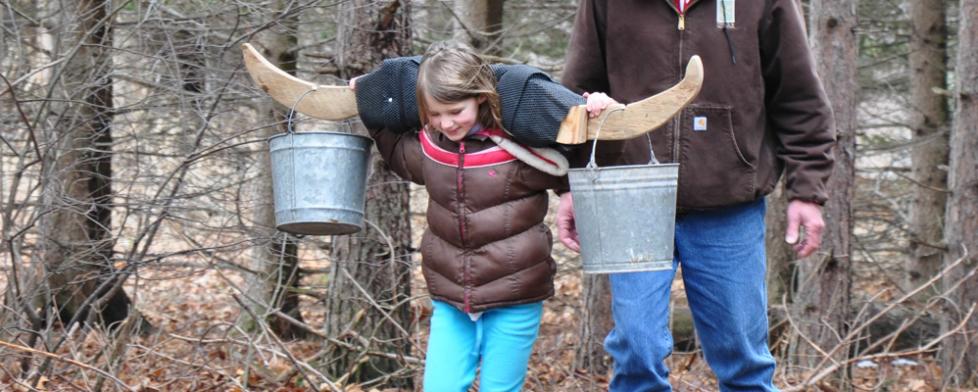 "Farm to Table" is a relatively new term, but Hendricks County Parks and Recreation has been providing a "Forest to Table" event for the past five years that returns March 5 and 12.
During Maple Sirup Days (yes we spelled that correctly and will explain below), park naturalists take sap from McCloud Nature Park maple trees and demonstrate the process to make sirup. There are educational stations set up throughout the park for a hands-on experience and the Parks Foundation of Hendricks County hosts a free-will pancake breakfast using the sirup made right from the park maple trees. It really doesn't get more local than that!
Before I get to details on the different activities, I know you are dying to know why sirup is spelled that way. Well, it is the old-time way of spelling syrup, and it means that no sugar is added.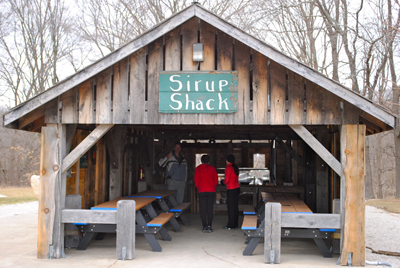 Syrup-with a 'y' can be any flavored liquid with added sugar that you pour over food. We just typically reserve the word for what we pour over pancakes and waffles. If you haven't had real sirup, you are in for a treat.

McCloud Nature Park Sirup is bottled and sold during the event. It is also used to pour over those pancakes for the breakfast inside the Nature Center. Fresh fruit, sausage, coffee, and juice are also served. You really can't beat it, and all they ask for is a donation to continue the beautification of the parks.
Event organizers recommend reserving a spot for a breakfast time by going online on the Parks Foundation of Hendricks County website. 
Now that I have you craving pancakes, let's go over what else you can experience during the event.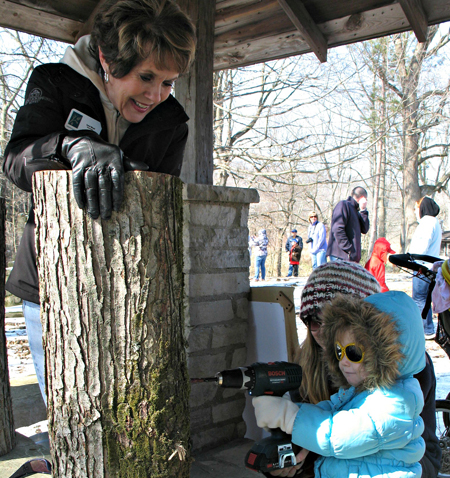 The station people tend to go to first is the Sirup Shack. The park pavilion has been transformed to an area that simulates how sirup is made using the sap from the trees. You can't miss it with steam coming out of the top of the building! 
A favorite among kids is the tree-tapping station. Park Naturalists have tree stumps set up and you get to practice tapping a tree with power tools and sap buckets. 
A trip to McCloud Nature Park is not complete without a hike. During the event, park naturalists are leading walks and sharing how to identify trees in the winter including a trip to the sugar bush full of Maple Trees that are collecting this year's sap. 
Another great opportunity is the area that shares how Native Americans first made maple sirup and how the process has advanced over the years.
In fact, event organizers just learned this week that this year's event has been endorsed by the Indiana Bicentennial Commission as a bicentennial event. Expect to hear more events receive that moniker as we celebrate our state's 200th birthday this year. 
Thankfully, Maple Sirup Days will be held over two Saturdays so you can attend the one that best fits your schedule.
Maple Sirup Days
When: Saturday March 5 and Saturday March 12.
Time: 9 a.m.-4 p.m. (Pancake Breakfast runs 8 a.m.-3 p.m.)
Where: McCloud Nature Park 8518 Hughes Road, North Salem, IN.