It's "wine o' clock" somewhere.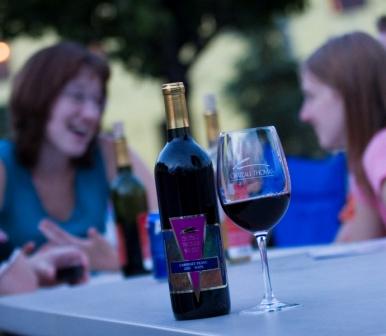 If you haven't tried (or heard about) the Indy Wine Trail, which features seven different Indiana wineries, you're missing out! My personal version of heaven would be a winery. I love walking in, smelling the sweetness in the air and seeing jewel-toned bottles line the walls. Truthfully, the Indy Wine Trail is a little bit like experiencing Christmas seven times over. The trail features award-winning wineries all within the vicinity of downtown Indianapolis including Hendricks County, meaning a lot of wine without a lot of effort. The best part of the trail is that you don't need to do it in one day; a perk that is also smart because the trail requires a little bit of driving. You can also start your visits wherever you please -- trail passports that track your progress are available at any winery. And if you visit all seven wineries, you get a free gift (Wine AND free stuff? I'm in!) The Wine Trail features these seven amazing wineries:
1. Buck Creek Winery: This first winery boasts 4 1/2 acres of vineyard on 12 acres of farmland in the southeast corner of Indianapolis.  I would suggest trying their Red Raspberry Wine - a 100% raspberry wine that is both amazing AND has won several titles (including a Gold Medal during the 2011 Indy International Wine Competition.)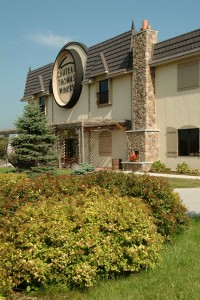 2. Chateau Thomas Winery: Dr. Charles Thomas and his wife launched Chateau Thomas Winery in 1984 in Plainfield, Indiana. It's easily one of my favorites on the trail because of its live entertainment and great wine. You NEED to try their Blackberry Merlot! 3. Easley Winery: As the oldest on the trail, Easley Winery has been perfecting its award-winning wines and (quite tasty) champagnes since 1974. It's located right in downtown Indianapolis so I can't use excuses of distance much longer not to visit! 4. Mallow Run Winery: Mallow Run is next on the trail and is one of the wineries I haven't visited yet -- but would love to soon!  It was named 2008 Indiana Winery of the Year so it has to be good, right? 5. New Day Meadery: New Day is a little different than others on the trail, but in a great way! It specializes in fantastic handcrafted honey wines and hard ciders - which serve as a great break during the trail. 6. Simmons Winery: Simmons Winery combines two of my favorite things - wine and fresh food. Not only does the wine list include red, blush, and white wines ranging from dry to sweet - they also offer a farm market during the summer with fresh produce grown at the winery. 7. Cedar Creek Winery: Cedar Creek is the first and only winery in Morgan County, Indiana.  They not only offer 18  delicious wines - you can also snag cheeses, preserves, BBQ sauces, persimmon pulp and more during your visit! I haven't gotten the chance to complete the entire wine trail yet, but I am making it my mission to do so before the end of summer! Traveled the Indy Wine Trail or have a favorite winery? Share by commenting below!