I've been surprised lately about how little everyone, especially my own friends and family, knows about all the Super Bowl XLVI-related festivities Central Indiana has planned in just a few short weeks.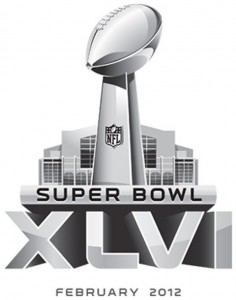 Who knows when or even if Indianapolis will get to a host another Super Bowl. So, for most of us, especially those of us who are football fans, this Super Bowl 2012 celebration perhaps will be a once-in-a-lifetime opportunity. Numerous public activities are planned in Downtown Indianapolis and at Hendricks County's
Super Celebration Site
, the
Metropolis Shopping Center
in Plainfield, Indiana. We will have more on all the activities at Metropolis and a guide to your best options to navigate Downtown in upcoming posts on
All Access Hendricks County
. So, stay tuned for that. Today, I will focus on just a few of the exciting things to see and do in Downtown Indianapolis during the 10 days leading up to Super Bowl XLVI.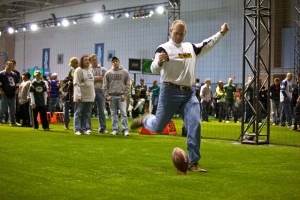 There really is so much more to see and do. For a more comprehensive list on all things Super Bowl, go to this
website
. For those of you who had already planned or now want to go, I have a final few tips:
Head down between Jan. 27 and Feb. 1 if possible when there should be much less congestion.
If you're a visitor to the area, we still have plenty of hotel rooms available from Jan. 27-Feb. 1 in Hendricks County, which is only about 15 minutes from Downtown Indianapolis. Click here for a list of all our hotels or call the Hendricks County Convention and Visitors Bureau office for specific availability at (800) 321-9666.
Sign up for an e-mail subscription to All Access Hendricks County in the upper right hand portion of this page for future updates on all Super Bowl-related and other tourism happenings both in Indianapolis and here locally in Hendricks County.
Finally, now that you're informed please share this post with your friends and family either by Facebook, e-mail or word of mouth.
We hope you enjoy your visit and have a Super time!