It's the most wonderful time of the year! A time when we can all shop until we drop and chalk it up to gift-giving! It's the best kind of shopping, in my humble opinion.
Hendricks County, Indiana, really has such a wide range of approaches to shopping.
One-of-a-Kind Finds Holiday Gift Guide
We have our One-of-a-Kind Finds Holiday Gift Guide available now with our Top 20 gifts of the season! This year's gift guide features a mix of unique gifts from locally owned shops as well as a few experiences. We tried to think of everyone when putting the list together.
We highly recommend going into each of the shops we feature regardless, as there are so many great gift ideas beyond what we cover in the guide. We also have a list of things to do this holiday season as well as a holiday giveaway you can sign up for.
But the diversity of shopping in Hendricks County can match the uniqueness of the people in your family who will receive your gifts. Here are some offerings in the county divided by category. 
I'll choose a few specific locations to highlight in each category for the sake of space, but please visit each link for an exhaustive list so you can plan out your very own holiday shopping experience.
Our boutiques range from furniture and home decor to clothes and consignment shops. They are truly one-of-a-kind and unique; no two boutiques are the same. So get exploring! Here are my favorites:
Ella Mae's, Brownsburg – This sweet boutique is in the center of Brownsburg. While it's a tad off the beaten path as far as shopping goes, it's worth a visit. You can find clothing and accessories here (hats, boots, belts, winter items) that anyone from teenagers to seniors can enjoy and find stylish.
Seize the Night Designs, Danville – This boutique is unique in that it specializes in custom jewelry and accessories, hand-stamped pieces and jewelry made from vintage items. Pieces can even be customized. This store also features a small collection of gifts, artwork and boutique clothing.
Caroline's Boutique, Brownsburg - Pop into Caroline's for comfortable and casual styles  for sizes XS through 3XL. Not sure what you want? Caroline's offers personal styling appointments! Hold your spot for $25 and get that back as credit to shop once you've had your appointment. You can even purchase a Box of Cheer for a teacher, Secret Santa or loved one as a holiday gift; they even come wrapped! 
For a complete list of all our boutiques, click here.
There are multiple places in Hendricks County to kill two birds with one stone: spending quality time with people you love and creating meaningful DIY Christmas gifts. That's the best kind of two-for-one deal.
I will again highlight my favorites, but you may also find this Visit Hendricks County video below helpful as well:
For a complete list of all our DIY studios, click here.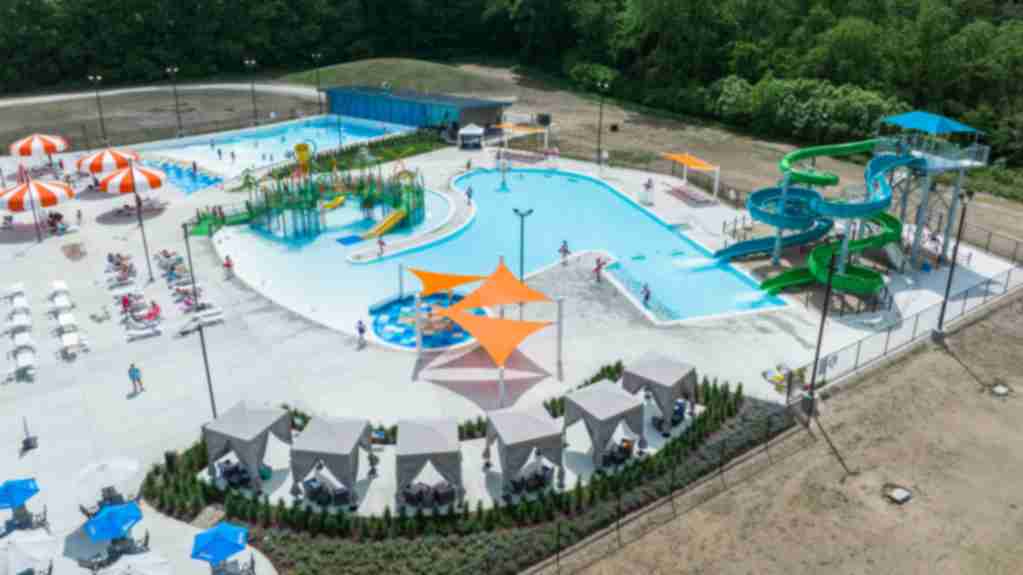 Stay Updated!
Sign up to receive the Weekly Insider or Monthly Planner newsletters for events, things to do, discounts, insider info and more!
Click the link above for a larger list of all that's offered at The Shops at Perry Crossing. Dress for the weather as it's an outdoor mall, but don't let that deter you. You can grab a hot drink while you mosey or even buy a new coat and hat.
1. National Brand Stores – If you want to hit all your big chain stores (Old Navy, Dick's, JCPenney and much more), this is the place to be.
2. Restaurants – There are plenty of places to get grub to fuel your holiday shopping, whether you want more of a fine dining atmosphere (Stone Creek Dining Company), a fun-filled atmosphere for the family (Hot Box Pizza) or something in between (Green District Salads, BRU Burger Bar).
3. Entertainment – Need a real break? Kick back and catch a movie at the movie theater right in the middle of Perry Crossing. Also check their website for community events, such as meeting Santa Claus during the holidays.
Park along the Square and make a day of it. Drift in and out of boutiques, dine at local eateries or grab coffee with your friends as you shop.
There's plenty more than the list below so make sure you check our website or the video below for all that's offered on the Historic Hendricks County Courthouse Square.
1. Shop – The Square is a great place to meander through multiple shops in one visit. Seize the Night and Forget-Me-Nots are located here if you like to toodle around local small-town shops.
2. Eat – Our nationally-recognized Bread Basket Cafe and Bakery is just a couple blocks from the square. Stop in for delicious, homemade breakfast or lunch dishes or simply enjoy one of their amazing made-from-scratch desserts. You can grab donuts at Red's any morning or stop in for pizza at Two Guys Pies. And you can't leave Danville without enjoying a meal at our nostalgic Mayberry Cafe.
3. Local Coffee – Our locally-owned Beehive is a cozy dining spot that offers locally-sourced foods and tasty breakfast and lunch items as well as a full espresso and tea bar. Their Beehive Market offers homegrown food products as well as unique gifts made by local artists.
4. Entertainment – Stop in to the historic Royal Theater to catch a movie or if you're lucky, live music and entertainment. If it's a Friday or Saturday afternoon, you will want to check out the Hendricks County Historical Museum just a block south of the square.
For a complete list of Downtown Danville shops, click here.
Hopefully I've provided you plenty of ideas and incentive to plan a shopping experience in Hendricks County this year. For even more ideas and inspiration, check out the Visit Hendricks County Holiday Gift Guide.
We hope to see you this holiday season.