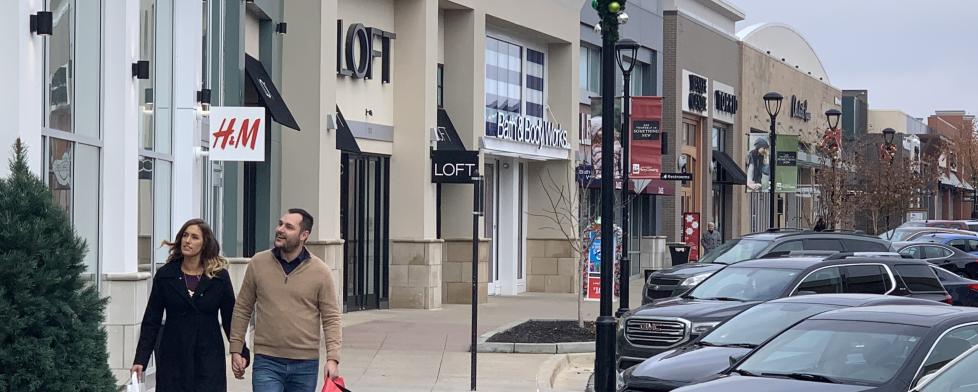 It's the most wonderful time of the year! A time when we can all shop until we drop and chalk it up to gift-giving! It's the best kind of shopping, in my humble opinion.
Hendricks County, Indiana, really has such a wide range of approaches to shopping, and we have the complete holiday shopping guide available now!
The diversity of shopping in Hendricks County can match the uniqueness of the people in your family who will receive your gifts. Here are some offerings in the county divided by category. 
I'll choose four specific locations to highlight in each category for the sake of space, but please visit each link for an exhaustive list so you can plan out your very own holiday shopping experience.
Our boutiques range from furniture and home decor to clothes and consignment shops. They are truly one-of-a-kind and unique; no two boutiques are the same. So get exploring! Here are my favorites: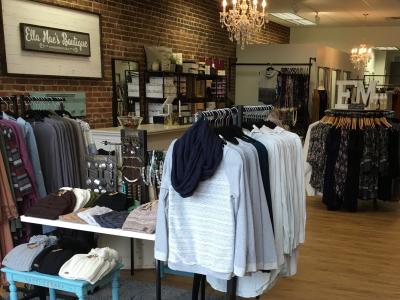 There are multiple places in Hendricks County to kill two birds with one stone: spending quality time with people you love and creating 
meaningful DIY Christmas gifts. That's the best kind of two for one deal.
I will again highlight my favorites, but you may also find this Visit Hendricks County video below helpful as well:
1. The Tie Dye Lab, Avon – Who wants to tie-dye at home and make a mess when you can go to The Tie Dye Lab! This all-inclusive, do-it-yourself experience is for individuals and groups. You can color T-shirts, hats, socks, bandannas or other attire, and the process is easy and mess-free. This place is not just for kids. I have had friends do a mom's night out here, and they made spirit shirts for their kids' teams and schools. They had so much fun.
2. UPaint Pottery Studio, Plainfield – This paint-your-own pottery and glass-fusing art studio brings your creative side out. All ages and all skill levels, individuals and groups, are welcome to create art out of dinnerware, mugs, home décor, and kids' items. Anything here would make an awesome Christmas gift! You can also book tours, workshops, and demonstrations.
3. Board & Brush, Brownsburg – I have been to this place three times, and it never fails to be a really fun night out with my girlfriends. This DIY workshop allows visitors of all abilities to build their own wood signs with guided instruction in a relaxed environment. It's perfect for any friend or family outing, and you leave with a beautiful, personalized piece you can keep at your house or give as a gift.
4. Gallery On the Square, Danville – Located on the historic downtown square in Danville, this shop features craft items, paintings and sculptures handmade in Indiana. Want to try it yourself? The Gallery hosts Gallery Talks as well as demonstrations and workshops in jewelry-making, weaving and deco-clay.
Click the link above for a larger list of all that's offered at The Shops at Perry Crossing. Dress for the weather as it's an outdoor mall, but don't let that deter you. You can grab a hot drink while you mosey or even buy a new coat and hat.
1. National Brand Stores – If you want to hit all your big chain stores (Old Navy, Dick's, JCPenney, and much more), this is the place to be! Click the link above to see the full list of offerings.
2. Restaurants – There are plenty of places to get grub to fuel your holiday shopping, whether you want more of a fine dining atmosphere (Stone Creek Dining Company, Claddagh Irish Pub), a fun-filled atmosphere for the family (The Stacked Pickle, Hot Box Pizza) or something in between (BRU Burger Bar).
3. Entertainment – Need a real break? Kick back and catch a movie at the movie theater right in the middle of Perry Crossing. Also check our website for community events, such as meeting Santa Claus during the holidays.
4. Meeting & Event Venue – Have an extra-large group getting together for the holidays? Need to throw your company Christmas party or New Year's Eve party or just a plain old party in January to beat the winter doldrums? The CRG Event Center overlooks the center of Perry Crossing and can be rented out for parties, reunions or other large group gatherings.
Park along the Square and make a day of it. Drift in and out of boutiques, dine at local eateries or grab coffee with your friends as you shop.
There's plenty more than the list below so make sure you check our website or the video below for all that's offered on the Historic Hendricks County Courthouse Square.
1. Shop – The Square is a great place to meander through multiple shops in one visit. The Watermelon Patch, Seize the Night and Forget-Me-Nots are all located here if you like to toodle around local small-town shops.
2. Eat – Our nationally-recognized Bread Basket Cafe and Bakery is just a couple blocks from the square. Stop in for a cup of coffee or loose-leaf tea by the cozy fire and a full menu of delicious, homemade breakfast or lunch dishes or simply enjoy one of their amazing made-from-scratch desserts. You can grab donuts at Red's any morning or stop in for pizza at Two Guys Pies. And you can't leave Danville without enjoying a meal at our nostalgic Mayberry Cafe.
3. Local Coffee – Our locally-owned Beehive is a cozy dining spot that offers locally-sourced foods and tasty breakfast and lunch items as well as a full espresso and tea bar. Their Beehive Market offers homegrown food products as well as unique gifts made by local artists.
4. Entertainment – Stop in to the historic Royal Theater to catch a movie or if you're lucky, live music and entertainment. If it's a Friday or Saturday afternoon, you will want to check out the Hendricks County Historical Museum just a block south of the square.
Hopefully I've provided you plenty of ideas and incentive to plan a shopping experience in Hendricks County this year. For even more ideas and inspiration, check out the Visit Hendricks County Holiday Shopping Guide.
We hope to see you this holiday season.