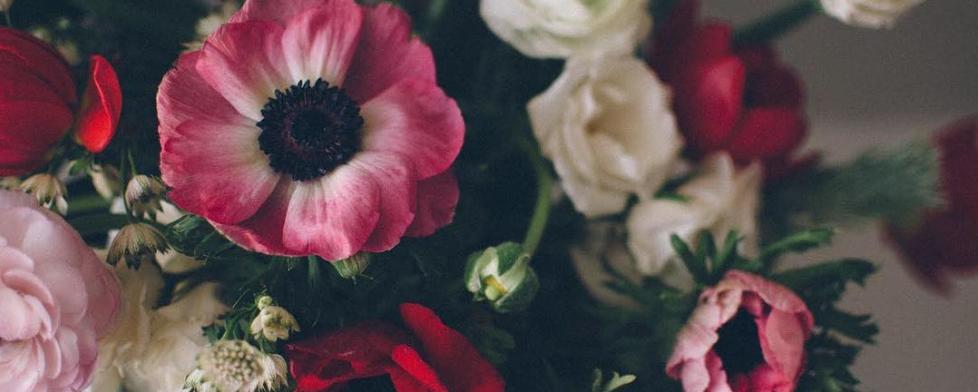 Valentine's Day is just a few days away, and there are many ways to celebrate in Hendricks County. Whether you're looking for a fun Valentine's activity, a great gift or just something to satisfy your sweetie's sweet tooth, I have some great ideas for you.
Of course, I couldn't include everything Hendricks County has to offer, but here are a few of my favorite ideas. 
Activities
Sometimes the best way to celebrate love is to spend some quality time together. Here are just a few fun events going on this Valentine's Day. 
The Bread Basket Cafe & Bakery, one of my favorite restaurants in Hendricks County, will host Love Stories & Songs with Phillip Gulley and Krista Detor at 7 p.m. on Valentine's Day, Feb. 14. The evening will include live music and stories by candelight, and appetizers will be served at intermission. Purchase tickets here. 
Books & Brews in Brownsburg is hosting Disney Trivia on Valentine's Day at 7:30 p.m. Books & Brews has become one of my favorite local hang-outs, and believe it or not, it's family friendly.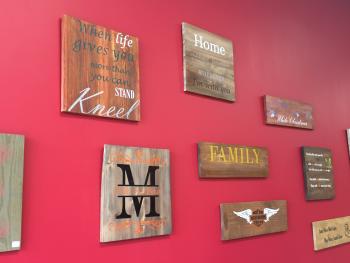 Bisque Barn in Avon will host a candle-lit date night event tomorrow, Feb. 8. Take your sweetheart to enjoy painting pottery or a wood sign. The event also will include a chocolate dessert station, photo booth, technique class and special gift for each attendee. Tickets and more information can be found here. Bisque Barn will also host a Gal-entine's Day event on Feb. 15. 
Gift Ideas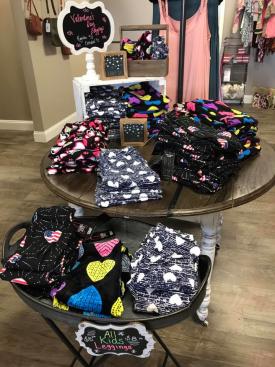 One of my favorite boutiques, Sweet M's Boutique in Plainfield, is offering a great deal on gift certificates for Valentine's Day. Stop by the store Feb. 7-14 to buy a $50 gift card, and you will get a $10 bonus card. Or, buy a $100 gift card and you will get a $25 bonus card.
You can use the bonus cards from Feb. 15 through March 31. Vineyard Flower Co. will also be at the store from 4-7 p.m. Feb. 9 , 10:30 a.m.-2 p.m., Feb. 10, 4-7 p.m., Feb. 12, 4-7 p.m., Feb. 13 and 4-7 p.m., Feb. 14.
Bud vases are $10. If you purchase a gift card while the owner of Vineyard Flower Co. is in the store making arrangements, you will get $10 off both hand-tied bouquets that regularly cost $25 or vase arrangements that regularly cost $35. 
Rocket Fizz Soda Pop & Candy Shop is a great place to find some fun treats for your Valentine. Workers at the nostalgic shop can put together custom gift baskets for your loved one, and the shop also has gift certificates available. Rocket Fizz is located at The Shops at Perry Crossing. 
I love the metal-ever roses from Cold Hard Art, but Brownsburg-based Cold Hard Art also offers some other unique gifts. Check out the Cold Hard Art website to find the perfect gift for the auto-enthusiast in your life.
Sweet Treats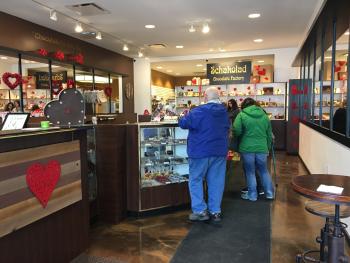 The new Schakolad Chocolate Factory also should be a must-stop Valentine's shopping destination. Located inside The Shops at Perry Crossing, it's the perfect place to pick up a box of chocolates. The chocolate shop will offer Cabernet truffles and long-stem strawberries for pre-Valentine's Day orders. 
Jack's Donuts Brownsburg and Jack's Donuts Avon will have Valentine's-themed donuts leading up to Valentine's Day. Buy a dozen for a fun way to start the holiday with your family. Jack's Donuts Brownsburg will also offer a dozen donut holes for $1 on Valentine's Day. 
Finally, The Hayloft in Brownsburg is advertising chocolate-dipped strawberries, cupcakes, brownies, Love Spell candles and other scents, single red roses and special Valentine's gift cards. Check The Hayloft's Facebook page for more information. 
I hope these ideas help make your Valentine's Day special this year. 
Happy Valentine's Day!