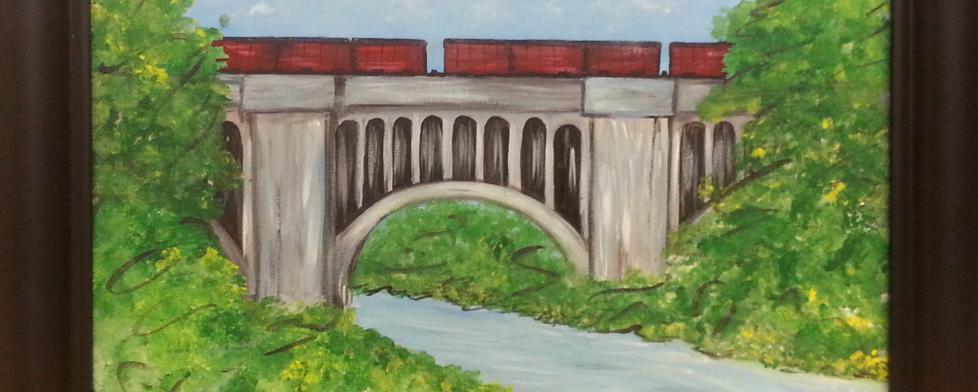 I'm always looking for something fun to do with my family, and I love when I come across events that involve the arts. As a child, my parents took me to all kinds of arts festivals and performances, and it really helped me learn to love and appreciate the creativity of others and inspired me to be creative myself.
This summer, there are tons of great, family-friendly events that celebrate the arts. Here is a list of just some of the highlights. Be sure to check out our Events Calendar for even more fun events!
Art Events
When: July 30, 5 - 9 p.m.
Where: Avon Town Hall Park
What to expect: Interactive arts, art vendors, beer, wine, food and a jazz music concert by Cool City Band.
Cost: Varies based on individual artistic classes.
When: July 16, 8 a.m.-3 p.m.
Where: Arbuckle Acres Park, Brownsburg
What to expect: More than 150 art and craft exhibitors from around the Midwest. Art and crafts will include paintings, photographs, jewelry, pottery and more. There will also be a food court, children's area, and live music entertainment by several bands including Jazz Torino, The West Winds Big Band, My Soul Among Lions and Circle City Groove.
Cost: Adults, $3; Children age 12 and under, free.
When: July 22, 6 - 9 p.m.
Where: Bread of Life Ministries, 7510 E. County Road 11 North, Avon
What to expect: Exhibition of paintings, photographs, mixed media, graphic art, ceramics and sculptures. This is a family-friendly event.
Cost: Free.
When: Second Saturday of each month
Where: Various locations on the Rural Routes to Main Street Cultural Trail in Hendricks and Morgan counties.
What to expect: Art exhibitions, artistic demonstrations, hands-on activities and more.
Cost: Free.
When: July 21, 6:30 p.m.
Where: Diesel's Sport Grille, 20 W. Main St., Danville. In case of rain, the event will be moved to Phi Delta Kappa Fraternity, 802 Phi Delta Kappa Drive, Danville.
What to expect: Flory Phillips from Paint and Sip will guide participants step by step as they use a template to paint Danville's haunted bridge outside of Diesel's Sports Grille, where artist Tiffany Black is currently painting a mural that includes the haunted bridge and other Hendricks County landmarks. A beer and wine garden will begin at 5:31 p.m.
Cost: $10 in advance, $15 on painting day; Plus, additional tax deductible donation of $35 or more to the Hendricks County Arts Council Mural Project.
Performing Arts Events
When: July 30, Noon - 9 p.m.
Where: Hummel Park, Plainfield
What to expect: Local bands performing in the Painfield's Got Talent competition, performances by students from the Launch Pad Rock School, a special performance by the Hendricks Civic Theatre of "Arsenic and Old Lace," demonstrations, food trucks and a kid zone.
Cost: Free.
When: Aug. 5, 6, 7, 12, 13 and 14
Where: Longstreet Playhouse, Danville
What to expect: A comedic play about four friends who vow to be in each other's weddings, no matter what.
Cost: Adults 18 year and older, $15; Youth and Seniors, $13; Ages 3 and under, free.