Fall is a beautiful time to visit Hendricks County. The air is crisp, the foliage is breath-taking, and we have a wide variety of events and festivals that take place, as I recently previewed.
Hendricks County is an ideal spot for a fall getaway. Whether you're looking for a day trip or an extended weekend getaway, we have popular attractions to visit and unique hidden treasures to explore in all parts of Hendricks County that will leave you with lasting autumn memories.
Northeast Hendricks County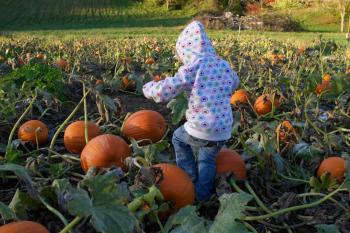 If your getaway plans take to you the towns of Brownsburg or Avon in the northeast and eastern portions of Hendricks County, there are a number of ways to enjoy the fall season.
Natural Valley Ranch, situated in Brownsburg, provides the opportunity to enjoy fall foliage while on horseback during 30-, 60- or 90-minute rides through their 75 acres next to White Lick Creek. You can further enjoy the great outdoors by hiking and fishing, interact with farm animals there, and even stay in their 3,100-square-foot country cottage, complete with a wrap-around porch to relax on.
Hogan Farms in Brownsburg is another great spot for classic autumn activities. Explore their corn maze and pick the perfect pumpkin for your jack-o-lantern or home decor in their pumpkin patch. Enjoy a hayride, experience a petting zoo, and watch sheepdogs herd sheep while you listen to their commands.
When in Central Indiana, one doesn't normally think of alpacas, right? Which is exactly what makes the Montrose Farms Alpaca Ranch such a unique destination in Hendricks County. With a history dating back to 1825 and a renovated farmhouse that was originally built in 1876, Montrose Farms is now home to a whole herd of alpacas that are raised humanely and managed in an eco-friendly way. Private guided tours are available for those interested in celebrating autumn in a one-of-a-kind way, and the owners also are planning a special bicentennial event this fall.
One of my personal favorite hidden treasures is Nehemiah Ranch in Avon. I've lived and worked in Hendricks County for nearly 20 years, and it took me a long time to learn about the Nehemiah Ranch. This 34-acre, wooded facility immediately transplants visitors from the hubbub of Avon to peace and serenity. There's a neat barn there that is perfect for large gatherings, a big fire pit, a pumpkin patch, and every year, Nehemiah Ranch hosts Fall Harvest Days. My family and I enjoyed this wonderful free event last year, which I wrote about in more detail here.
Southeast Hendricks County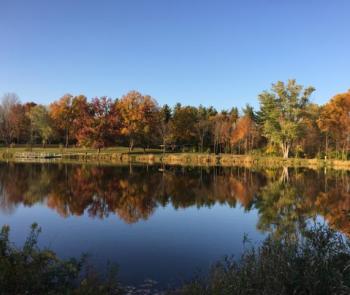 Visiting the town of Plainfield will take travelers to the southeast section of Hendricks County, where fall getaway seekers will find lots of green space, some neat history and a great bottle of wine, among many attractions there.
Sodalis Nature Park is located to the southeast of Plainfield, in between Plainfield and Camby, and is a 212-acre, heavily-wooded nature park that includes 3.5 miles of trails, a 5.5-acre pond, and a large picnic area complete with tables and a huge shelter. More than 100 species of wildlife make their homes at Sodalis Nature Park, so take advantage of the wildlife-viewing platform. A floating fishing pier on the pond makes catch-and-release angling a popular activity, and be sure to bring your camera with you as the fall foliage at Sodalis is stunning.
Hungry for lunch? The Oasis Diner in Plainfield is a unique treat with a long history and delicious food. Originally built in 1954 along the historic National Road in Plainfield, the Oasis Diner was saved from destruction, relocated across town to the revitalized downtown area of Plainfield, refurbished and reopened in 2014. It maintains its 1950s charm, however, and walking into the Oasis is like walking back several decades in time. The atmosphere and decor is enough to warrant a trip to the Oasis, but the available outdoor seating, the food (my favorite is the breaded tenderloin), the handmade sodas, the desserts baked fresh daily on-site and the hand-dipped shakes make it a can't-miss fall destination.
Now you probably need to walk off that big lunch you just ate at the Oasis Diner, right? Another excellent spot for green space is Hummel Park in Plainfield. Weighing in at 204 acres, Hummel Park offers trails, fishing, playground equipment, picnic areas, an amphitheater, a splash pad, and a variety of sports facilities. There are plenty of trees there, too, that turn glorious shades of autumn colors.
After a busy fall day, nothing beats relaxing with a great bottle of wine. You can do exactly that at Chateau Thomas Winery in Plainfield. Taste their award-winning wines, take a tour of the facility, sit indoors or outdoors and find your inner peace at Chateau Thomas.
Central Hendricks County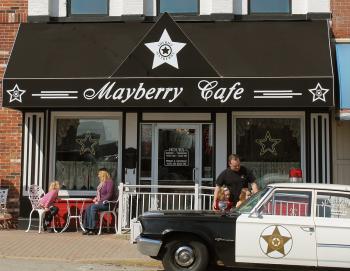 The Town of Danville is the Hendricks County seat and is located in the center of the county. This small, laid-back little town is ideal for enjoying autumn in a number of ways.
Spend the night at the quaint Marmalade Sky Bed & Breakfast, where you can enjoy the history of a home built in the late 1800s while still enjoying modern comforts and amenities. Marmalade Sky is located in the heart of Danville, making it a short walk to a number of popular destinations in town.
One of those destinations within walking distance is a fantastic breakfast spot called the Bread Basket Cafe and Bakery. They serve lunch, but my favorite meal to eat there is breakfast. Their pastries are out of this world, and they also serve omelettes, breakfast sandwiches, biscuits and gravy, and much more. As summer succumbs to autumn, the Bread Basket rolls out their wide variety of pumpkin treats that make my mouth water just thinking about them. Which one will be your favorite?
After breakfast, take a short stroll to the historic Hendricks County Courthouse Square, where you'll find the Royal Theater, which is home to the Indiana Short Film Festival every fall. This renovated theater has been showing movies in Danville since 1914, making it a unique place to take in some short films or first-run movies at surprisingly low prices.
Walk all the away around the Courthouse Square to visit all kinds of small shops such as Jane's on the Square, Watermelon Patch, Gallery on the Square and more. There's a lot to see and shop for in vibrant Downtown Danville, and if you venture a block south of the Square, you'll find the Hendricks County Historical Museum, where you can take a step back in time to when the building used to be the Hendricks County Sheriff's residence and the county jail! Bring your camera with you because there's a great photo opportunity behind the bars of the old jail.
On the eastern edge of town lies Beasley's Orchard -- a must-visit Hendricks County destination in the fall. They host the annual Heartland Apple Festival -- one of the most popular events in the area -- during the first two weekends in October, and dog lovers always enjoy Dog Daze at the Maze at the end of October. Beasley's has an enormous pumpkin patch, hayrides, an 8-acre corn maze, amazing apple cider, caramel apples and a huge assortment of fresh produce.
A day of shopping and exploring around town will make a person hungry, and if there's one restaurant that is synonymous with Danville, it's the Mayberry Cafe. Located on the northwest corner of the historic Hendricks County Square, this Andy Griffith Show-themed establishment is renowned for its home cooking, friendly staff and atmosphere. Any local will tell you that you haven't truly visited Danville until you've had lunch or dinner at the Mayberry Cafe. You'll walk out of there stuffed to the gills and whistling the show's theme song all the way back to your room at the Marmalade Sky.
Western Hendricks County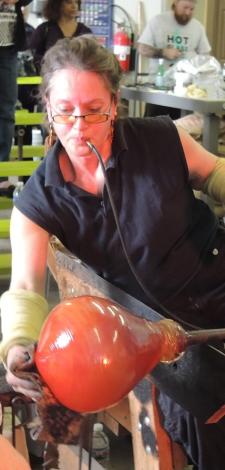 The western half of Hendricks County is the more rural half, but that certainly doesn't mean that there aren't great ways to celebrate fall during your getaway.
McCloud Nature Park, located just outside of North Salem, is a 232-acre mecca for nature lovers. Bringing your camera with you is an absolute must because the fall foliage at McCloud is unbelievable thanks to a wide variety of trees being so close together, thus creating a brilliant landscape of autumn color. Big Walnut Creek flows through McCloud, and there are 6.5 miles of trails there to explore. McCloud is home to a Nature Center, the annual Fall Colors Run and Fall Colors Festival, a huge nature-themed prairie maze, and frequent free, family-friendly programs and activities on the weekends.
After you visit McCloud Nature Park, you must drive into North Salem and have a meal at Perillo's Pizzeria. This tiny town of 500 is about the last place on Earth you'd expect to find authentic Italian food cooked to order by a chef from Sicily, but that's exactly what you'll get at Perillo's and the food is to die for. It is my personal favorite restaurant in all the land (click here to read more about my passion for this place), and I especially love the available outdoor seating during the fall season.
Portions of the Vandalia Trail run through Hendricks County, and a three-mile section of it runs in between the towns of Amo and Coatesville that I find amazingly peaceful for a walk or a bicycle ride, especially in the fall. A canopy of trees along the trail envelops you in a sea of autumn colors, and the quiet nature of this part of the county makes the Vandalia Trail a favorite autumn destination for me.
How about another unique experience during your fall getaway to Hendricks County? In between Clayton and Coatesville is glass artist Lisa Pelo's Hot Blown Glass backyard studio. You need to contact her in advance, but I highly recommend taking a tour and laying your eyes on the incredible works of glass art that she creates.
Fall Bucket List
Visit Hendricks County has created a fall "bucket list" -- things that you absolutely must experience during your autumn getaway in Hendricks County. Here are three you can check off if you take any of my advice above during your visit here:
Take in the fall foliage and navigate the prairie maze at McCloud Nature Park
Visit Beasley's Orchard and taste their apple cider and caramel apples
Stop in at the Bread Basket and discover your favorite pumpkin dessert
You can find the complete Fall Bucket List here.
We look forward to seeing you in Hendricks County for your next fall getaway!