I just returned to Hendricks County, Indiana from a three-day youth sports tournament in another town, and it was the type of tournament that all youth sports families are familiar with: play a game, wait for hours, play another game, wait until the next day, play another game and so on. 
So what does a family do between games? 
You've got the athletes themselves, their siblings and all the parents to think about. Plus, you're already breaking the bank on the tournament itself, right? So you want something free or affordable. Hey, as a long-time youth sports parent myself, I get it. 
If you're coming to Hendricks County, Indiana, for an event or a tournament, I've got some suggestions for you. 
Avon
Your youth sports event is in Avon, and you've got some time between games. Here are my suggestions for Avon. Keep in mind, too, that Brownsburg, Danville and Plainfield are each a stone's throw from Avon, so you might want to review those sections, too.
Indoor Activities 
The Tie Dye Lab: Within about an hour, create your very own custom, tie dye T-shirt or other apparel to take home with you!
The Virtual Galaxy: Play virtual reality games and grab a bite to eat at The Virtual Galaxy!
Outdoor Activities 
Avon Town Hall Park (location). Picnic shelters, playground, outdoor Ping Pong tables, trails, 9-hole disc golf course, fishing pond, dirt RC racing track. Everything is free.
Murphy Aquatic Park (location). Water park designed with emphasis on ADA accessibility. Check out their website for amenities and prices. Outdoor synthetic ice skating during winter months (check website for activities and prices). 
W.S. Gibbs Memorial Park (location). Picnic shelters, playground, swing set, trails, 18-hole disc golf course, fishing ponds, nature play area, observation/sledding hill. Everything is free.
Washington Township Park (location). Picnic shelters, playgrounds, trails, splash pad, 18-hole disc golf course, basketball courts, pond. Everything is free. 
Good Eats 
Avon features just about every chain restaurant you can imagine. Here are some suggestions for inexpensive good food that also have the capacity to serve the entire team and their families.
Emmy's Pancake House & Grill. Serving up made-to-order breakfast including Emmy's Special Recipe Crepes, this eatery has become a local favorite with an expansive menu that includes, skillets, omelets, pancakes, waffles and more. Emmy's also serves lunch dishes including sandwiches, wraps, salads and melts, and they have plenty of room for a team and their families to spread out.
Frost Bite. A throwback ice cream and sandwich shop offering soft-serve ice cream, hard ice cream or frozen yogurt and featuring mouthwatering, chocolate-lined waffle cones. Hot menu options include burgers, hot dogs and a variety of appetizers and sides. Outdoor seating.
Pizzaville. Featuring an all-you-can-eat lunch buffet including salad bar Monday-Friday, Pizzaville offers something for every taste. Hot sandwiches, pastas and pizzas can be picked up, enjoyed inside the restaurant or delivered.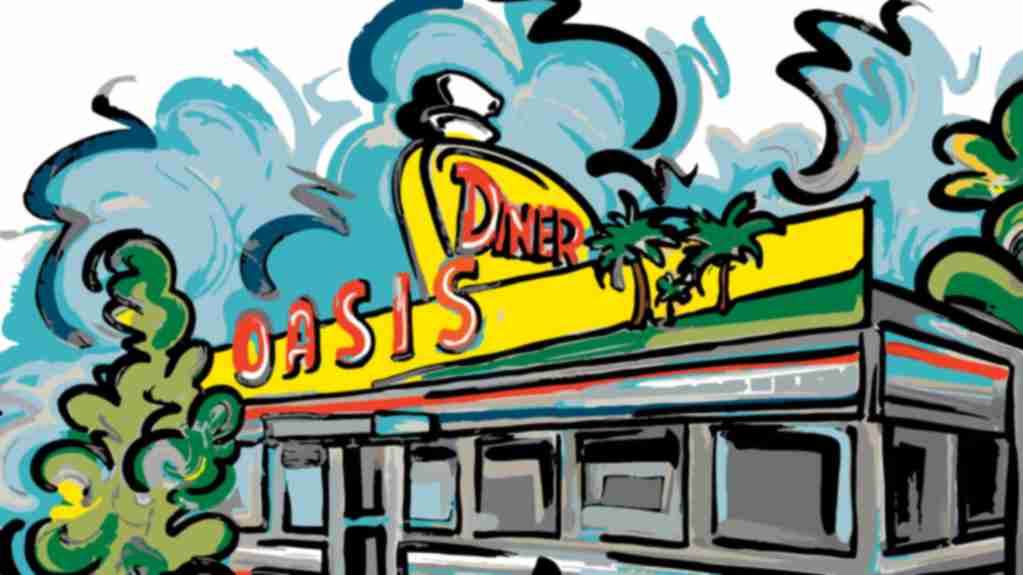 Free Visitor Guide!
Get your insider guide to all things Hendricks County by ordering a FREE Visitor Guide.
Brownsburg
Got a youth sporting event taking place in Brownsburg? I got you. Plus, Avon is right down the road from Brownsburg, so be sure to check that section, too.
Indoor Activities 
Brownsburg Bowl: Bowling is a great activity for youth sports teams and their families! Brownsburg Bowl features 28 lanes, a snack bar, pool tables, arcade and party room. It is a great location for private parties. And parents: the Doghouse Sports Bar is also located inside Brownsburg Bowl! Cheers!
Kid's Planet: Located next to John Force Racing, this family-friendly attraction boasts a giant, four-story play structure designed for children ages 2 to 14. The play structure includes slides, a foam pit, tunnels, ball shooters and much more. A special area for kids 4 and under allows younger children to play in a separate space next to the play structure. A large party room, concession area and arcade round out its amenities.
Press Play Gaming Lounge: Press Play Gaming Lounge is a new style of family fun entertainment with virtual reality, video games, and more! PPGL unlocks the kid in adults and creates the ultimate fun zone for groups of all ages. Press Play also provides 16 large smart TVs, each equipped with an Xbox and sectional couch seating for up to 15 people per section. Talk about combining Nerf, gaming and parties under one roof and you have yourself an all ages playhouse. Press Play has very affordable pricing that range from $5 to $10 per attraction.
Outdoor Activities 
B&O Trail: This former railroad turned rail trail provides an easy hiking or biking experience with wide paved sections that play host to a few special events annually. Check out their website for location and more information. 
Brownsburg Parks: Brownsburg Parks & Recreation operate a whole bunch of parks within the Town of Brownsburg -- too many to list here. But check out their website to find a park to your liking. My top recommendations: Arbuckle Acres Park, Stephens Park and Williams Park.
Natural Valley Ranch (location): This family-owned ranch set in a scenic wooded area allows visitors to experience guided horseback rides through their sprawling 75-acre property nestled alongside White Lick Creek near Brownsburg. In addition to horseback rides, visitors can see and interact with farm animals, go hiking, fishing or even stay in a 3,100-square-foot country cottage with a wrap-around porch that can sleep 12-16 people.
Good Eats 
Brownsburg, like Avon, has a lot of chain restaurants, but here are a few of my favorites for youth sports teams and their families.
Best Friends Coffee & Bagels. Offering various coffees, teas, smoothies, bagels and even bagel sandwiches, this locally-owned hangout offers the ideal spot whether you are dining alone, meeting friends or colleagues or ordering carry-out.
Green Street Pub & Eatery. This independently owned restaurant has provided lunch and dinner with an emphasis on family, friends and spirits for years. An extensive menu features popular pub grub such as wings, burgers, steaks, pastas, salads and more. Known for its casual, family dining, live bands and good food, this restaurant even has a private dining room that is perfect for group gatherings.
Panoony's Pizza & Wings. As the name suggests, you'll find pizza and wings here, along with subs, calzones, pasta and more. Try "The Big Noony" pizza to feed the whole team!
Danville
If your youth sports team is competing in Danville, you're in luck. Danville is where I live and work, so I know every square inch of this town. It's also useful to know that Avon is right next door to Danville, so be sure to check out that section of this blog post, too.
Indoor Activities 
Hendricks County Museum: Previously the jail and sheriff's residence, this beautiful two-story brick structure is the only surviving example of the Second Empire style of architecture in the county. Here, you can step back in time with fascinating artifacts dating from 1866, and rooms decorated in early 1900s style and a 1950s kitchen. Tours are only available from 11 a.m. to 3 p.m. Fridays and Saturdays or by appointment.
Indiana Lyons (October through March): Danville is home to a minor league basketball team, the Indiana Lyons, and they won the American Basketball Association (ABA) championship in 2023! The current ABA is a revamp of the original ABA, complete with red, white and blue basketballs. Take in a high-scoring, fast-paced, family-friendly and inexpensive basketball experience while you're in town. Home games are on Saturdays at 5 p.m. and Sundays at 4 p.m. November through March.
Royal Theater: Take a step back in time, grab popcorn and a soda and enjoy a movie at this historic theater that has been showing films since 1914. At the Royal, experiencing history is just as important as experiencing a movie. And it comes at an inexpensive price. Films are typically family friendly. Check their website for show times.
Outdoor Activities 
Beasley's Orchard (location): This working, family-owned apple orchard has become a family destination in the summer and fall with an expansive market inside a Civil War-era barn, a u-pick area, Barnyard Bonanza children's area and much more.
Ellis Park and Gill Family Aquatic Center (location): Playground, basketball courts, pickleball courts, tennis courts, baseball fields, trails, picnic shelters and public swimming pool with slides and a lazy river. Check the website for aquatic center hours and pricing. 
Jack Willard Community Park (location): A one-acre, firefighter-themed community park designed for the youngest of children. Named for the first fire chief of Danville.
Good Eats 
Danville has a few chain restaurants, including a very popular Dairy Queen on Main Street, but here are some special places that I recommend for youth sports teams and their families.
Bread Basket Cafe & Bakery: This family-run cafe and bakery may not be the place for the entire team as it is nestled in a historic bungalow, featuring tasty cuisine crafted in-house with locally grown produce. You'll marvel at the variety of handcrafted breads, pies, cakes and more as you enjoy a full breakfast and lunch menu, plus locally roasted coffee and loose-leaf teas. Don't miss the decadent desserts such as Sweetie Pies and Baby Cakes! This eatery is closed on Sundays.
Los Patios Mexican Restaurant: This is my personal favorite place for Mexican food, and it's large enough to accommodate the entire team and families. Expansive menu, and they serve alcohol for the parents.
Mayberry Cafe. This Andy Griffith Show-themed destination restaurant has become a fan favorite as people travel from all over the globe to experience this one-of-a-kind tribute. Take a step back in time to the 1960s with Andy, Barney, Otis and Aunt Bee at the nostalgic Mayberry Cafe. Upstairs dining area has space for the whole group.
Plainfield
Plainfield hosts a lot of youth sporting events, so there's a good chance you're coming to this town in the southeastern part of the county. Avon is just up the street from Plainfield, so be sure to check that section, too.
Indoor Activities 
The Shops at Perry Crossing: When this outdoor lifestyle mall underwent major renovations to turn a stale shopping structure into a warm, inviting shopping experience a few years ago, they created a community. Teeming with life, The Shops at Perry Crossing in Plainfield truly has become a gathering place where a person or family can spend a day.
Sky Zone: You can literally bounce off the walls at Sky Zone Indoor Trampoline Park in Plainfield. Featuring a 3-D play experience in a sea of trampolines, participants can dunk basketballs in the SkySlam area, play dodgeball on their larger courts or simply have fun jumping the day away.
uPaint Pottery Studio. My daughters love this place. There's an artist inside everyone, and this paint-your-own pottery and glass-fusing art studio brings yours out by focusing on the fun of being creative! uPaint Pottery Studio is for all age groups. All skill levels. All kinds of groups, troops and teams.
Outdoor Activities 
Plainfield Parks & Trails: Plainfield Parks & Recreation and Guilford Township operate an impressive number of parks and trails throughout town. My personal favorites are Hummel Park, Swinford Park and Franklin Park. Friendship Gardens is also really cool. 
Richard A. Carlucci Recreation and Aquatic Center and Splash Island Family Water Park (location): The Richard A. Carlucci Recreation and Aquatic Center features a blend of indoor and outdoor activities created with families in mind. Basketball courts, exercise areas, pools, indoor play area, community rooms, a media center and fitness trails are just a few of the components that make the center a great place! Check their website for hours of operating and pricing. You can also learn more about Splash Island, their popular outdoor waterpark by checking their website. 
Share a bicycle through Plainfield's Bike Sharing Program: Want to rent a bicycle and check out Plainfield on your own? Here's how to do it. 
Good Eats 
Plainfield, like our other large towns in Hendricks County, offers a wide variety of chain restaurants. But here are a few special locations that provide a fun dining experience for the entire team and its families.
Brew Link Brewpub: Brew Link Brewing Company is a small, passionate and unique brewery and brewing supply shop that believes everything around the beer is just as important as what's in the beer. And yes, it is family-friendly. They offer a full menu and 24 beers on tap. Outdoor seating is available, and they often have live music on weekends.
Flap-Jacks: I eat here a lot because they have such a large menu, great prices and very friendly and attentive staff. Have some breakfast at any time of the day or explore their lunch and kid's menus. There's something for everyone at Flap-Jacks and plenty of space for the entire team and families.
Oasis Diner: Travel back to a simpler time with a visit to this historic '50s diner. Vintage décor sets the scene for classic American fare served "with a side of history." The menu features all-day breakfast, fresh sandwiches and handcrafted sodas. Don't miss the breaded pork tenderloin sandwich, known near and far as one of the best. This blast from the past, which has been a part of the Plainfield landscape since 1954, is a local favorite. There's limited seating inside, so if you have the whole team there, the outdoor patio is your best option.