Tucked away in a quiet corner of the Hendricks County Courthouse Square is one of Danville Indiana's newest gems.
Unsuspecting passersby may stroll along without realizing they've missed this little bit of history, but as a local I've admired this building for years and imagined the immense potential its small footprint contains. I was recently thrilled to learn I'm not alone in my love for this little place, and that it's now an even more lovely locale as a must-see destination for foodies!
Sweet Spot
While I was dreaming, Taryn Stewart was busy making her vision a reality. She has also long admired this space, and in October 2022 began welcoming visitors to Mokey's On The Square to relax within the building that she says hugged her when she first stepped inside.
While you're unwinding in all 768 square feet of this piece of history (built in 1896, likely as a doctor's office), you can do so with a fine craft beverage and beautiful arrangement of nibbles. My husband and I have little ones, and it's hard to find time for our kind of date night -- just a little bite and something special to sip to stimulate conversation.
We're happy to say we've found a place that seems custom made for just that purpose.
Sitting there, I was delighted to find it's the perfect space for my next mom date, as it'll be a great spot to meet up with a girlfriend or two, play a record on the turntable and share a taste of a little something special.
The Food
Stewart's menu is small, yet special, and constantly rotating. Technically challenged visitors may need assistance pulling up the menu from the QR code, but this is the only way it can stay current, as she's always bringing in new ideas and fresh ingredients.
Start small with the Charcuterie Cup - -perfect for one -- or enjoy the shareables like the Baked Brie with honey, walnuts and crusty bread, Deconstructed Bruschetta or the Date Plate Charcuterie. Or enjoy the Caprese Flatbread and Love at First Bite (fig, prosciutto and arugula flatbread with balsamic glaze). 
Her ingredients vary depending on what's available seasonally, which keeps the charcuterie experience ever fresh and interesting.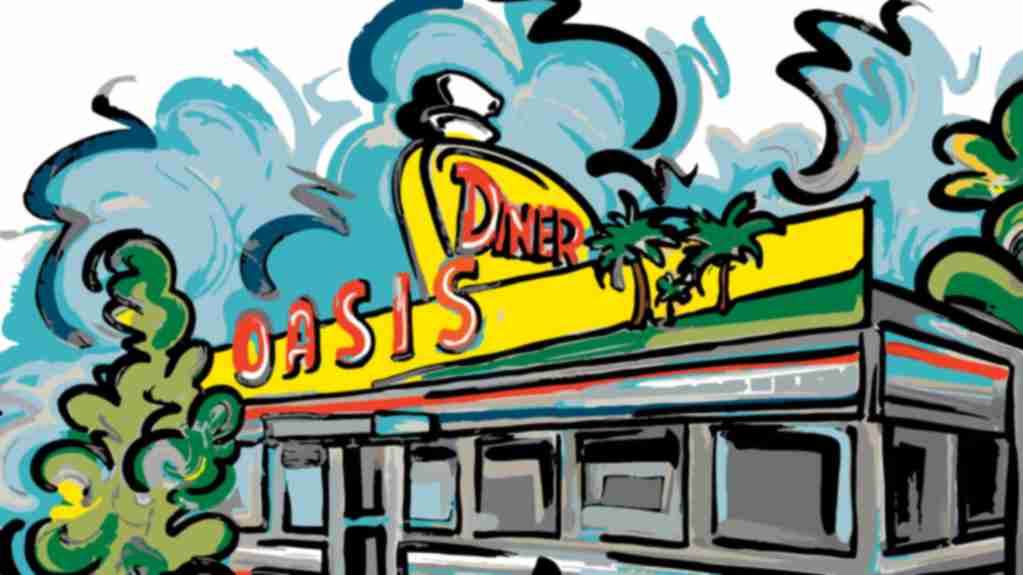 Free Visitor Guide!
Get your insider guide to all things Hendricks County by ordering a FREE Visitor Guide. Download or order a print copy today!
The Drink
I chose the local Ash and Elm's Bloomsberry Cider on draft, with hints of blueberry and lavender. My husband indulged in a S"Mokey" Fashioned, their version of an Old Fashioned which was smoked tableside, making for a deliciously impressive experience.
We did have to get back to reality so we stopped at one drink, but I've got a list of what to try next time we visit.
I just can't decide if I should start with the Espresso Martini made with cold brew from Arcane Coffee, Heretic Chocolate Hazelnut Porter, the Blueberry Lemondrop or should I pursue the carefully crafted wine list? Decisions, decisions!
The Space
Indoor seating is limited, with a few 2- and 4-top tables and a community table running through the center of the shotgun style structure.
But tables out front welcome you when you first arrive, and the back of the building features another lovely patio with even more seating where Stewart hopes to host live music when weather allows.
She has exciting plans in the works, from featuring local art on a rotating basis to board and brush events, and the space is the perfect spot to rent for small, private celebrations as well.
I look forward to visiting during the summertime events on the square, such as First Friday Cruise-Ins, the Destination Danville Night Market and after a movie at the Royal Theater. It sounds like I need to line up a sleepover with the grandparents soon. It's about time for another date night!
Plan Your Visit
Check their hours on their website. Lunch is available a couple times a week and makes a great grab-and-go treat if you're on a limited lunch hour.
Catering is also available, and Mokey's specializes in charcuterie for a crowd -- or grazing tables -- as Stewart calls them. Groups of various sizes can be accommodated and are sure to be pleased by this delightful spread!
Mokey's is located at 134 S. Washington St. in Danville, IN.