Could you use a fun day out with your girlfriends? Whether you are a stay-at-home mom of teething toddlers, a busy lady who juggles carpools and work deadlines, or a retiree looking to reconnect with old friends, this Ladies Day Out Itinerary is for you.
Brownsburg is the perfect destination for your next ladies' day out, and this itinerary will walk you through an ideal day with your best gal pals.
This one-day itinerary will work great for a Saturday but may also work well on a weekday. Be sure to check the websites of the various establishments listed at the bottom for current hours and offerings.
Mid Morning - Brunch 
Start your day by meeting up at one of Brownsburg's top brunch spots. You will need some serious fuel to give you energy for this jam-packed day. And you can rest assure that this day won't require any cooking or cleaning!
Meet your girlfriends at Flap-Jacks Pancake House if you prefer a full sit-down breakfast while you gab to your heart's content.  You can choose to forget your calorie counter and opt for a sweet start to your day with fruit-topped pancakes or the delicious stuffed French toast. Or go the savory route with one of Flap-Jacks tasty breakfast skillets, biscuits and gravy or eggs made to order with all the fixings.
Another ideal option for brunch is Best Friends Coffee & Bagels. Choose from a variety of bagels or muffins or try one of their specialty breakfast sandwiches. Ladies' Day Out calls for a little splurging so this is the perfect opportunity to try the Princess Sunshine Breakfast Sandwich: a blueberry bagel topped with strawberry cream cheese and fruity pebbles cereal. Don't worry, we won't tell your kids!
For the coffee lovers in your group, be sure to try one of their cold brew coffee flights. You will get to sample a fun variety of flavors and consume plenty of caffeine to keep you energized all day. If that isn't enough options for you, check out these post detailing our best places for brunch in Hendricks County.
Afternoon – Shopping 
Now that everyone's had a chance to catch up as well as fuel up, it's time for some serious shopping.
For those ladies wanting to spruce up their wardrobe, a trip to Ella Mae's Boutique is a must. At Ella Mae's, you will find fashionable women's attire in a variety of sizes as well as the latest styles in jewelry and other accessories. With reasonable prices and a helpful sales staff, you and your friends will have no trouble filling your shopping bags.
For the ladies in your crew who love perusing antiques or hunting for one-of-a-kind finds, make a beeline to Gizmo's Galleria. This upscale resale shop has aisle after aisle of booths bursting with all sorts of items, many from eras gone by. If you and your girlfriends have been best buds for several decades, a trip to Gizmo's Galleria will likely bring up lots of nostalgia and talk of the good ole days.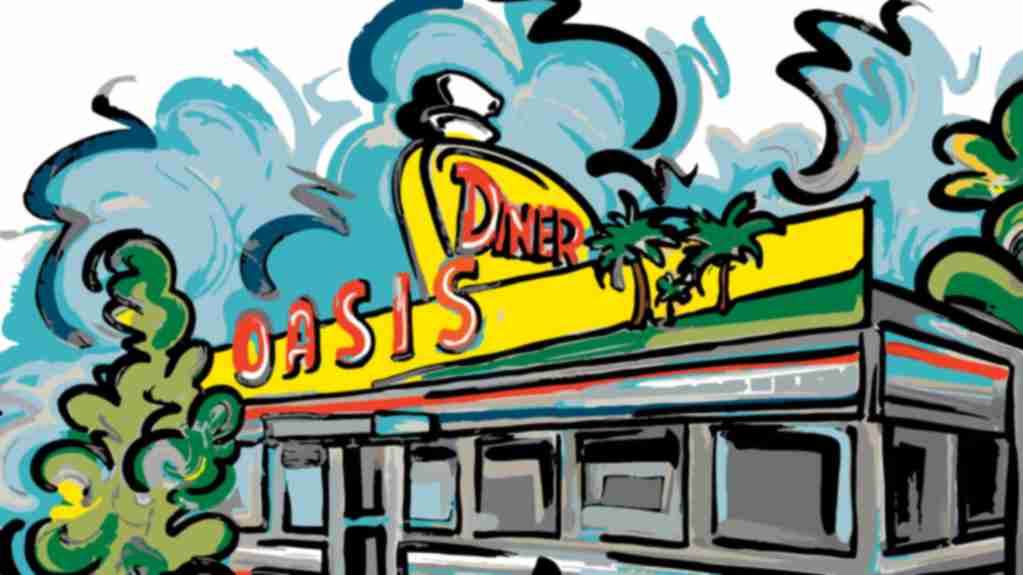 Free Visitor Guide!
Get your insider guide to all things Hendricks County by ordering a FREE Visitor Guide. Download or order a print copy today!
Late Afternoon – Snack Time
After a whirlwind shopping spree, a hearty snack is in order. Consider popping into Mandy's Ice Cream for a sweet treat. Why not split a Bulldog Brownie Sundae or dessert nachos with your bestie. Or choose from Mandy's wide selection of yummy ice cream flavors.
Just a few shops down is The Hayloft, and it is definitely worth a stop. This farm-to-table store carries a mouth-watering selection of cupcakes, cookies, and other delectable desserts in an array of sumptuous flavors. Eat these sweet treats now and stock up on locally sourced meats, bread, produce and tons of other items that you won't find in your typical grocery store to take home.
Another great option for some afternoon grazing is Brie & Bartlett. Located in a suite behind Best Friends Coffee & Bagels, you will find an intimate and charming dining space where the owner whips up the most amazing charcuterie boards based on your preferences.
Lounge for a bit as you continue the girl talk and nibble on a hearty assortment of meats, cheeses, fruits, nuts, and crackers that are almost too pretty to eat. Or, if the weather is nice, consider ordering a grazing box to go and have an impromptu picnic at nearby Arbuckle Acres Park or Williams Park. A bit of fresh air, gossip between friends and fabulous finger food make a great combination!
Evening – Drinks
If you are not quite ready to call it a day and head back to reality, consider ending your ladies' day out with a signature cocktail.
I highly recommend the Rush Punch at Rush Off Main. There is nothing better than reminiscing with good friends at an outdoor table on a warm Indiana night with a Rush Punch in hand.
Of course, if I'm hanging out with my friend Debbie, then a trip to Boulder Creek Dining Company is in order. She swears by their Black Dahlia Martini. Boulder Creek has an extensive menu of intriguing cocktails that provide the perfect way to cap off a memorable day with the girls.
Books & Brews is another good option for an adult beverage in Brownsburg, especially if your gang consists of craft beer enthusiasts. Soon it will be time to head home, but why not linger just a bit longer over a pint and a board game.
Regardless of which establishment you chose to wrap up your ladies' day out, a critical component to this leg of your itinerary will be coordinating calendars so you can plan the next outing! There is plenty more to explore in Hendricks County, so we know you will be planning a return visit soon.
For More Information