It's time to get crafty with the Indianapolis Rubber Stamp and Scrapbook Getaway, brought to you by TooMuchFun Promotions. The crafting extravaganza is returning to Danville this year and will be held at the Hendricks County 4-H Fairgrounds on Feb. 24 and 25.
If the thought of specialty papers, deckle-edge scissors, embossing powders and stickers for every occasion under the sun makes you giddy, then you don't want to miss this event.
Of course, if you are in the market for a new hobby and know nothing about the wonderful world of rubber stamping or scrapbooking, the Rubber Stamp and Scrapbook Getaway is the perfect way to get started.
Speaking as an avid rubber stamper myself, it's a fabulously fun (and addictive) hobby! And this year there is a special deal for Visit Hendricks County followers, so keep reading!!  
Here is everything you need to know about the Rubber Stamp and Scrapbook Getaway. 
TooMuchFun Promotions
TooMuchFun Promotions acquired this popular event last year and the owners have put their own spin on this crafty event.
Steve Lindeman is the Show Promoter with TooMuchFun Promotions. His wife owns TooMuchFun Rubberstamps and the pair enjoyed traveling all around the country for more than 10 years exhibiting at trade shows. Then in 2011, Steve got the opportunity to promote his first show in Fort Wayne, Ind., and TooMuchFun Promotions was born. 
The following year, they added shows in Syracuse, N.Y., and Sevierville, Tenn.  Danville was later added to the lineup, and I'm thrilled the show will be hosted again this year in Hendricks County.  
My mom and I attended last year's show and had a blast perusing all the creative samples. I reinvigorated my inner crafter...and added several new tools to my craft room!
I can't wait to see what Steve and all the creative vendors have in store for this year's show. As an added bonus, Steve is offering Buy One Get One (BOGO) show tickets to the first 50 people who mention they heard about the show from Visit Hendricks County. Just click the button below to send an email to info@toomuchfunpromotions.com with the code 2023VHC.
Shop Til You Drop 
This year's event attendees will have two full days to visit the booths of professional rubber stamp and scrapbook design companies from around the country, which offer many products you don't typically find in chain craft stores. 
Check out the latest in stamping and scrapbooking products and shop to your heart's content!
Exhibitors display finished projects like greeting cards, scrapbook page layouts and other papercrafting items made with their products. Show attendees not only see new products but also get great ideas for using those products.
You can pick up all kinds of crafting supplies, such as decorative papers, cutting tools, ink pads, rubber stamps for every occasion, charming embellishments and so much more.
If you are anything like me you will come to the event with a shopping list of items you need to add to your craft room…and come home with all of that plus tons of other crafting products and tools you never realized you needed but now can't live without.
Many exhibitors offer Show Special discounts, so be sure to take advantage of these deals and extend your crafting dollars when shopping at the show. I am a sucker for a good deal that helps me add to my personal crafting inventory.
Practice Your Craft
Both newbies and experienced crafters will enjoy watching rubber stamping and scrapbooking demonstrations at many of the vendor booths. This is a great way to brush up on your technique or snag some creative new ideas to add to your crafting arsenal.
Some exhibitors offer make-and-take projects for a nominal fee, so attendees can try out products and take home a finished card or other handcrafted keepsakes. 
For more hands-on crafting, purchase tickets for any of the classes being offered on both Friday and Saturday. Taking classes is a great way to learn new techniques while creating some finished projects with the show exhibitors.   
Not only will you return home with fabulous, one-of-a-kind creations that will impress your friends and family, but you will learn some new skills that will keep you crafting for months to come.
Class costs range from $20-$36 and are led by instructors with different companies from around the country. Find class details and buy tickets here. 
You can also sign up for the Make-and-Take Party from 6 to 8 p.m. on Friday, Feb. 24. Several instructors will provide you with unique projects to complete and then take home. Tickets for the Make-and-Take Party are $40 and include free admission to the show. Space is limited so get your tickets for the Make-and-Take Party today!
For some serious, uninterrupted crafting time, sign up for one, two or all three days of the Create and Crop event. You can purchase table space at the show and spend Thursday, Friday and/or Saturday crafting.
Bring your scrapping, stamping, and papercrafting projects and supplies from home and craft in a comfortable setting without the typical distractions at home. Free show admission is included with the purchase of Create and Crop table space, ranging from $30 for a single day to $80 for all three days.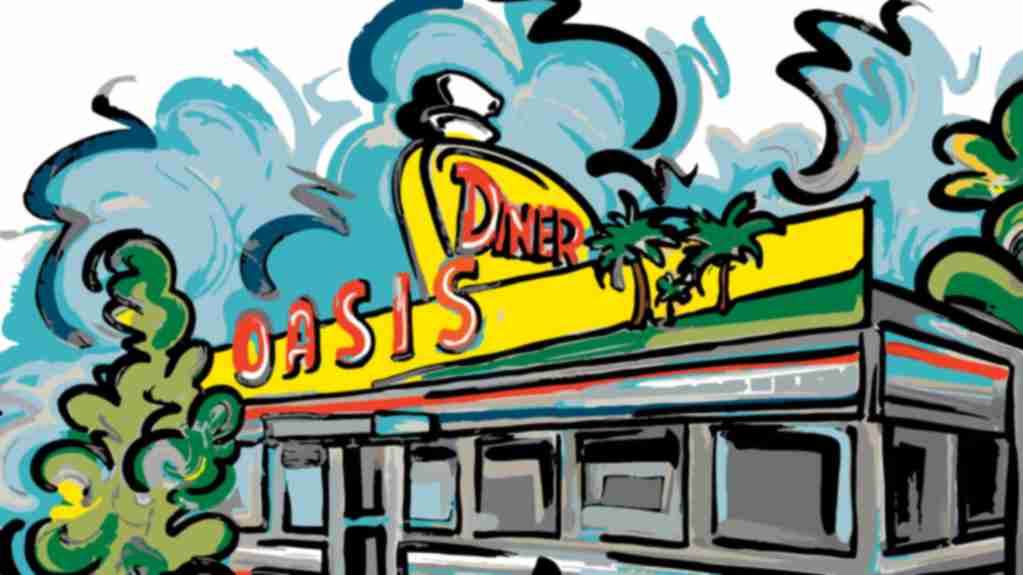 Free Visitor Guide!
Get your insider guide to all things Hendricks County by ordering a FREE Visitor Guide.
Embrace the Show Theme

In addition to tons of crafting, TooMuchFun Promotions also promises a fun atmosphere with upbeat music and games as well as prizes throughout the show. 
This year's show theme is Classic 60's, 70's, and 80's TV Shows and is sure to serve up plenty of nostalgia.  Attendees are encouraged to dress up to resemble their favorite TV shows of the 60's, 70's and 80's, and those who do will receive an extra door prize ticket.
I'm already imagining some outlandish costumes taking us back to the days of Charlie's Angels, M.A.S.H., Family Ties, Brady Bunch and many more beloved TV classics!
You can even join in the Best Classic TV Dressed contest each day of the show for a chance to win Fun Money that can be spent at any exhibitor booth.
Crafters know how to have fun, so I can't wait to see the creativity they bring to this year's show theme!
If you bring a Classic TV-themed shopping bag that could also score you some extra goodies. Sounds like a great reason to create a new tote bag just for this show!
Craft Responsibly 
To ensure the safety of all attendees and exhibitors, several safety measures will be in place again at this year's show.
You can expect deeper booth spaces, extra spacing between vendors, wider aisles on the show floor and plenty of room to social distance while waiting to check out.
Hand sanitizing stations will also be available in many locations throughout the show floor.
You will also want to take a break from shopping and crafting to visit the on-site food vendor.
Plan to continue crafting and shopping right through lunch while ensuring you stay fueled and hydrated as you craft away the weekend!  
What You Need To Know

When: 10 a.m.-4:30 p.m. on Friday, Feb. 24 and 10 a.m.-4 p.m. on Saturday, Feb. 25, 2023
Where: Hendricks County 4-H Fairgrounds & Conference Complex, 1900 E. Main St., Danville, Indiana 46122
Tickets: Purchase admission tickets and pay for classes prior to the event here. All show tickets are valid for both Friday and Saturday and cost $6 online or $8 at the door. Children ages 12 and under are free.
Special Discount: Steve is offering the first 50 people a Buy One Get One show ticket if they mention they heard about the show from Visit Hendricks County!  Just click the orange button above or send an email to info@toomuchfunpromotions.com with this code 2023VHC.
Parking: Ample free parking at the fairgrounds
Information: Visit their website or call (260) 557-4809