There is a new place for a quick breakfast, a cup of coffee and an ice cream cone in western Hendricks County, Indiana! In the quiet little town of Amo, The Cup and the Cone opened in late May, and since I spend a lot of time in the western portion of the county, I had to stop in and try it out.
The Cup and the Cone is two doors down from Amo Pizza and owned by the same sweet couple, Mark and Gina Wicks. I'm a sucker for Amo Pizza, so as soon as I caught wind that the Wicks family own a new ice cream shop, I knew I had to stop in.
One night, instead of calling my order in to Amo Pizza in advance, I went to town and ordered at the counter. Knowing that I had about 30 minutes until my pizza was ready, I walked over to The Cup and the Cone. (Promise me that you won't tell my mom that I ate dessert before my dinner.)
It's a quaint little shop with a few stools and a tall counter lined up in front of a picture window, but it was a nice evening, so I had my eye on the tables and chairs out front. 
Ice Cream
I had 12 flavors of ice cream to choose from and quickly learned that they serve soft-serve ice cream, as opposed to hard pack. Makes no difference to me -- ice cream is ice cream! -- so I picked English Toffee and opted for a small cup of it (still hearing my mom's voice in my head about not ruining my dinner).
I could also have chosen a large cup, a waffle bowl, a baseball helmet, a cake cone, a sugar cone or a waffle cone. 
And get this: the most expensive ice cream combination on the menu is $4. Four bucks. That's it. 
Gina hooked me up and then asked if I wanted any toppings. Behind her, I could see big bins of all sorts of toppings that I could add to customize my dessert. My mom's warning in my head prevailed, though, so I'll have to try adding toppings on another visit.
Coffee & Breakfast
As I settled up with Gina and headed outside with my cup of English Toffee soft-serve, I noticed that The Cup and the Cone is not just an ice cream shop!
When I initially heard the name, I assumed that "cup" and "cone" referred to the ways to serve ice cream. But no! The "cup" refers to coffee! (In my defense, I had not seen the store's logo prior to my first visit.)
The Cup and the Cone opens early most mornings and serves egg breakfast sandwiches in a variety of ways on a variety of bread. Get your sandwich with ham, sausage, a variety of cheeses, tomato and/or spinach and have it served on a croissant, bagel, ciabatta roll, Texas toast or keto-friendly bread.
Snag yourself a hot coffee, iced coffee, latte, cappuccino, frappe and/or a white steamer, and you're ready to face the day!
As with the ice cream, prices on the breakfast menu are very inexpensive, with nothing costing more than $4.25.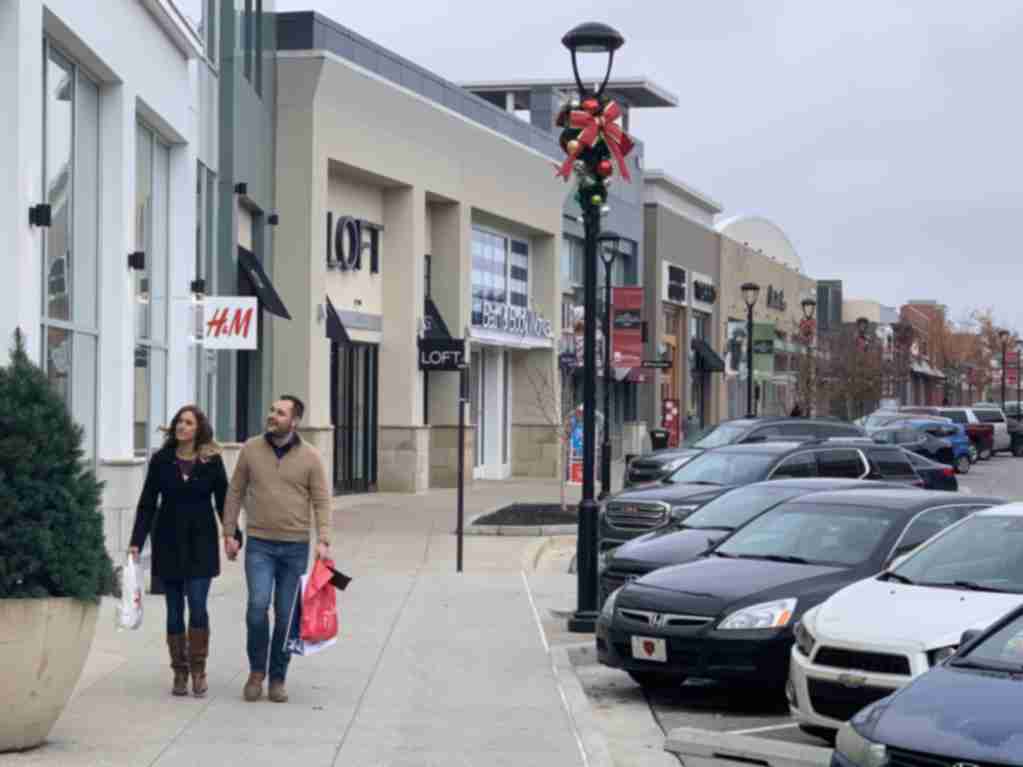 Stay Updated!
Sign up to receive the Weekly Insider or Monthly Planner newsletters for events, things to do, discounts, insider info and more!
Other Amo Attractions
I see myself becoming a regular at The Cup and the Cone very quickly, given my love of Amo Pizza. I also work for Hendricks County Parks & Recreation, which operates the section of the Vandalia Trail that runs through Amo a couple dozen yards from the store, so I'll be in for breakfast and coffee quite soon.
Additionally, one of daughters plays softball so we're often at the Brian Burch Memorial Sports Park in Amo. Since those baseball and softball fields are located just a few blocks north of The Cup and the Cone...well...baseball, softball and ice cream go together like peanut butter and jelly. 
Then there's the annual Amo Fish Fry Festival in June, softball games at nearby Cascade High School, days that end in "y" and any other reason I can think of for ice cream!
It goes without saying that my ice cream was very tasty, and I enjoyed it outdoors on a beautiful evening in one of my favorite towns in Hendricks County. I finished up my dessert, picked up my dinner from Amo Pizza and went home a happy man. 
And yes, Mom. I ate all my pizza.
The Cup and the Cone