As Hendricks County, Indiana grows, it becomes more diverse. Small businesses open and flourish here on a regular basis, and we get awfully excited about them, as you can see by the hundreds of posts on our blog!
We highlight black-owned businesses in this blog post as a way to promote racial diversity and to help residents and visitors support them.
These particular businesses offer things to do, specialize in weddings, meetings and parties or provide places to eat and places to shop in Avon, Brownsburg, Danville, Plainfield and elsewhere around the county. Many other black-owned businesses like ISCI Staffing and Consulting, Priority Tax Services and Summit Creatives offer services outside the tourism industry but are just as important to support.
We want to be part of the resources available in our county for residents and visitors. To find additional resources and learn more about how you can become involved, take a look at the Hendricks County Alliance for Diversity. 
We will continue to update this list as we receive additional information. 
---
African Plum Home & More is a family-owned furniture shop located in the historic district of downtown Plainfield. The store features an eclectic mix of new and restyled furniture, local and world traveled decor and handmade and beloved pieces.
To learn more about African Plum Home & More, click here.
---
Alsum Organics' vision is to provide education and knowledge regarding holistic health and wellness as an alternative to pharmaceutical drugs. Holistic health and wellness means seeking total equanimity within our bodies (spirit, soul, and body).

Alsum Organics was founded on the premise of looking at the entire body as a whole system instead of dissecting it into sections and only addressing the symptoms as an individual piece of our body. Their goal is to educate as well as assist their clients in achieving the homeostatic balance our bodies desire.
With a Bachelor of Science Degree in Life Sciences and nearly 20 years in the pharmaceutical industry, Carmen Alsum opened the store in the hopes of making a difference in the community.
Some of their items include CBD products, Advocare, nutritional sprays and even items for your pets.  
To learn more about Alsum Organics, click here.
---
Best Friends Coffee & Bagels offers a wide variety of coffees, teas, smoothies, bagels and sandwiches in Brownsburg.
Owned by Chico Mbanu and Bob Goodpaster, this popular restaurant is a great meeting spot or place to grab a quick bite to eat.
To learn more about Best Friends Coffee & Bagels, click here.
---
Bonnie's Place is a micro event space in Avon providing pre-decorated celebratory events and weekly activities for people of all ages.
Bonnie's Place provides the perfect solution for celebrating a special occasion. They specialize in themed party packages for all budgets. Services offered include venue rentals, tent parties, party-in-a-box, in-home slumber parties, virtual paint parties, weekly events and more.
---
Deka Lash in Plainfield specializes in eyelash extension services and products with the goal of making you look and feel your best.
Whether you're looking for some much needed "me time" or a way to incorporate your lash appointment into your hectic schedule, the Deka Lash studio and services are the perfect addition to any beauty routine.
If this is your first time getting lash extensions or if you're a seasoned lash pro, their highly-trained lash artists provide consultation at the beginning of each lash service to ensure your expectations are met, and that you'll leave with the look you love. 
Eyebrow lamination and tinting services are also available.
---
Owned by former Navy SEAL, Kenneth Bigbee Jr., this studio offers training for women, men and children. 
Dragonfly Elite Martial Arts Academy offers unique curriculum and teaching style for Jiu Jitsu, Muay Tai, wrestling or strength & conditioning programs.  Their highly-developed teaching techniques are proven in both combat and competition with unparalleled success in the industry.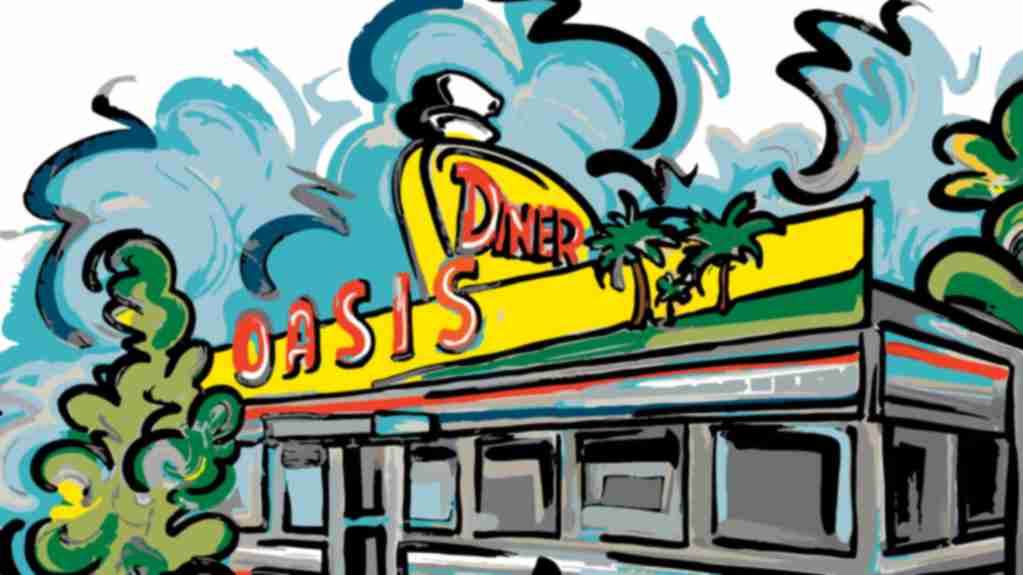 Free Visitor Guide!
Get your insider guide to all things Hendricks County by ordering a FREE Visitor Guide. Download or order a print copy today!
Taneisha Foy, RN, is the owner and CEO of Imagine Me Bodied in Avon. She brings with her 20+ years of experience in the health care industry which includes more than nine years as a registered nurse and more than three years of med spa experience. Taneisha is driven by her passion to help people with goal-setting, self-esteem and confidence-building. 
Imagine Me Bodied is a comforting spa that specializes in neurotoxins and fillers. They perform neurotoxin injections, dermal fillers, non-surgical, body-sculpting techniques and provide education and guidance on healthier independent living, skin care and eating habits.
The vision of Imagine Me Bodied is individual positivity and happiness of self inside and out. They help their clients maintain the image of who they imagine themselves to be. Imagine Me Bodied is not only physical but also holistic health for those in need.
---
This American Basketball Association (ABA) team, owned by Tyrone and Deborah Brown, plays its games November through March inside the Bosstick Gym (49 N. Wayne St.) in Danville. The gym is affectionately known as the Lyons Den, and the team's fans are the Lyons Pride.
The Lyons won the ABA North Central Region in the 2021 season and competed in the league's Final Eight. They finished as ABA Midwest Region finalists in 2022.
To learn more about the Indiana Lyons, click here.
---
Owned by former University of Indianapolis and Indiana University football player Jordan Peterson, Major Sports Performance in Avon focuses on sports performance and personal training for the athletes looking to take their game to the next level. They also offer services to those who want to train like an athlete.
Jordan was a four-sport athlete at Avon High School. While playing college football, he majored in fitness and nutrition. He's a football coach at Avon High School and loves working with athletes to help them perform to the best of their ability.
Training is offered to improve speed, strength, power and agility. Injury recovery services are also available.
---
This specialty pizza shop is a counter-serve chain offering delivery and dine-in. Their menu features pizza, pizza bowls, salads, subs, desserts, catering and more.
Marco's Pizza makes pizza the authentic Italian way with dough made fresh in-store every day, a special three-cheese blend and a sauce recipe that hasn't changed since its founding in 1978.
---
Marsha's Specialty Desserts and Tierney's Catering is a family-owned business that began catering for family more than 30 years ago. They extended their services to close friends and coworkers and then officially opened for business in October 2010 with a storefront in Avon.

The family is committed to customizing the occasions of their customers' lives, no matter how formal or informal the occasion.
The winner of the 2018 and 2019 Zoobilation People's Choice Award, they offer catering and desserts for weddings, corporate events, reunions, birthdays, anniversaries and all other special occasions. 
To learn more about Marsha's Specialty Desserts & Tierney's Catering, click here.
---
The Percussive Soundscapes Music Academy is an initiative to bring the community together through music. They offer both group and private lessons with world-class instructors and cater to every skill level with a variety of fun and innovative classes.
Percussive Soundscapes has been involved with many programs across the country including the 2018 national champion Plainfield High School Winter Percussion program. Spearheaded by Derrick Shannon, their goal is to create a learning experience for individuals to help them grow and learn by getting an instrument in their hands.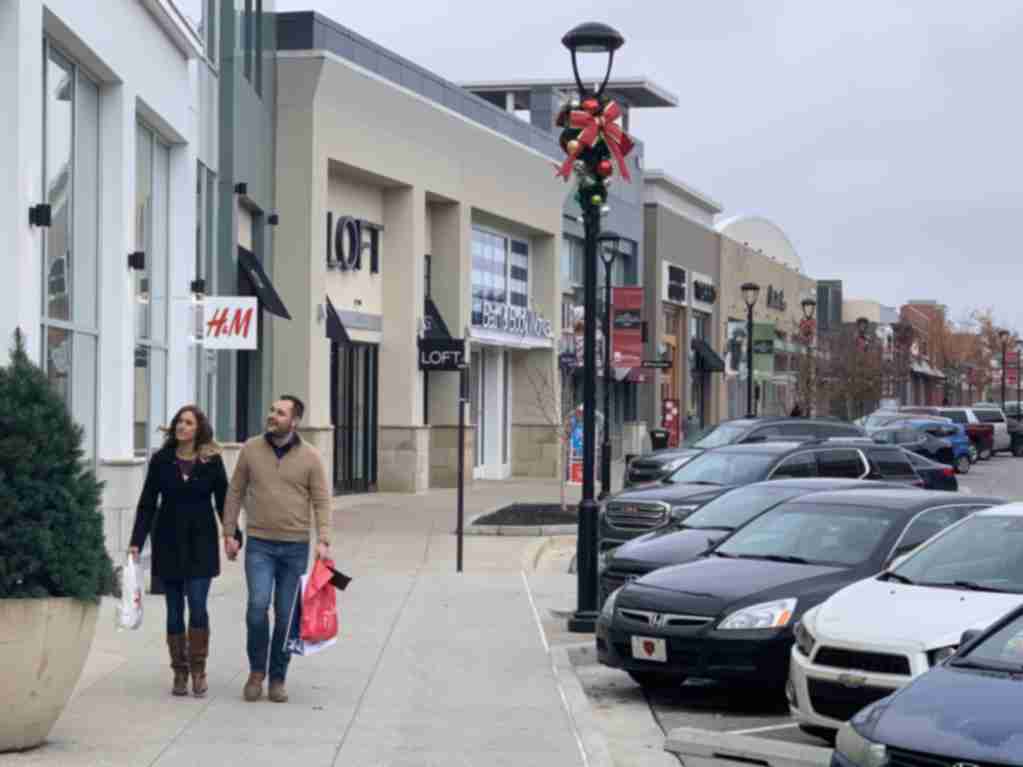 Stay Updated!
Sign up to receive the Weekly Insider or Monthly Planner newsletters for events, things to do, discounts, insider info and more!
PopAKernel Popcorn 
PopAKernel is a locally-owned gourmet popcorn store in Brownsburg and Plainfield. The owners, Kim and Jerrod Cox, and their staff have high values and standards on a Christian-based foundation.
Their products are always made with quality ingredients and love daily. They strive to create the best products and customer experience.
To learn more about PopAKernel, click here.
---
Press Play Gaming Lounge is a new style of family fun and entertainment in Brownsburg.
Activities for groups of all ages include foam wars, 3-Point basketball challenge, virtual reality, Xbox gaming and an Interactive floor playground for toddlers in a 28,000-square-foot building.
This attraction also includes a bar, cafe and party rooms.
To learn more about Press Play Gaming Lounge, click here.
---
Southern Impact 
Brownsburg High School graduate Kendric Lee owns and operates Southern Impact, where he trains and develops confident youth basketball players in ball-handling, footwork, shooting and game situations. 
Kendric plays for the Indiana Lyons of the American Basketball Association (ABA), and in the 2021 season, he led the team in assists and steals on his way to being named to the ABA All-Star Team.
Kendric completes evaluations, skills tests and private sessions in order to identify each athlete's strengths and weaknesses and then create a personalized training plan. Private and group sessions are available for boys and girls ages 6-18.
---
Sweet Minis is a boutique bakery in Brownsburg that specializes in handcrafted mini desserts. Owned by Chef Casey Ward, Sweet Minis also offers baking classes for kids and adults.
The shop is located next to The Breakfast Co. and shares a space with charcuterie boutique Brie and Bartlett. Customers can get their sugar fix with mini cakes, cupcakes, puddings and more in a variety of flavors.
Sweet Minis offers baking classes for youth through adult, from drop-in courses to a four-week class that covers brownies, cookies, biscuits and cupcakes. There are also options for one-on-one courses, teaching students how to make butter cream icing, bake, frost and decorate their own mini cake.
To learn more about Sweet Minis Cakes & Bakes, click here.
---
Based in Avon, TOPP Level Entertainment is owned and operated by Antonio Toppin. Antonio offers professional photography services as well as mobile DJ services for just about any event or occasion.
Antonio offers a full range of services – a photographer who travels to you with a short turnaround of delightful photos afterward. Whether you want a physical album or framing or a series of digital shots, he's got you covered. Antonio has years of photography expertise under his belt and loves working with his clients.
Antonio's clients are always pleased with the quality services that he offers through his mobile DJ service, as well as his ability to keep crowds entertained and amused throughout any event.
He has an array of playlists suitable for all ages and a karaoke setup that will leave your guests raving for weeks to come.
---
The VFit Athlete staff are the life-changers who faithfully provide their members with the motivation, encouragement and tools to maintain and transform their bodies into the best shape of their lives. Their mission is to help as many people as possible achieve the benefits of a healthy lifestyle.
They do this by providing exceptional member service and training. Services include adult fitness classes, nutrition guidance, sports performance speed and agility training, athlete personal training and adult personal training.
The studio provides individualized training geared toward youth performance, sports performance, adult fitness and collegiate and pro athletes. 
---
Did We Miss a Business?
If you know of a tourism business in Hendricks County who is not included in this list, please contact us with their business information. These businesses include restaurants, stores, caterers, wedding vendors, meeting vendors, attractions, hotels and other locations providing things to do.