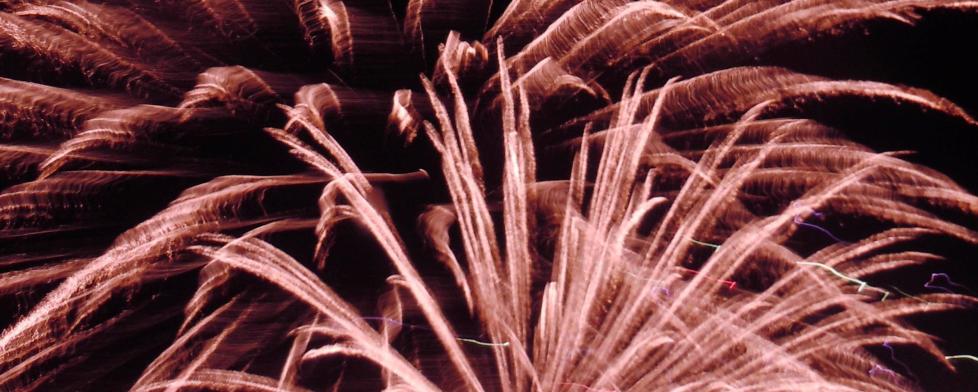 Independence Day is arriving soon, and if you're looking for fireworks on the 4th of July, Hendricks County, Indiana, is the place to be! We start the celebration early and end it late around here, and you won't leave without a full belly, some great memories and a whole lot of fun.
Here's what's on tap:
Brownsburg Lions Club 4th of July Extravaganza
Celebrating America's independence is serious business, and the folks of the Brownsburg Lions Club and Brownsburg Parks & Recreation certainly know how to throw a celebration! The annual Brownsburg Lions Club 4th of July Extravaganza will be held July 2-6, beginning at 6 p.m. each night, at Arbuckle Acres Park, and it is not to be missed. Roughly 20,000 people attend throughout the week!
Bring the whole family out to the park and enjoy food, bingo and carnival rides! Wristband nights are July 2, 3, 5 and 6, and for just $20 per wristband, you and the kids can ride any of the 25 rides as many times as you like. Be sure to stop by the Corn Tent and purchase a delicious cob of corn to munch on!
Then on July 4 at 10 a.m., a two-mile-long parade featuring 60 floats begins at Williams Park and winds its way through the Town of Brownsburg. To view the parade route, click here.
Head over to Brownsburg West Middle School for an outdoor concert on July 4 at 7:45 p.m., featuring two hours of music by 14 different musicians, including the Indianapolis Jazz Orchestra. After the concert is over, stay right where you're at because you'll have a perfect view of the fireworks display at dark, which will have close to 700 shells, including over 200 in the breath-taking grand finale!
Pittsboro Freedom Celebration
The Pittsboro Freedom Celebration begins on July 4 at 2 p.m. with a parade through town, and then Scamahorn Park will open up at 3 p.m. for a fish fry, games, vendors, activities and more.
Backroad 39 takes the stage at 7 p.m. and will entertain the crowd with live music for a couple of hours until the fireworks display at dark.
Hummel Park July 4th Fireworks Extravaganza
Celebrate America in Plainfield at the 2019 Hummel Park July 4th Fireworks Extravaganza beginning at 5 p.m. Bring your family, lawn chairs, blankets and picnics for a great evening in a beautiful park.
This year's event starts with a concert at Shelter House #1 by The Outcasts band. There will be food vendors and free bounce houses, plus this year, they've added a carnival featuring several rides and games! Ride tickets may be purchased at the carnival ticket booth, and a portion of the proceeds benefit Hummel Park.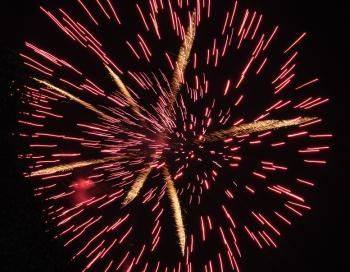 Then at 7:30 p.m., the 38th Infantry Division Band will perform at the Hummel Park Performing Arts Center. The band will break out into several different groups, including a jazz quartet and more during its show.
The fireworks display will begin promptly at 9:55 p.m.
(Insider tip: Parking within Hummel Park is limited. Park staff recommends that you arrive early. Access into the park at 1500 S. Center St. will be restricted to ENTRY ONLY at the north park entrance, and EXIT ONLY at the south park entrance. Also, County Road 700 East, between Center Street and Hadley Road, will be closed between 9:30 and 10:30 p.m. Please be patient and drive safely as you enter and exit the park.)
Danville Family 4th Fest
The Town of Danville, Danville Chamber of Commerce and West Bridge Church team up to host the annual Danville Family 4th Fest on July 4 beginning at 6 p.m. at Danville Community High School.
This free event features bounce houses, games, face painting and activities for the whole family. Then at about 10 p.m., the town's fireworks display will send chills down the spines of everyone in attendance.
Summer Spectacle at Lucas Oil Raceway
Just because Independence Day has passed doesn't mean that we're done with fireworks here in Hendricks County! Lucas Oil Raceway in Brownsburg hosts the inaugural Summer Spectacle July 5-7, featuring the Night of Thunder on July 6 at 6 p.m.
Ignite your senses and see the stars of the NHRA Lucas Oil Drag Racing Series battle it out at the Night of Thunder as some of baddest Top Alcohol dragsters and funny cars from across the country race at over 270 mph, producing over 3,000 horsepower and traveling the quarter-mile drag strip in under six seconds. Cap the night off with a spectacular fireworks show starting at about 10 p.m.
Tickets are $20 per person, ages 13 and up. Kids 12 and under are free.
For the full schedule of Summer Spectacle and Night of Thunder events as well as information on how to purchase tickets, click here.