As a busy mom, it can be hard to fit self-care into my monthly routine. Nonetheless, I have found that I am a happier mom and a better wife, if I take this time to pamper myself.
One of the great things about Hendricks County is that we have a variety of salons and medspas to cater to all needs. Within the last five years, we added a top plastic surgeon's office to the mix.
Many of the salons offer so much more than hair services by including facial treatments, massages, lash and brow care, manicures and pedicures. The medspas and plastic surgeon's office help you look and feel your best with Botox, filler, customized facials, reconstructive surgery and more.
While the list below is by no means an exhaustive list, I asked around and checked Yelp for some of the best salons and spas our county has to offer.
If you're looking for just an hour of being pampered, need a quick pedicure, want to spoil a loved one or you're already making your Christmas list (hello, gift cards!), this list is a great place to help you start adding some self-care into your schedule!
Happy pampering!
Cass & Company Salon, Avon 
I first went to Cass & Co., located at 7374 Business Center Drive, right after high school because my best friend was a stylist there. Since day one, this place has been warm and skilled at not only nailing my style but helping me understand how to style my own hair.
I've always been offered refreshments while I'm waiting, and I always look forward to their scalp massage during my shampoo. Stylists there regularly have opportunities for advanced education on the latest styles and techniques.
They have grown over the years to add many more services than just hair. In addition to cuts, styles and color (as well as children's and barber's cuts!), Cass & Company offers texture treatments and Aveda treatments (including lash lifts, dermaplaning and facials). You can also get extensions, face and body waxing and tinting, makeup services, a wide range of massages (including prenatal) and some additional menu extras, such as hot stone treatment, exfoliating scrubs or deep tissue upgrade.
You really can relax here in so many ways.
em Studio Salon, Brownsburg 
Located on North Green Street in the same strip mall as Boulder Creek Dining Company, em Studio Salon is bright and spacious with tons of natural light. The experience and environment are just as important here as quality services, and it shows. 
The menu is extensive but simple, covering haircuts/colors/styles, makeup applications, simple hand or scalp massages, eyelash services and texturizing and extension services. You can even schedule a consultation if you'd like to see what services would be best for you. 
The best part is they have a small boutique in their salon!
That way, when you are about to leave feeling so fresh and new with your revamped hair, you can add a few pieces to your closet (or your house) to complement your new look.
Updo Down Salon, Danville 
Updo Down Salon opened in the fall of 2021 after an older home, just off the square in downtown Danville, was transformed into a gorgeous, modern space for relaxation and pampering.
Updo Down Salon has a highly experienced and skilled team ready to provide you with personalized high-quality salon services.
They offer online scheduling of a wide range of services from cut and color to extensions and aesthetic services for the beauty needs of the whole family.
The ladies at Updo Down Salon specialize in you and turning your beauty visions into reality. 
Pure Concepts Salon, Plainfield
The Plainfield location of Pure Concepts Salon (there's also one in Carmel) is on U.S. 40 just east of Gilley's Antique Decorator Mall.
Pure Concepts boasts a full-service Aveda Concept Salon, and while its services are simple, they pack a punch by offering several extras you don't often see at every hair salon.
All hair services include a consultation, shampoo and condition, stress-relieving scalp massage, neck and shoulder massage, makeup touch up and hand treatment.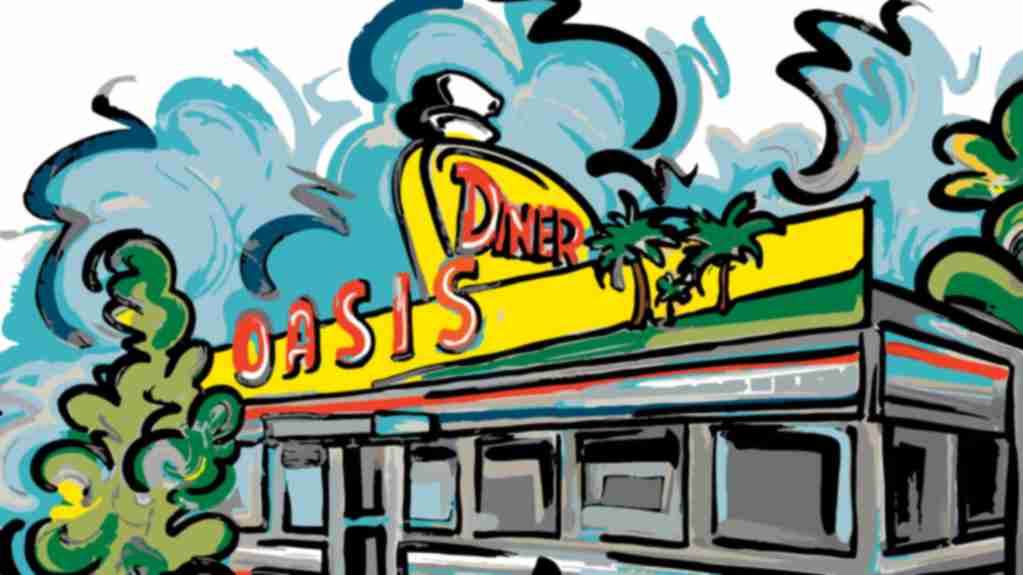 Free Visitor Guide!
Get your insider guide to all things Hendricks County by ordering a FREE Visitor Guide. Download or order a print copy today!
S2 Aesthetics, Brownsburg 
S2 Aesthetics opened its doors in Brownsburg in 2019. 
S2 offers a variety of medspa services including laser hair removal, acne treatments, vein reduction, color correction, microneedling, cosmetic injections, anti-aging skin rejuvenation, non-ablative laser facial and IPL photo facials. 
Jaime Welsh, owner & registered nurse of 19 years, obtained her laser education and certifications from the National Laser Institute in Scottsdale, Arizona.
S2 Aesthetic's mission: getting you back to loving the skin you're in!
Radiant Skin, Danville 
Located on the beautiful historical Danville Square, Radiant Skin is a full-service aesthetics and beauty studio. 
Led by owner and founder Kayla Trammel,  Radiant Skin's team of cosmetic specialists will get to know all about you and your needs to provide you with the personalized care and attention you deserve.
Radiant Skin provides customized facials, including their most popular facial service the Hydrafacial, as well as chemical peels, microneedling, lash extensions, lash and brow services, waxing and Botox with their nurse injector once a month.
They offer medical grade skincare (ZO Skin Health and Epionce) along with natural face and body products. Radiant Skin has a wonderful monthly membership program, which includes a monthly facial, and additional incentives with 10% off skincare, additional services and package pricing.
Sharper Plastic & Reconstructive Surgery and Medspa, Avon 
Sharper Plastic & Reconstructive Surgery and Medspa is a physician-led practice, situated in a prime location in Avon, that offers plastic surgery & advanced injectables.
Their staff of certified laser techs, RNs and aestheticians is the most experienced with advanced skin resurfacing/rejuvenation such as Morpheus8, microneedling and sun damage/spider vein laser. 
Board-certified plastic surgeon, Top Doc 2019-2021, Dr. Stanley Harper, specializes in tummy tucks, breast augmentation and mommy makeovers.
Sharper is also the top CoolSculpting practice in Indiana and now offers Emsculpt Neo to address fat and build muscle. The staff at Sharper will formulate a customized treatment plan that will address your aesthetic needs, all while taking your beauty budget into account.
Whether you want to spice up your every day look, turn heads on date night or plan a relaxing day (or weekend) of self-care for you and your friends, you really can find anything you need to relax in Hendricks County.
Check out these top-notch salons and medspas. There's something for every style and budget. No one ever regretted spoiling themselves. So, book an appointment now.