Flexible Indoor & Outdoor Event or Meeting Space
Its amenities include a 16,000-square-foot Expo Hall, multiple classrooms of varying sizes, conference rooms and additional auditorium space that can be opened into one 11,000-square-foot room or divided into two smaller spaces.
And that's just indoors!
The outdoor options remain limitless with five pavilions of varying sizes, two arenas and a grandstands area for bigger events and activities. The historic Cartlidge Barn can also be found on site and included with the event or rented separately.
Just a Few of Our Satisfied Customers:
Society for Creative Anachronism's 50 Year Celebration
National Powwow XV, XVI, XVII, & XVII
Woolkeepers Hook-In
Indiana Master Gardener Conference
Indiana Storm Chasers Convention
Indiana Marine Aquarium Society FRAG Swap
Impala SS Clubs of America Nationals
Champion Force Athletics Cheerleading
Conference Complex Meeting Room Capacity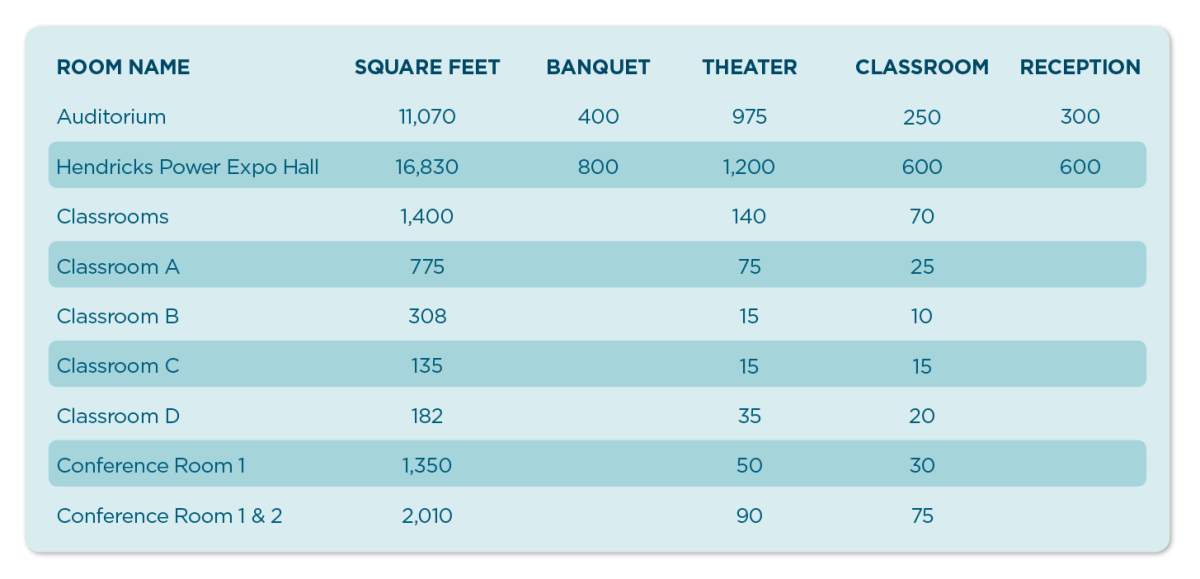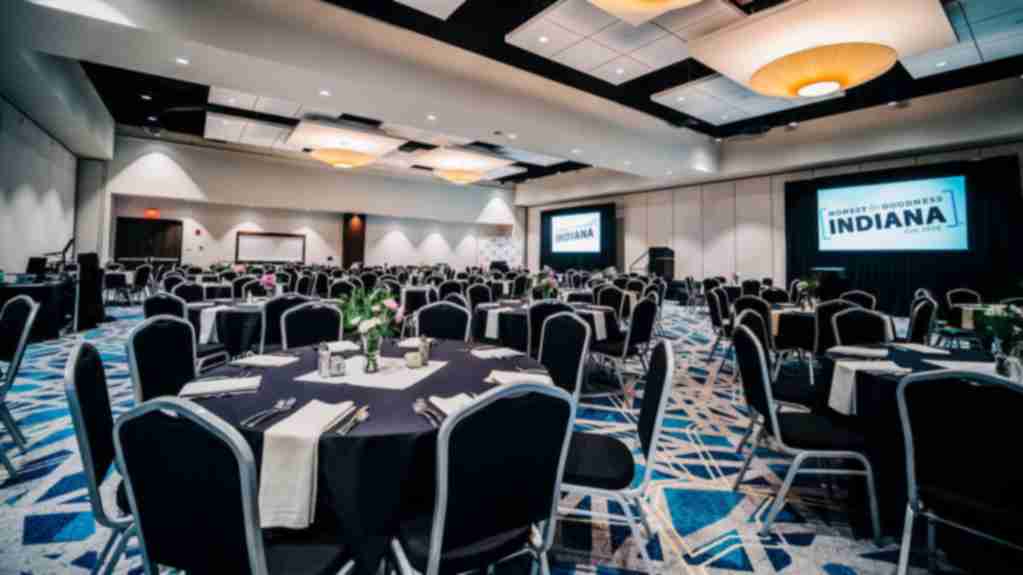 Contact Us
Have questions? Request further information about our meeting venues and planning services.