There are quite a few burger restaurants and pizza places in Brownsburg, so Bob's Indian Kitchen on the corner of O'Dell and Main streets has brought a unique flavor to the food scene in town.
The best part is that there is something for everyone. I truly enjoyed my visit and would encourage anyone to not be intimidated by this unique cuisine.
A Friendly Face 
For years, if you stopped by the Subway on the northside of Brownsburg, you would likely have seen Bhavesh Patel, also known as Bob. He managed the Subway, under the ownership of his uncle.
Bob always made his customers feel welcome, and he was eager to offer a smile. Patel's kindness made an impression on many, as his list of regulars at his Subway grew.
Some of the customers would see Patel on one of his quick lunch breaks eating Indian food that he had prepared at home, and they'd often ask him to make some for them. Patel shared his dishes with his regulars and a love for Patel's Indian dishes became evident. 
A Taste of India Arrives in Brownsburg 
His customers' love of his homemade Indian food is what inspired Patel to open a restaurant featuring his cuisine. Bob's Indian Kitchen opened at 618 E. Main St. in Brownsburg in January of this year.
It is located inside a brand-new building with floor-to-ceiling windows that fill the modern aesthetic with gorgeous natural light. The spacious restaurant is handicapped accessible and offers free Wi-fi with enough seating for 50 guests. 
Dine-in and carry-out options are available, and it is Patel's hope to create an outdoor patio space in the near future.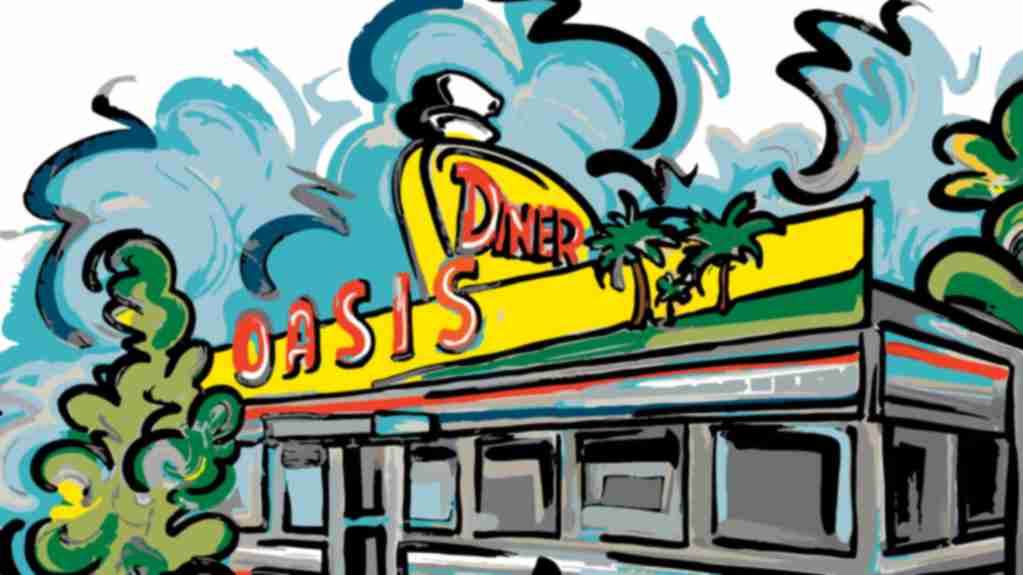 Free Visitor Guide!
Get your insider guide to all things Hendricks County by ordering a FREE Visitor Guide. Download or order a print copy today!
The Food

Patel attended university in India and learned his elaborate cooking techniques from chefs he tirelessly watched preparing food in the dormitory cafeteria. He has brought that craft he observed and perfected over the years to his restaurant.
Items on the lunch and dinner menu include appetizers, entrees served with rice or naan, barbeque, pizza, desserts and shakes; all with an Indian twist. Customers can choose from mild, medium and spicy for their seasoning of choice.
A customer favorite on Bob's Indian Kitchen menu is Butter Chicken, which is perfect for adults and kids that might be picky eaters. Butter Chicken is tender chicken simmered with creamy tomato sauce, topped with onions, ginger, garlic and spices.
Chicken Tikka Masala is another popular dish that I got the chance to enjoy. The roasted marinated chicken cooked in curry sauce, had just the right amount of spice for my mild taste buds.
The perfect complement to your meal is Indian Tea called Masala Tea. I would compare it to Chai Tea, as it's made with milk, tea, sugar and cardamom.
A top choice for my pre-teen daughter was Mango Lassi, a refreshing drink made with sweetened yogurt, sugar and mango.   
My family and I look forward to dining at Bob's Indian Kitchen again soon. The menu provides perfect choices for a sweet treat or a light lunch or dinner. 
Bob's Indian Kitchen
Address: 618 E Main St., Brownsburg, IN
Hours: 11 a.m.-9 p.m. daily