I moved to Avon, Indiana when I was just 6 years old. At that time, I remember my parents driving me out to see our new house in our new town.
This great town looked very different than it does today. This was 1991 and to my knowledge the extent of the town was McDonalds, Monty's Market, Pizza King and one haunted bridge! (Okay, so there may have been a few more things. But at age 6 these were the only things that mattered!)
I remember the first time my parents took me to see our new house, and as we turned onto County Road 625 East, we approached this huge bridge with distinct archways that my dad began to tell me was haunted.
The Legend
His story that he still claims is true today was that a mother had been walking with her baby on the tracks and both fell to their deaths. The mother's wailing for her infant could be heard when you drive under the bridge, so in an effort to muffle her screams you are to honk every time you go under the bridge. (Yep, my dad still honks today!)
Imagine being 6 and hearing this story of a crazy haunted bridge which is just down the road from your brand new house…creepy! Little did I know at that young age what a treasure this was to the town as well as Hendricks County.
Local Landmark
This bridge is a fascinating landmark in Hendricks County with lots of legend and history surrounding it. One only mentions the haunted bridge to another Hendricks County resident and they know exactly where it is and probably some form of a legend surrounding it.
The bridge is even memorialized in the Avon town seal and can be found in numerous paintings and photographs in relation to not only Avon but the county as a whole. The bridge has even become so famous that driving under it made Indianapolis Monthly's list of "50 Things Every Hoosier Must Do." View the rest of the list here.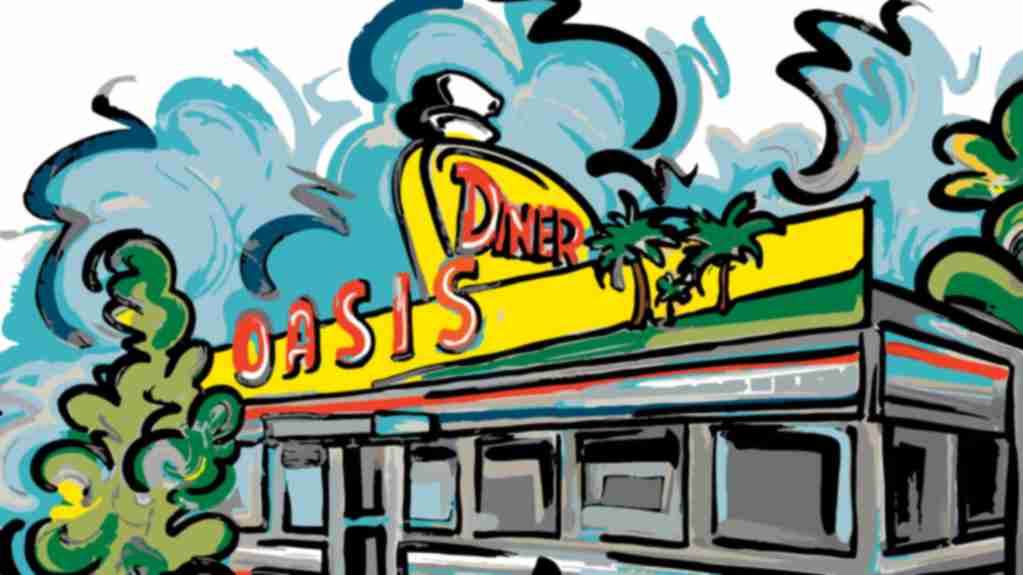 Free Visitor Guide!
Get your insider guide to all things Hendricks County by ordering a FREE Visitor Guide.
Its History
So what makes this bridge haunted you ask? Well, I did a little digging at the local library and spoke with some local historians only to find out that no one truly knows!
There are a few historical facts about the bridge that we do know. This historical landmark was built in 1906 off County Road 625 East, about a half mile south of U.S. 36 for the Big Four Railroad and is still used today by CSX.
The bridge was designed using spandrel arches, by engineer W.M. Dunne. It is reported that the bridge was double tracked in 1908.
Various Haunted Accounts
While there are several legends about why the bridge is haunted, a few well known ones exist today.
One story that has circulated for years is that of a drunken rail worker who slipped during construction and was buried alive in the wet cement. The tale is that when a train goes over the bridge, people claim to still hear his moaning.
A similar story to what my father told me is popular among locals. The story explains that a young mother was walking the tracks to take her sick baby to the doctor. She slipped and fell from the bridge killing both her and her baby. At night, sounds of the mother screaming for her infant can be heard.
The last common legend is of four workers falling to their death into White Lick Creek. People claim to still hear thuds and splashes in the creek.
Where Is It?
With all the folklore surrounding Avon's Haunted Bridge, it really does make for an interesting road trip. The bridge can be easily viewed off County Road 625 East or by following a back road inside Washington Township Park.
With the current fall foliage surrounding it, the bridge is truly beautiful this time of year. So whether you visit to take in the beauty or experience the spooky, a trip to the haunted bridge could make a wonderful fall outing with the family.
Just be sure to honk when you go under the bridge!
Have a haunted bridge story or know of another legend? Please share! I would love to hear about it!