Prepare your taste buds for the much-anticipated event of the summer, the Hendricks County Rib-Fest & BBQ! Mark your calendar for June 25 as this is one of the biggest summer celebrations in Hendricks County, and you don't want to miss it.
Rib-Fest is a must for both locals and visitors who love good BBQ, music, hot-air balloons, children's activities and gathering together on a beautiful summer day. Whether you have attended this event each year since it debuted in 2005 or this will be your inaugural visit to Rib-Fest, the event promises something delightful for everyone to sink their teeth into, both literally and figurately.
The Hendricks County Rib-Fest & BBQ is a family-friendly event featuring great food and plenty of entertainment for all ages. To accommodate the growing popularity of this event, the hours have been expanded this year and Rib-Fest will run from 10 a.m. – 10 p.m. on June 25.
Here is everything you need to know about the 18th annual Rib-Fest, including some exciting new features for 2022:
Rib Run
Get your morning started off right by participating in the 8th annual 5K Rib Run/Walk at 9 a.m. The kiddos (ages 1-12) can also get in on the action and show off their speed in the Riblet Run, which is a fun, 1/4-mile run.
Trust me, you will want a calorie deficit going into the day's festivities, so grab your family and friends and sign up for the Rib Run. There is even a virtual option for those who are not able to attend in person and lots of great swag for all participants.
Register by clicking here. The cost is just $30 for the 5K (in person or virtual) or $15 for the Kid's run. Check the website for discounted family pricing when registering four or more family members.
Food Vendors
It's not a summer celebration without plenty of mouthwatering food, and at this event, the ribs are the star of the show.
Rib-Fest opens early this year, at 10 a.m., so you can plan to enjoy both lunch and dinner at the festival this year, and maybe a few snacks in between.
There will be plenty of finger-licking-good options from a variety of BBQ vendors. Feast on creations from local and well-loved vendors such as Double D's Southern BBQ, Georgia's Kitchen, Barbeque and Bourbon, Fireboxxe and many more.
Find out who will win the title of "Best Ribs" & "Best Sauce" and sample your way through all the worthy entries!
A variety of vendors, including Cabin Coffee Company, Kona Ice and Hometown Mini Donuts, will sell sweet treats and an array of festival-style eats. Come hungry, and leave stuffed!
There will also be a designated alcohol area serving beer and wine for those 21 and over. Enjoy a cool, refreshing adult beverage along with melt-in-your-mouth BBQ...now that's summertime.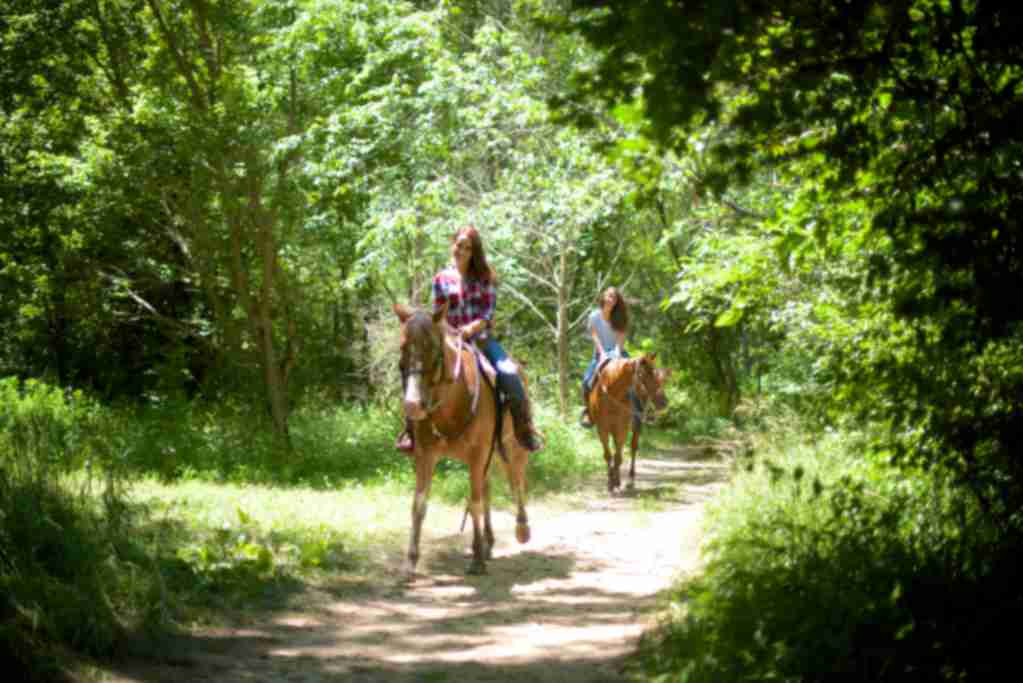 Stay Updated!
Sign up to receive the Weekly Insider or Monthly Planner newsletters for events, things to do, discounts, insider info and more!
New Features
One exciting new element to this year's Rib-Fest is a craft show being put on by the Plainfield Lions Club. The craft fair will take place in the Expo Hall at the Hendricks County 4-H Fairgrounds and will run from 10 a.m.–8 p.m.
Beat the heat as you head inside to the air-conditioned Expo Hall to browse handmade creations from local artisans. 
Another brand new feature to Rib-Fest this year is the addition of music & comedy provided by Red Curb Improv Comedy Theatre out of Avon.
Get ready to laugh out loud with special improv performances between 6-9 p.m.
For the Kids
Pile up the minivan and plan to bring your whole crew to Rib-Fest.
No need to get a babysitter for this event as there will be plenty of entertainment for the youngsters.
Plan to visit the petting zoo and then let the kids wear themselves out while jumping in the bounce houses and other inflatables.
And the kids' activities are all free!
After Dark
While your lips get to feast on tasty cuisine, Rib-Fest also provides a feast for your eyes. Stick around as the sun sets and the Balloon Glow takes center stage.
Colorful hot air balloons will light up the Hendricks County horizon with a spectacular display. Have your camera ready for this Instagram-worthy, photo-op that is sure to impress the whole family.
Don't forget to bring your lawn chairs and find the perfect spot for Rib-Fest's finale. The Hendricks County sky will sparkle with a fireworks display that will be the perfect way to wrap up Rib-Fest 2022. 
What You Need To Know
When: Saturday, June 25, 10 a.m.–10 p.m.; Rib Run at 9 a.m.
Where: Hendricks County 4-H Fairgrounds, ​1900 E. Main St., Danville
Cost: Free to get into Rib-Fest; however $5 for parking and bring cash or credit cards to purchase food/drinks and crafts.
Information: Follow Rib-Fest on Facebook or Instagram or log on to the Hendricks County Rib-Fest website.