There aren't many things that I enjoy more than ice cream -- especially on a hot day. Luckily, there are lots of great local spots where I can get my fix.
If you find yourself enjoying Hendricks County on a sweltering summer day, there are plenty of places to cool off with a frozen treat. Here are some of the best places to indulge in something cold and sweet: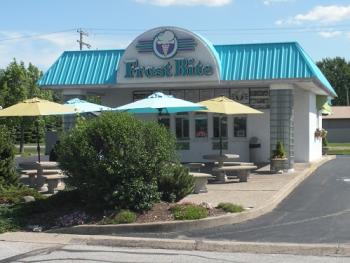 Frost Bite
Avon's Frost Bite is a favorite of mine -- partly because of their delicious menu and partly because I've been enjoying it since I was a kid. Not only do they offer delicious ice cream and milkshakes, they also have a full food menu.
The tenderloin is top-notch, but if you're looking for something cooler, I have to recommend the Oreo Cheesecake Frost. Keep in mind when you stop by that Frost Bite has outdoor seating only. They also have a drive through.
Lizton Dairy Bar
The Lizton Dairy Bar is another Hendricks County classic. They serve delicious ice cream with a nostalgic flair. They also serve hot food like burgers, fries, coney dogs and my personal favorite, fried pickles.  
My favorite treat here is a soft-serve chocolate-dipped cone. They've got the best soft-serve ice cream around! The Lizton Dairy Bar offers outdoor seating and a drive through.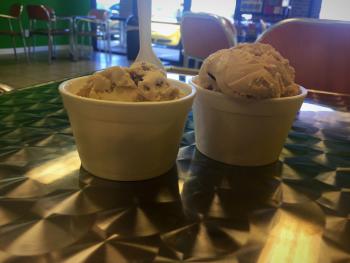 Danny's Mexican Ice Cream
I recently shared my family's Danny's Mexican Ice Cream experience right here on the Hendricks County Insider. To summarize it in one word: YUM.
We loved the flavor and creaminess of Mexican-style ice cream, as well as the amazing selection of flavors. They also have several dairy-free options for those with dietary limitations. If you're looking for something that is both delicious and unique, you have to try Danny's.
The Ice Barn
If you're looking for a cool treat that isn't ice cream, you have to try The Ice Barn in Brownsburg. The shaved ice that The Ice Barn serves goes beyond your average snow cone. They have a wide array of flavors, plus several add-ons -- you can add cream or sour flavor to your treat -- and there are several sugar-free options available.
My boys love an extra sour grape treat called the Bulldog Bite! The Ice Barn has outdoor seating only, and you'll want to watch their Facebook Page for hours and updates.
These are just a few recommendations. I want to hear yours, too! Let me know what local spots I need to try in the Comments section below.