Washington Township Park in Avon, Indiana, has become a signature outdoor attraction in Hendricks County because of its many amenities that cater to a host of needs.
Whether you are a family looking for some outdoor fun, a meeting or wedding planner looking for the perfect venue to host your event or a hiker looking for a place to explore, you can find that and more at Washington Township Park.
So, how about we go on a photo journey of this wonderful park to highlight what makes it so special...
Playgrounds
Washington Township Park has not one but two playgrounds -- one for each level of the park, which leads me to a small detail about the park if you have never been there.
The park has two levels -- an upper level which you will first see when you arrive. If you continue driving past the main upper-level parking area, you will head down a winding hill through the woods and beneath the legendary Avon Haunted Bridge to the park's lower level where you will find amenities like the splash pad, an outdoor amphitheater and the Washington Township Pavilion Center.
Back to the playgrounds, the one on the upper level continues to be the park's signature attraction for young families. I spent many hours there years ago when my son was still young. He loved climbing and exploring the many nooks and crannies within the structure. My family made many memories and collected tons of images of all the fun we enjoyed there.
The playground on the lower level is a companion to the splash pad. It is smaller but provides a great option for children to go back and forth between it and the splash pad, which leads me to our next stop...
Splash Pad
In the heat of the summer, this is the place to be within Washington Township Park. Again, I have vivid memories of my son running and splashing around within this water play area.
The splash pad's colorful spray features provide endless hours of fun for kids and their families. A nearby shelter area with restrooms provides a nice, shady area for adults watching their kids play. I would suggest bringing a chair though just in case the shelter is occupied.
And as I mentioned before, a playground next door provides another option of fun when the kids get bored playing in the water.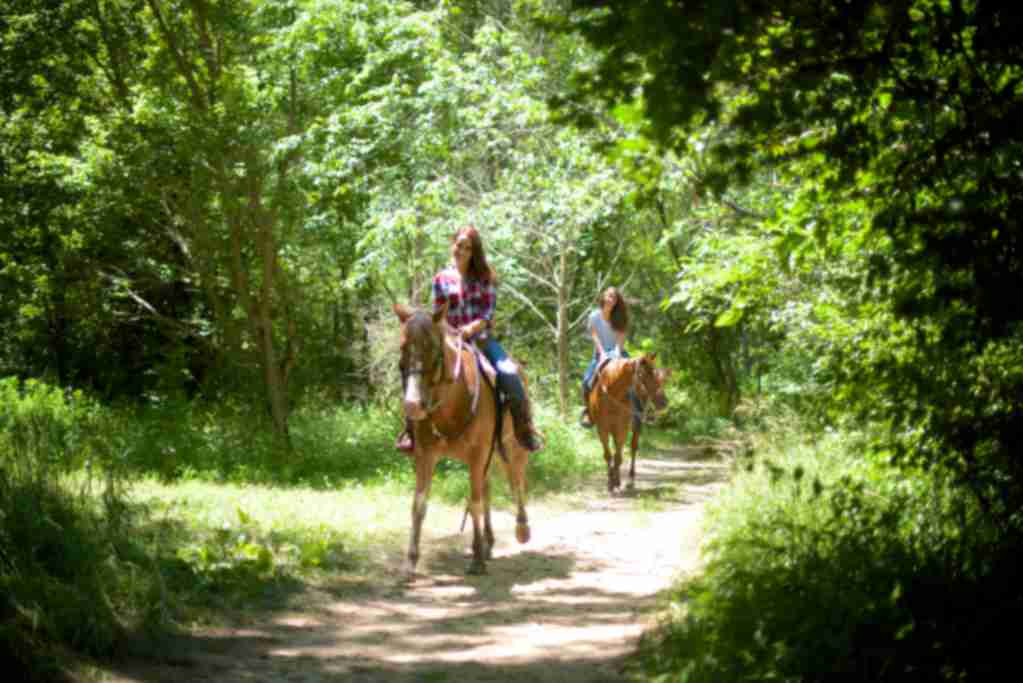 Stay Updated!
Sign up to receive the Weekly Insider or Monthly Planner newsletters for events, things to do, discounts, insider info and more!
Trails
If you are a hiker or just love exploring nature, Washington Township Park boasts miles of natural trails that wind through its woods, over White Lick Creek and even around a small lake where visitors like to fish.
But it isn't just nature you will see on the park's trails. Some of the park's intermediate pathways unveil some historic architecture if you know where to go including the famed Avon Haunted Bridge as well as the historic Iron Whipple Truss bridge built circa 1876.
Pavilion Center
The striking Washington Township Park Pavilion Center provides a lodge-type feel with exposed wood and ceilings that soar within a multi-functional space.
It has become a popular spot for weddings and receptions, business meetings, conferences, family reunions, birthday parties and any other event you can imagine. This facility, in the lower level of the park, has both indoor and outdoor capabilities, a kitchen area and boasts a picturesque pond outside its back patio that has become a popular spot for wedding ceremonies.
Events & Other Activities
The Washington Township Park staff do a great job of utilizing the park and its amenities to provide some great events for locals and visitors. A first-ever Harvest Moon Festival will be held there this October. They also host concerts in the park at the outdoor amphitheater in the summer, a Halloween event every year and much more.
They don't stop when it gets cold. You could say they actually ramp things up a notch by transforming the upper level of the park into Penguin Park with a synthetic ice rink, igloos, visits from Santa and other activities. They also host many sensory events throughout the year including popular sensory visits with Santa.
Click here to check their website for an updated list of their events and activities.