It seems like all of us grow up with big dreams of what we want to do someday.
Andrea Snyder was no different. Whenever she visited her grandparents in Brown County, Indiana, working alongside them in their candy shop, she would dream of one day owning her own shop.
What child wouldn't?
Fast forward a few decades, and Andrea, now a wife and mother, had a good job as a paralegal at a family law firm. Instead of making and selling candy, she had settled into a secure office job making a good living.
But she wasn't happy.
Fulfilling a Lifelong Dream
So, when the global pandemic hit in 2020 and Andrea found herself at home, she remembered that little girl's big dream. She purchased a steam kettle, just like her grandpa used, and decided she would start a little side hobby of making fudge just like his.
She began by selling it out of her house offering porch pickup. That went so well she opened a booth selling her candy at the Brownsburg Farmers Market.
That's when she began weighing her options. Was she really going to consider leaving a good job to open a candy store during a global pandemic?
You must understand Snyder isn't a risk taker, and she had never owned her own business. But she also had been through her own bitter divorce and survived cancer in the past. So, she had seen hard times before and come out ok on the other side.
With the full support from her current husband and the rest of her family, she decided to go for it.
The Fudge Kettle Opens and Expands
Within months of starting her 'hobby,' she had signed a lease and held the grand opening of The Fudge Kettle, in August of 2020 at her original location on the outskirts of Avon.
She knew it seemed crazy. But as she tells it, she had a captive audience. People were stuck at home because of the pandemic. They had more time to shop online and quite frankly they were finding reasons to eat their feelings.
A year and a half after opening her original storefront, Snyder had outgrown the space and needed a larger kitchen and more storage. The perfect location became available between Pizza King and The Tie Dye Lab along U.S. 36. She loved the idea that customers could have an entire day of family fun in one strip mall: sweet treats at Fudge Kettle, brightly colored tie dye, lunch at Pizza King, and the list could go on.
What Makes Her Fudge Different
The Fudge Kettle always has 15 flavors of fudge on hand though Snyder has recipes for hundreds more flavors, so they change regularly. She always carries a few tried and true flavors like peanut butter fudge and peanut butter chocolate swirl. 
Snyder is very particular about how she makes it following her grandfather's precise standards. 
She uses the steam kettle and once all the ingredients are mixed, stirred and cooked properly she pours it into trays to cool. Unlike some candy shops, she never cuts into the fudge until it is ordered by the customer ensuring proper freshness.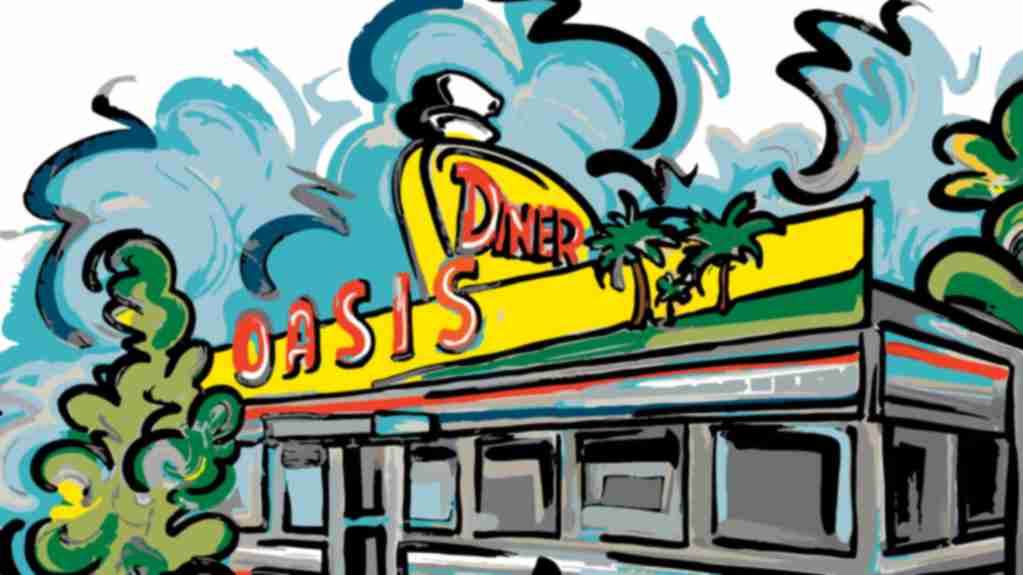 Free Visitor Guide!
Get your insider guide to all things Hendricks County by ordering a FREE Visitor Guide.
Turn Back Time
The spaciousness of The Fudge Kettle's new storefront allows for plenty of space for my favorite feature of the store: the candy including my personal favorite, the nostalgic candy.
Youngsters will enjoy all the variety of current candy from companies like Albanese, Taffy Town and Jelly Belly, among others.
However, the older generation, like myself, will not only crave but recall vivid memories growing up with all the nostalgic candies like Necco Wafters, Buns, Boston Baked Beans, French Burnt Peanuts, Rock Candy, Valomilk and Nik L Nip wax bottles.
Or how about old-fashioned cinnamon balls, lemon drops and the always popular candy cigarettes?
All the Rage
The Fudge Kettle's new store gives them additional space to carry Boba Tea/Lemonade, which is a drink that originated in the 1980s but has become more popular over the last few years. This refreshing, sweet drink is a unique combination of tea or lemonade with sugar and fruit-flavored pearls known as boba.
Another sweet treat that is bringing customers in droves to The Fudge Kettle is their new Kettle Whip, similar to Dole Whip made famous at Disney World. Kettle Whip is a soft-serve, dairy-free frozen dessert.
It comes in a variety of flavors and is sure to be a hit with your family.
The Fudge Kettle also specializes in seasonal items that Snyder features, such as hot cocoa bombs during the holidays, chocolate-covered strawberries around Valentine's Day and Oreo truffles. 
Snyder also has added salty snack mix collections and a large selection of sugar-free candy.  
Local Artisan Products
But Snyder stocks more than just food, drinks and candy. She also carried over from her old store to the new store a selection of local handmade goods and even has more room to display more at the new location.
The Fudge Kettle's handmade marketplace remains stocked with various items made by local artisans.
Her artisan stock changes regularly but generally includes earrings, T-shirts, mugs, keychains, crocheted animals, candles, stickers, handmade cards, ornaments and much more.
The Fudge Kettle