Do you ever walk into a retail business that is so inviting that you are blown away by its beauty?
Roots to Wings Barn Market at 3744 N. Raceway Road in Brownsburg will take your breath away. Roots to Wings did that to me with beauty from floor to ceiling. But first a little history...
Through the Years 
Six years ago, Urban Rustic Farmhouse was opened in Brownsburg on the Hendricks/Marion County line. Wes Hollis, the original owner, had used the space as a woodworking workshop for the custom islands he created. With extra space in the workshop, he opened the space up to a few vendors.
After a few years, Wes decided he didn't want the responsibility of business ownership but would continue creating his custom islands.
So, he sold the business to two vendors, Kathy Carder and Shannon Houk. Kathy and Shannon took over the business and changed the name to Roots to Wings Barn Market.
They helped the business grow to more than 30 vendors, as it is today. After three years, Kathy and Shannon stepped away from ownership of Roots to Wings but continue, along with Wes, to be vendors in the current space. 
On Aug. 1 of this year, Melissa Ortman, a vendor at Roots to Wings, took on the ownership role at the barn market, which she calls her happy place. Stop by the market any day they are open and you will find Melissa and her precious rescue pup, Swiper, manning the space.
Swiper has such a following at Roots to Wings that some customers stop by the shop just to see him. 
Small Business Ownership 
As owner of Roots to Wings Barn Market, Melissa Ortman's loves the wonderfully fun people who are a part of her vendor team. She appreciates the time and effort they put into perfecting their spaces. And let me tell you as a customer for the first time, it shows.
Melissa also enjoys meeting all the shoppers who visit Roots to Wings. Many come back often, as the merchandise always changes. 
One of Melissa's biggest challenges as owner of Roots to Wings has been keeping the market beautiful when items are constantly being purchased, leaving behind empty spaces.
Every day she rearranges the space to keep customers coming back for more.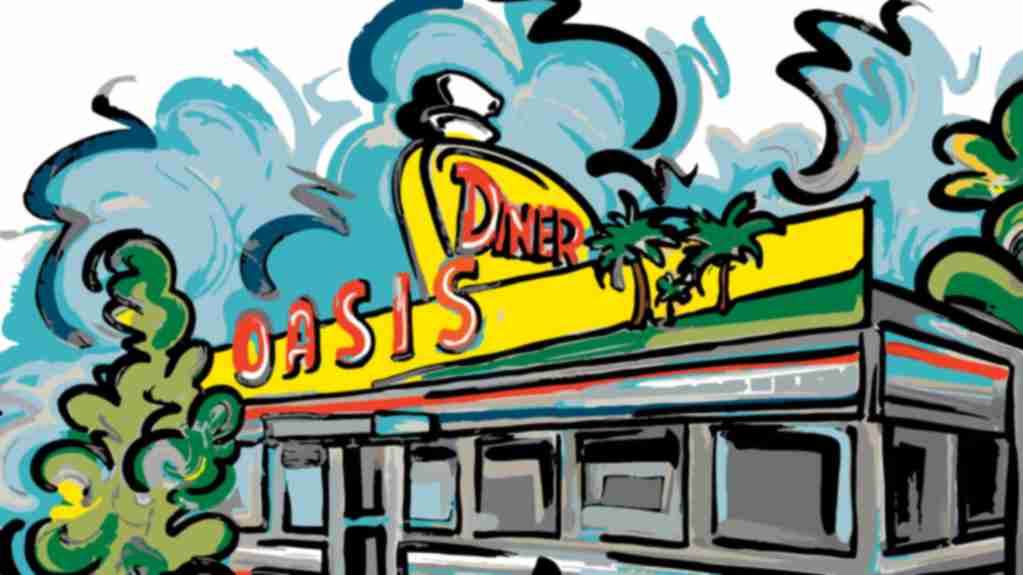 Free Visitor Guide!
Get your insider guide to all things Hendricks County by ordering a FREE Visitor Guide.
One-of-a-Kind Vendors 
Melissa is very particular about the vendors she partners with at Roots to Wings Barn Market. She has very high standards for these partners. Melissa hand selects unique vendors that she believes are in keeping with the overall high quality of the market.
Small gift items are their most sold. From handmade ornaments to candles and jewelry to clothing from Sweeter Hallelujah Boutique, the options are endless. 
If you aren't sure what the perfect gift will be, Roots to Wings offers gift certificates.
More Than Just Shopping 
While Roots to Wings carries a wide variety of furniture, antiques, gift selections and boutique items, they offer much more.
Typically during the warmer months, they host outdoor pop-up markets featuring a variety of vendors that aren't typically featured inside the market. They invite food trucks to join in the fun and have live music, too.
Roots to Wings selects a local charity to give a portion of their proceeds from the pop-up market profits. 
Over the summer, Roots to Wings hosted The Dog Days of Summer Pop-up, which promises to be a new annual event. They had vendors that sold dog-related items like treats and collars, but also had a variety of other vendors, too.
Dog rescues were a part of the day, as well. In honor of the Roots to Wings shop dog, Swiper, a portion of the proceeds from the event went to the Hendricks County Humane Society.
Melissa also has a variety of workshops planned for the coming year. Some of the do-it-yourself workshops include wreaths, leather bracelets, terrariums, Christmas garland and three painting techniques: chalk, canvas and wooden sign painting. 
Melissa wants Roots to Wings Barn Market to become a place for people to gather and relax. She wants it to have a happy vibe and provide an inviting, comfortable pick-me-up for customers.
Stop by Roots to Wings Tuesday through Saturday from 10 a.m. to 6 p.m. and Sunday from noon to 4 p.m. for a shopping experience that promises to have you returning for more.