It's amazing how quickly kids grow, isn't it? One minute, the clothes fit. Then you blink, and you're on the hunt for a whole new wardrobe. Same with toys. And playpens. And high chairs. And...oh! Another child is born!
Now multiply the cost of everything by two or three or four or more! It's total devastation to a parent's bank account! 
Fortunately, we have a solution for parents here in Hendricks County, Indiana. Allow me to introduce you to the Here We Grow Again Consignment Sale and provide you with the Top 10 things to know about this incredibly valuable shopping opportunity. I recently had the opportunity to chat with co-organizer Katie Awwad, who tipped me off to some great tidbits of information.
1. Just the Facts 
For those who are already familiar with the Here We Grow Again Consignment Sale, here is the TL;DR version of the upcoming event:
Held at the Hendricks County 4-H Fairgrounds & Conference Complex, 1900 E. Main St., Danville, Indiana
Wednesday, March 16, 2022, 10 a.m. to 8 p.m.
Thursday, March 17, 2022, 10 a.m. to 8 p.m.
Friday, March 18, 2022, 10 a.m. to 8 p.m.
Saturday, March 19, 2022, 9 a.m. to 4 p.m.
Free admission
For those who would like some more information, continue reading!
2. How the Sale Works
Parents (consignors) from all over Central Indiana bring in gently-used kids' clothes, maternity clothes, furniture, toys, baby gear, books and more to sell. Those items are then tagged and sold over the course of four days at huge discounts!
Here We Grow Again is Hendricks County's original consignment sale, and it's the largest sale in the Indianapolis area.
How large is it, exactly? More than 120,000 items will be for sale, spread out over two huge rooms within the facility!
Here's where you come in, parents and grandparents.
Do you have a baby on the way? Kids outgrowing things faster than you can buy stuff? Maybe you're looking for gifts for your grandchildren. Maybe you're going through some challenging financial times. Maybe you just don't want to pay full retail price for things.
This is your shopping mecca.
3. Make a List and Have a Plan 
What do 120,000 items look like? In a word: overwhelming. The sale is very well-organized, even as items are sold throughout the event, but nevertheless, 120,000 of anything is overwhelming.
It can be mind-blowing how much stuff is there, and if you get to the consignment sale without a list or a plan, you could wind up with bags full of items that are nice to have but without the items that you truly need.
There's nothing at all wrong with casually shopping for items, but if you're on a tight budget for any reason, making a list and sticking to your plan are essential.
What's most important to you? A stroller? Put that at the top of your list. And you need a high chair? Put that next on your list. And so on and so forth.
Make sure you go in knowing how much you want to spend. You can write down prices as you find items that you need, use the calculator function on your phone, and make sure that you don't go over your budget. 
Make a list, have a plan and win the day.
4. Leave the Kids at Home 
Again, 120,000 items are for sale at the Here We Grow Again Consignment Sale. That's a whole lot of "Mom, can I have this?" and "Dad, I want this!" and "I have to have this! Pleeeeeeeease????"
Do you really want to have that argument with your kids over and over and over again?
There are also a lot of shoppers at this sale. Lots and lots of shoppers. So strollers are hard to navigate, and more mobile children getting away from you while you look at items results in that dreaded feeling of panic in such a large crowd. Nobody wants that.
Finally, it takes a long time to browse 120,000 items. Most kids (and many husbands, I might add) don't have the kind of patience required for that, so it's best to leave them at home before they spoil your enjoyable day of shopping.
5. New Moms in 2022 
Are you going to be a new mom in 2022? Here We Grow Again wants to help you get a jump start on shopping their consignment sale by offering New Moms in 2022 tickets!
These tickets will get you in to the sale a day before the public, on Tuesday, March 15!
These tickets go crazy fast, so HWGA recommends clicking here and entering your contact information. That way, when the New Moms passes become available on Feb. 20, they can send you a link to snag yours!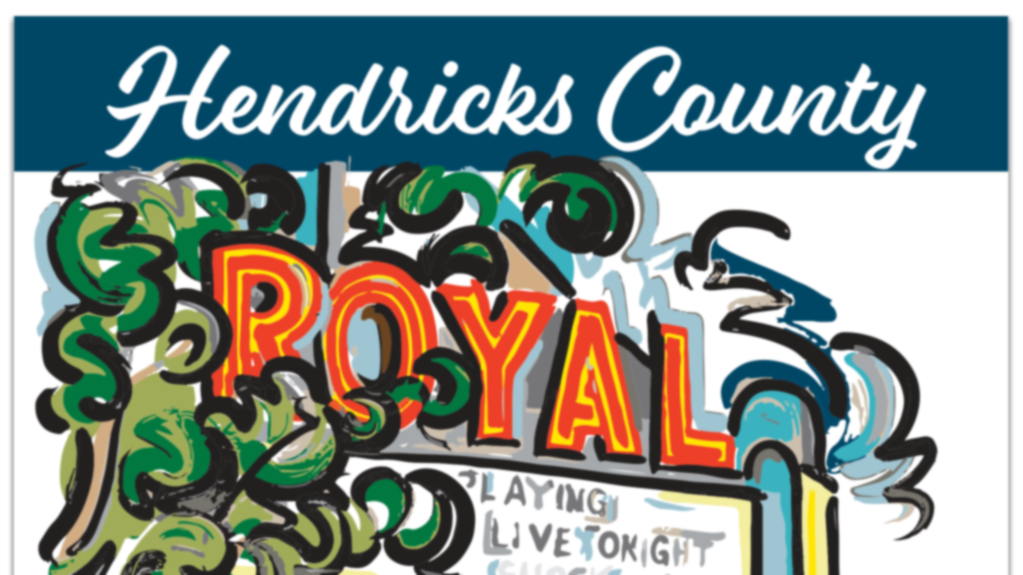 Free Visitor Guide!
Get your insider guide to all things Hendricks County by ordering a FREE Visitor Guide.
6. Are You a Hero? 
Here We Grow Again wants to honor members of the military, police officers, firefighters, EMTs, nurses, hospital staff, teachers, therapists and other heroes.
If you fit in one of those categories, you can get early access a day before the consignment sale opens to the public!
If you're a hero, click here for your free ticket to shop on Tuesday, March 15!
Hurry, though, because there are a limited number of hero passes!
7. Buy a Golden Ticket 
For just under $30, anyone can purchase a Golden Ticket and shop a day early -- on Tuesday, March 15 from 3 to 7:30 p.m. 
The ticket itself is $25, and by the time you add on sales tax and a convenience fee, it comes out to $27.82 a person. Is it worth it for more than 4 hours of shopping time amongst all the good stuff before the consignment sale opens to the public?
You betcha!
Click here to purchase your Golden Ticket!
8. HWGA Shopping Bag Presale
Is a Golden Ticket not in the cards for you for whatever reason? But you still want a little bit of a jump start on the general public? Then the HWGA Shopping Bag Presale is for you.
For a mere $5.35 (a $5 ticket plus fees), you can purchase a pass to the presale event that will allow you inside an hour before the general public! Yep, you get to start shopping on Wednesday, March 16 at 9 a.m!
Additionally, you get to shop early for 50% Off Day! That's normally on Saturday, but for HWGA Shopping Bag Presale ticket holders, it's Friday, March 18 from 6 to 8 p.m.
Click here to purchase your HWGA Shopping Bag Presale ticket!
9. Discount Days 
So far, we've focused on getting you access to the Here We Grow Again Consignment Sale before everyone else so that you have the best selection of items to choose from. 
Well, how about a way to purchase things cheaper than everyone who gets there early?
Friday, March 18 is 25% Off Day! You get already insanely good prices on items, and you knock another 25 percent off specially-marked items! The really good news is almost everything is specially-marked.
Then go back on Saturday, March 19 for 50% Off Day! Same premise as on Friday, but now you're getting 50 percent off specially-marked items. And again, almost everything is specially-marked.
10. 10th Anniversary Family Fun Night 
This is the 10th year that Here We Grow Again has been hosting their consignment sales. 
Their first sale took place in April 2012 and featured 12,000 items. Now 10 years later, they have 10 times as many items available for purchase!
Celebrate the 10-Year Anniversary with HWGA by attending their Family Fun Night on Thursday, March 17 from 6 to 8 p.m. They'll have cupcakes, vendors, games, some animals to pet, and more!
Admission to the Family Fun Night is absolutely free. Click here for more information.